Top Pride products
Welcome to the rainbow-filled world of Pride products, where everything is loud and proud! 
From vibrant flags to quirky accessories and everything in between, we've got you covered. So, whether you're hosting a Pride event, sponsoring a float at one of the gay Pride celebrations or are an LGBTQIA+ venue, we have a huge selection of Pride products and party essentials to make your celebrations memorable!
Here's a selection of some of our favourite Pride products, but you can browse our full range in our Pride shop. 
Rainbow flag
The classic Pride rainbow flag is a must-have for anyone looking to show their support for the LGBTQIA+ community. 
Instantly recognisable, the Pride flag makes a powerful statement and is an effective way to show your support and highlight your venue or event as a welcoming and inclusive environment.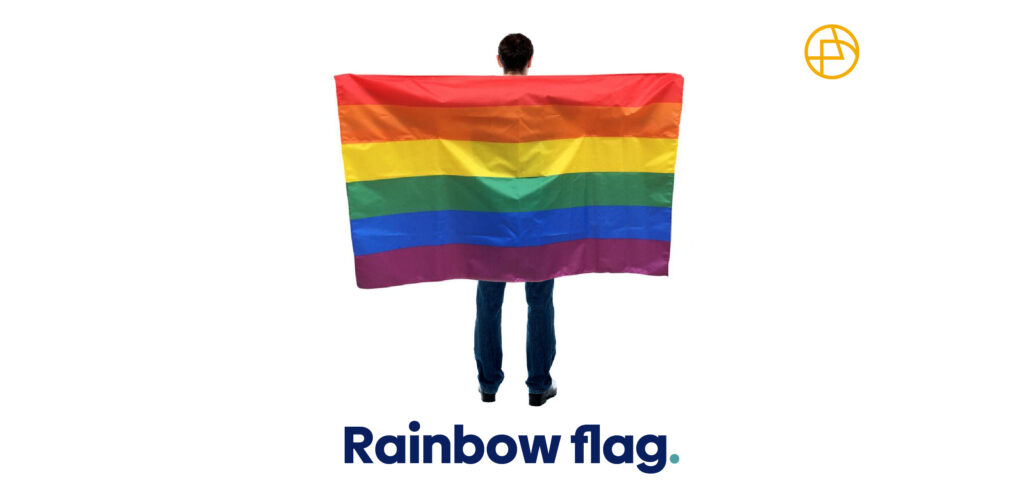 Rainbow beach ball
Looking to add some fun and colour at the next pride event?
Well, whether it be in Manchester, London or Brighton, our Pride rainbow beach ball is the perfect accessory to do so! It's a playful way to show support for the LGBTQIA+ community while also having some serious fun in the process!
Grab yours today, shop our Rainbow-coloured beach balls!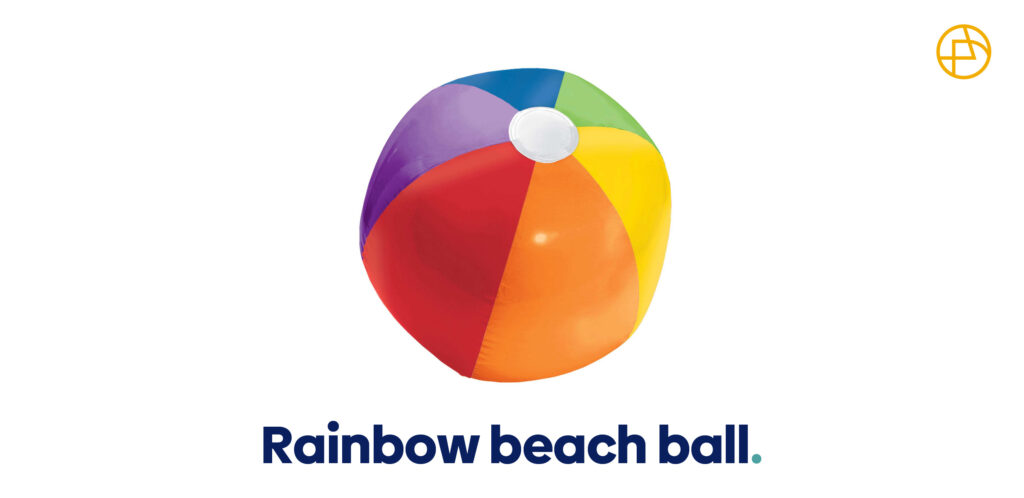 Rainbow lanyard
You might need to wear an ID badge for work or an event, but who says it has to be dull and drab? Add a pop of colour to any outfit with our fabulous rainbow Pride rainbow lanyard! 
It's a subtle accessory that goes beautifully with any office, event, charity or retail attire while also sending a powerful message about inclusivity and acceptance.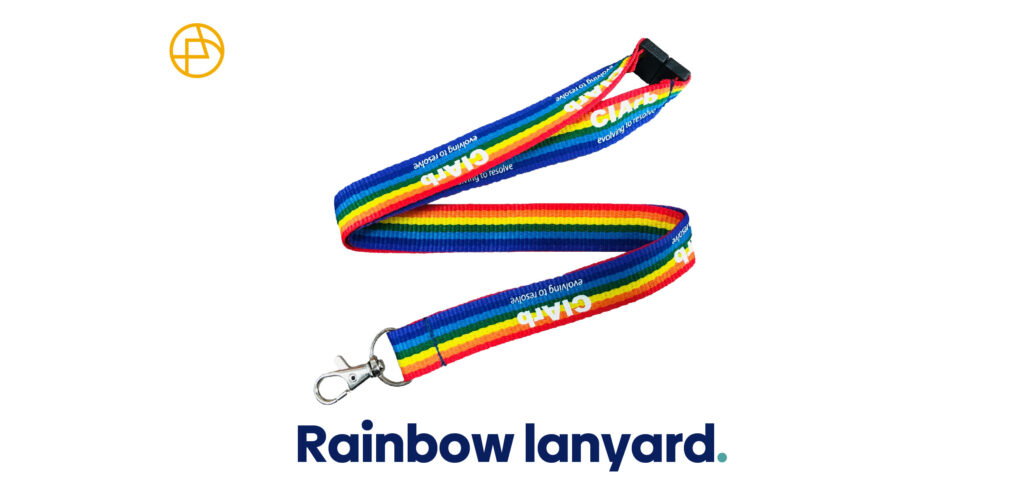 Pride wristband
Our Pride rainbow wristbands are versatile accessories that can be used for any occasion. 
Suitable for all types of events, these wristbands are a great way to show support. By distributing Pride wristbands to those who want to get involved, you'll send a positive message to all. 
Plus, our high-quality wristbands are designed to last, so it's easier to show Pride for years to come!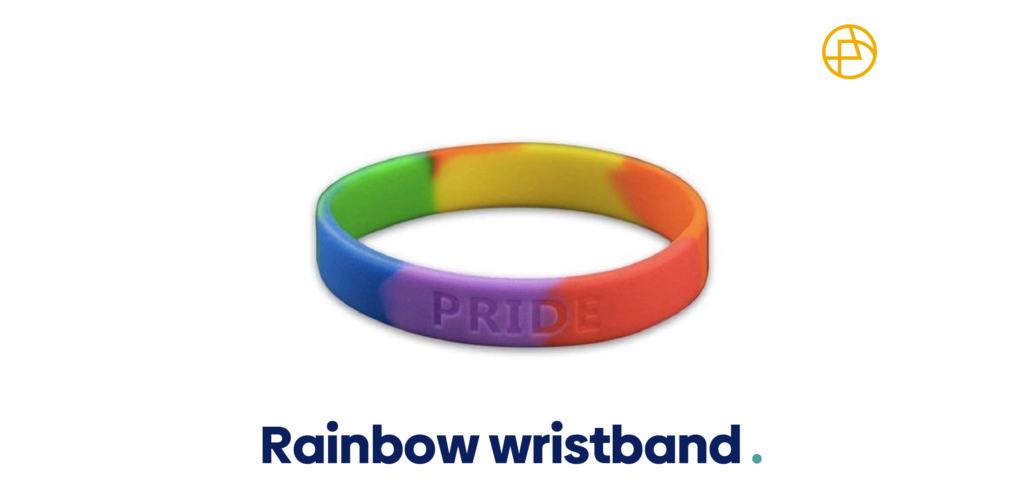 Rainbow tie
Our Pride rainbow tie is a stylish accessory that adds a pop of colour and personality to the wardrobe.
Our ties suit any formal or semi-formal occasion, from board meetings to weddings; they are perfect for any occasion!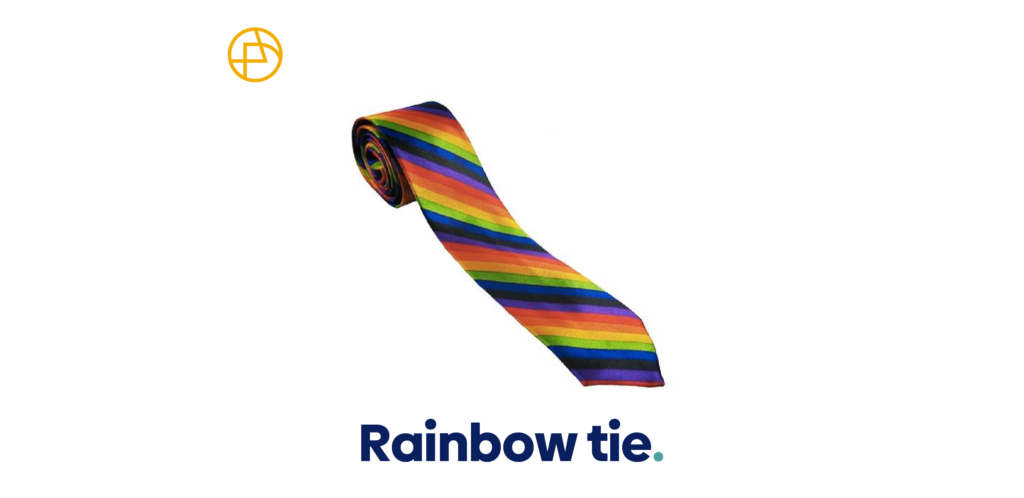 Bespoke rainbow-heart water bottle
You might be partying hard over the Pride weekend, but we're making it easy for you to stay hydrated with our bespoke rainbow-heart Pride water bottle! 
Our branded water bottles can also be personalised – making them perfect for gifts, giveaways or as promotional merch for your pride event.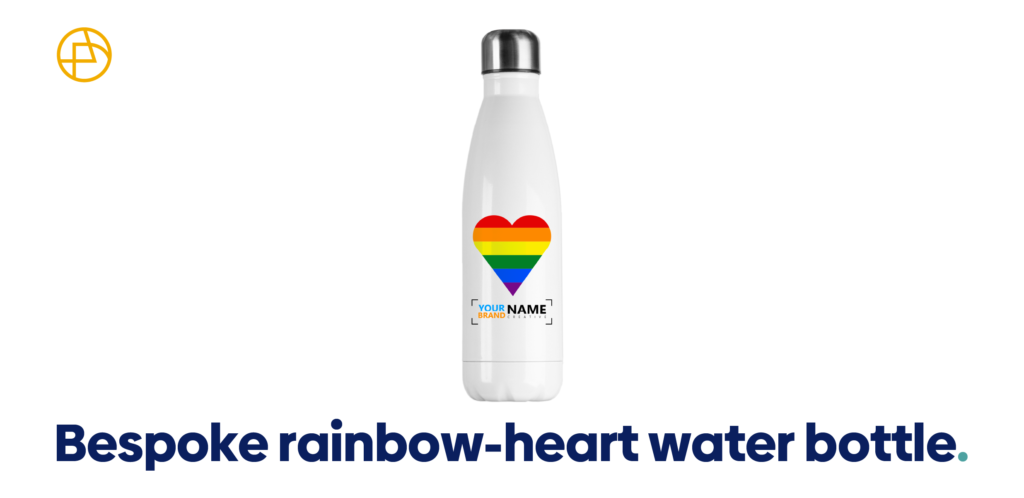 So there you have it, folks. Our top pride products! Get in contact today, and take that step to become more organised!
Blog
Read all about it! Check out what Team A.D. has to say.
Learn more
Our solutions
Discover the ways that we can make your brand stand out and connect with people.
Learn more
hide