As many of our existing clients already know, we're passionate about doing our bit as a company and as individuals.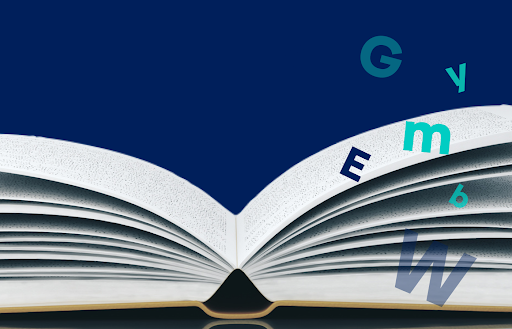 If you're reading this and you are entirely new to sustainability – or even if you're not. We've put together a Green Glossary, which will hopefully help make it easier to understand some words that you may come across when looking into sustainable branded merchandise solutions.
Our main aim in creating this article is to simplify the language we use and help our customers better understand the benefits of a cleaner, greener, and more sustainable lifestyle. Knowing more can be vital to help us do more, and we know so much can be achieved when we all do our bit. This is why we also use many suppliers who also care about their choices. 
Bamboo
A wildly abundant and renewable resource. Bamboo is 100% naturally grown and is the fastest growing plant on Earth. It requires no pesticides and is 100% biodegradable. From this we can make many clothing items and even thermal mugs!
Biodegradable 
A biodegradable product can break down, safely and relatively quickly by biological means, into the raw materials of nature and disappear into the environment.
Bioplastics 
Bioplastics are obtained from renewable sources (wheat, corn, potato, etc.). These allow the creation of plastic products without long-term environmental impact.
Carbon footprint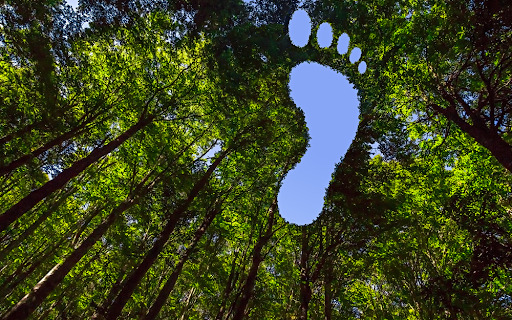 Total emissions of greenhouse gases (in carbon equivalent) for an activity or organisation over a given period.
Carbon neutral
Balancing greenhouse gas emissions with an equivalent amount of independently verified carbon offsets. 
Carbon offset
A carbon offset is an action that reduces or captures emissions 'over here' to offset emissions 'over there'. Take a flight, plant a tree.
Carbon Credit
Carbon credits are measurable, verifiable emission reductions from certified climate action projects. These projects reduce, remove or avoid greenhouse gas (GHG) emissions. But they also bring a whole host of other positive benefits; for example, they empower communities, protect ecosystems, restore forests or reduce reliance on fossil fuels.
Cork
Cork is considered eco-friendly because the extraction process doesn't harm the tree, making it a completely renewable and sustainable resource.
Fairtrade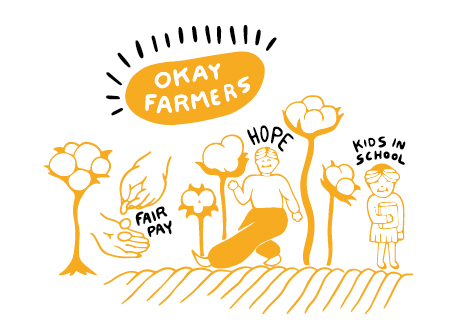 Fairtrade changes the way trade works through better prices, decent working conditions, and a fairer deal for farmers and workers in developing countries.
We work with suppliers who care about their team's well-being and work-life/ home life balance.
Farmers growing Neutral® cotton receive a fair price for their crops. With the Fairtrade minimum price and Fairtrade Premium, they can invest in better tools or send their kids to school.
Global Recycle Standard (GRS) 
The GRS is an international, voluntary, full product standard that sets requirements for third-party certification of recycled content, chain of custody, social and environmental practices, and chemical restrictions.
Global Organic Textile Standard (GOTS)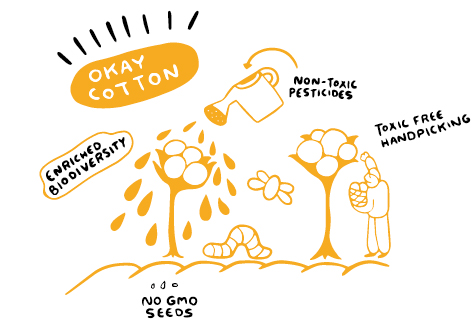 Ensures the organic status of textiles from the harvesting of the raw materials through environmentally and socially responsible manufacturing to labelling to provide credible assurances to the consumer.
GOTS products are made from 100% organic cotton certified by GOTS. It's biological fertilisers and earthworms instead of chemicals, cleaner rivers and groundwater, enriched biodiversity, and toxic-free hand picking by the farmers.
Greenify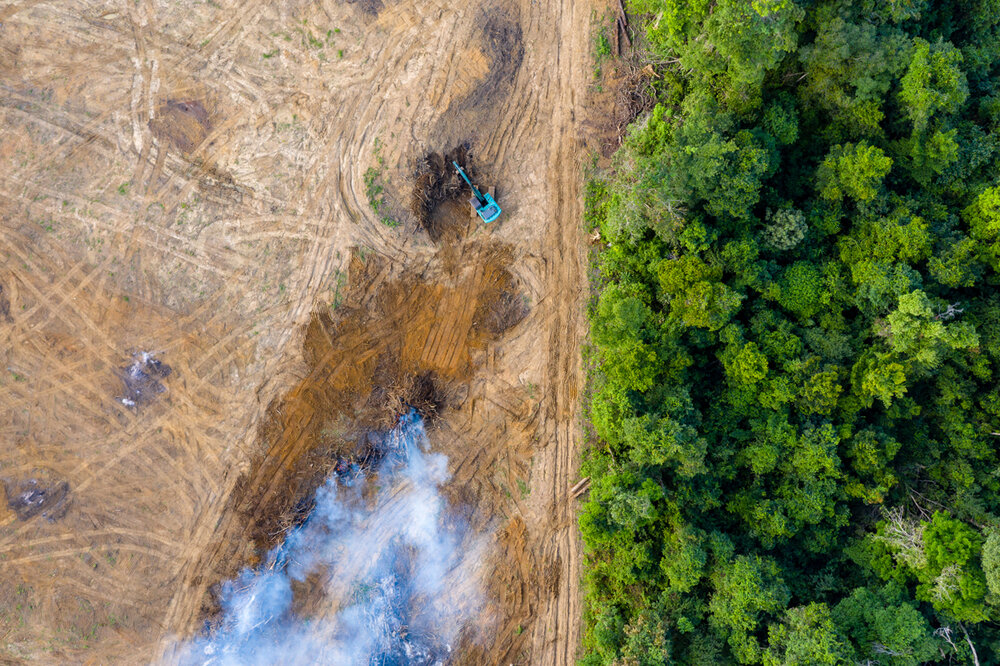 We Greenify. 
Greenify works with businesses to create environmentally balanced products and services – empowering companies and their customers to offset their impact on our planet.
We make monthly contributions to a range of natural climate solutions and environmental projects. Since we began to greenify our business in June 2021, we have contributed towards some great programmes, and as our business grows, our contribution to these initiatives will grow too – because rebalancing the impact of our activities is the only truly sustainable business model.
Impact Aware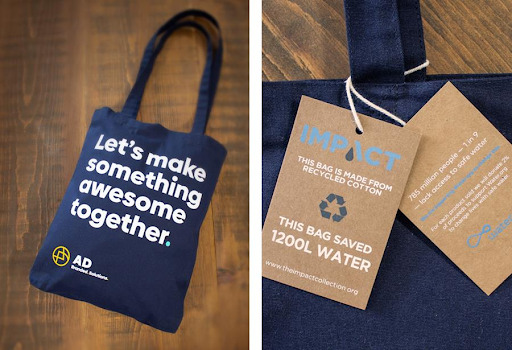 What our products are made from means a lot to us. 
Tote Bags – Made from 30% rPET, composed of plastic bottles recycled into polyester fibres. Plus, it's produced with less water. Much less – typically, a cotton tote uses 1200 litres of water to produce, but this bag uses almost none (and 2% of the profit goes to Water.org).
Oeko-Tex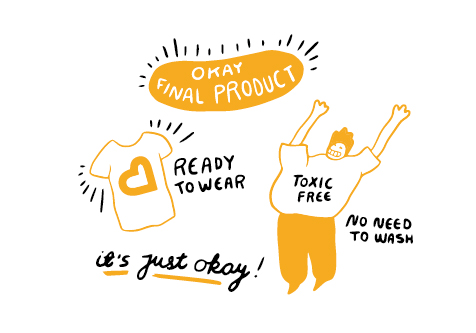 Oeko-Tex screens your finished product for hazardous chemicals and any other harmful substances. 
Planet Positive People™
A portfolio of natural climate solutions underwrites each team member to rebalance their ecological footprint.
We're proud to be a Planet-Positive Workforce. That means that a portfolio of natural climate solutions underwrites each person on our team to rebalance their ecological footprint. Each month, for each employee, we fund:
1.1 tonnes of nature-based carbon credits.

3kg of nature-bound plastic waste recovered and repurposed.

1 tree planted.
Polyana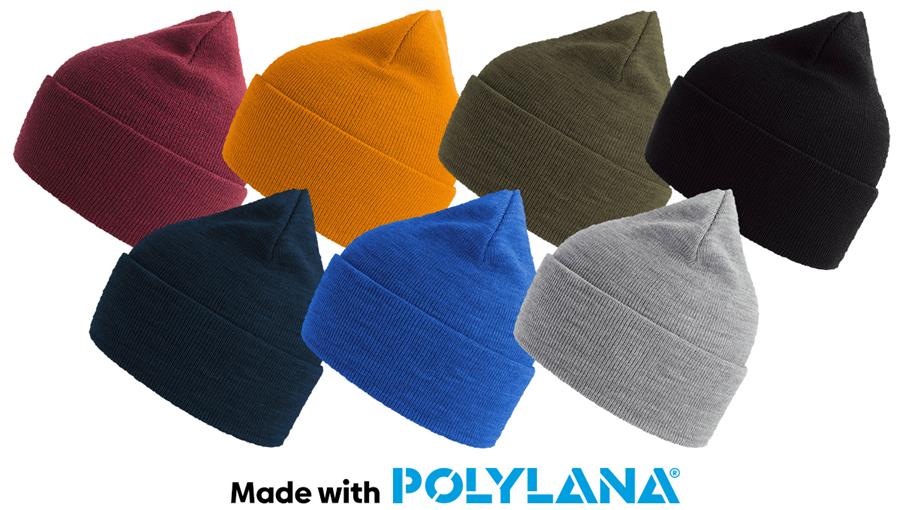 Polyana® is made from a mixture of virgin and recycled materials to create an innovative fibre with characteristics similar to acrylic or wool fibre. Using recycled materials is far less damaging to the environment. 
Our beanie hats are made from Polyana!
Reusable
Products that can be used repeatedly. Go for reusable over disposable products to reduce the amount of waste and help sustain the environment for future generations.
Recycled 
The process of converting waste materials into new materials and objects. Recycling can prevent waste and reduce the consumption of fresh raw materials.
rPET 
Recycled Polyethylene Terephthalate is created by recycling plastics that have been used for packaging, such as plastic bottles and food containers. From this we can make items like bags, T-shirts and lanyards.
rPVB
Recycled Polyvinyl Butyral (PVB), which can be found in safety glasses from automobiles and architectural industry. From this we can make items such as a Lamberhurst Eco Recycled A5 Notebook.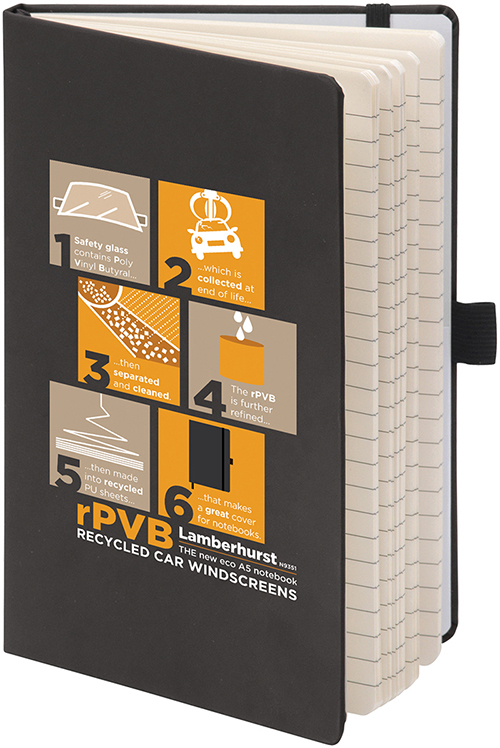 Sustainability
What do we define sustainability as? We believe sustainability is a balance of society, economy, and environment that will help us create a better future.
Sustainable business
A business that is economically viable, socially responsible, and environmentally conscious.
FSC® Certified
All the materials used in products bearing this label are sourced from forests that have been audited by an independent third party to confirm they are managed according to FSC's rigorous social and environmental standards.
The Recycled Claim Standard (RCS)
It is an international, voluntary standard that sets requirements for third-party. It is a chain of custody standard to track recycled raw materials through the supply chain. It uses the chain of custody requirements of the Content Claim Standard (CSS).
Stone
Stone is a natural and highly durable product that requires no chemicals during the manufacturing process. It can be used to make a whole range of practical and stylish products including notepads, pens and coasters. 
A stone notebook option is the Breccia A5 stone paper notebook. Stone paper is 100% tree free, water resistant and the production process uses less energy compared to recycled or new pulp paper. 
A Stone ballpoint pen is always a good sustainable option too, not only will they last forever it reduces the use of plastic. Marksman Stone Pens are 55% Plastic and 45% Limestone. 
UPS carbon neutral
UPS's carbon-neutral option supports projects that offset the emissions of the shipment's transport and we use this service for every delivery made from A.D. offices. Businesses that send shipments this way request that UPS offset the climate impact of the shipment. It also shows the sender cares about climate change and wants others to be aware of this commitment.
Sustainable terminology is becoming second nature to the A.D. team, but we understand that it can still be a minefield for many! 
However, the biggest step is starting! We can all make a difference if we all work together. We hope that our green glossary will help you to become more familiar with sustainability terms. 
Our team will also be happy to discuss our wide range of sustainable promotional products with you. Check out our eco ratings explained, or drop us a message.
Let's make something awesome together
Blog
Read all about it! Check out what Team A.D. has to say.
Learn more
Our solutions
Discover the ways that we can make your brand stand out and connect with people.
Learn more
hide