Everyone loves receiving a gift! Corporate gifting has grown in popularity over the years because it helps companies build relationships. Using branded merchandise can help you reach your target audience and ensure your brand is visible and front-of-mind.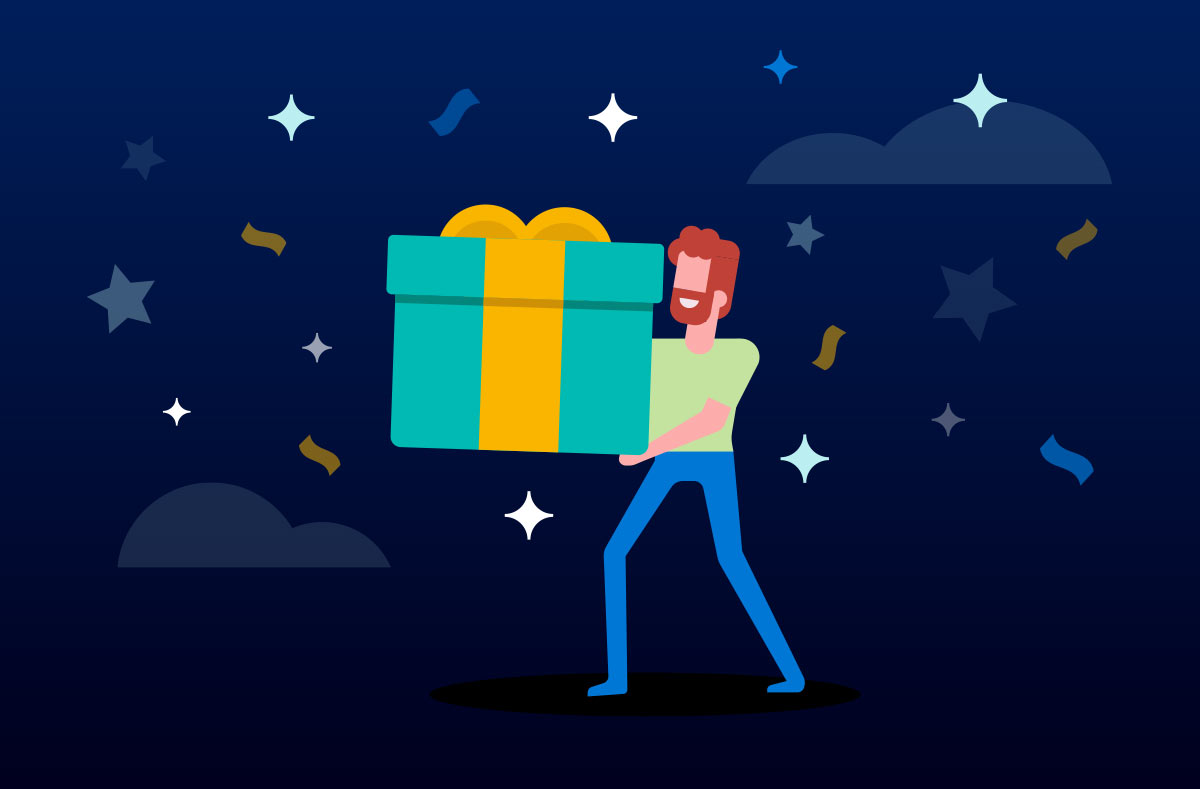 Whether you're giving gifts to your employees, customers or partners, it's all about showing appreciation. Gifting is a great way to show someone you are grateful for their efforts, you value the relationship you have with them and leave them with a lasting impression.
When should you give corporate gifts?
You may give a gift for a variety of reasons. Here are some examples:
Thank you

gifts to suppliers, customers, and employees for their loyalty and effort throughout the year.

Remind

key contacts of where you are, so they keep you in mind.

Incentives

to encourage customers and business contacts to stay in touch.

The end of the year

is traditionally when employers give gifts to their employees, suppliers and key customers.

Events such as conferences, trade shows, conventions and product launches.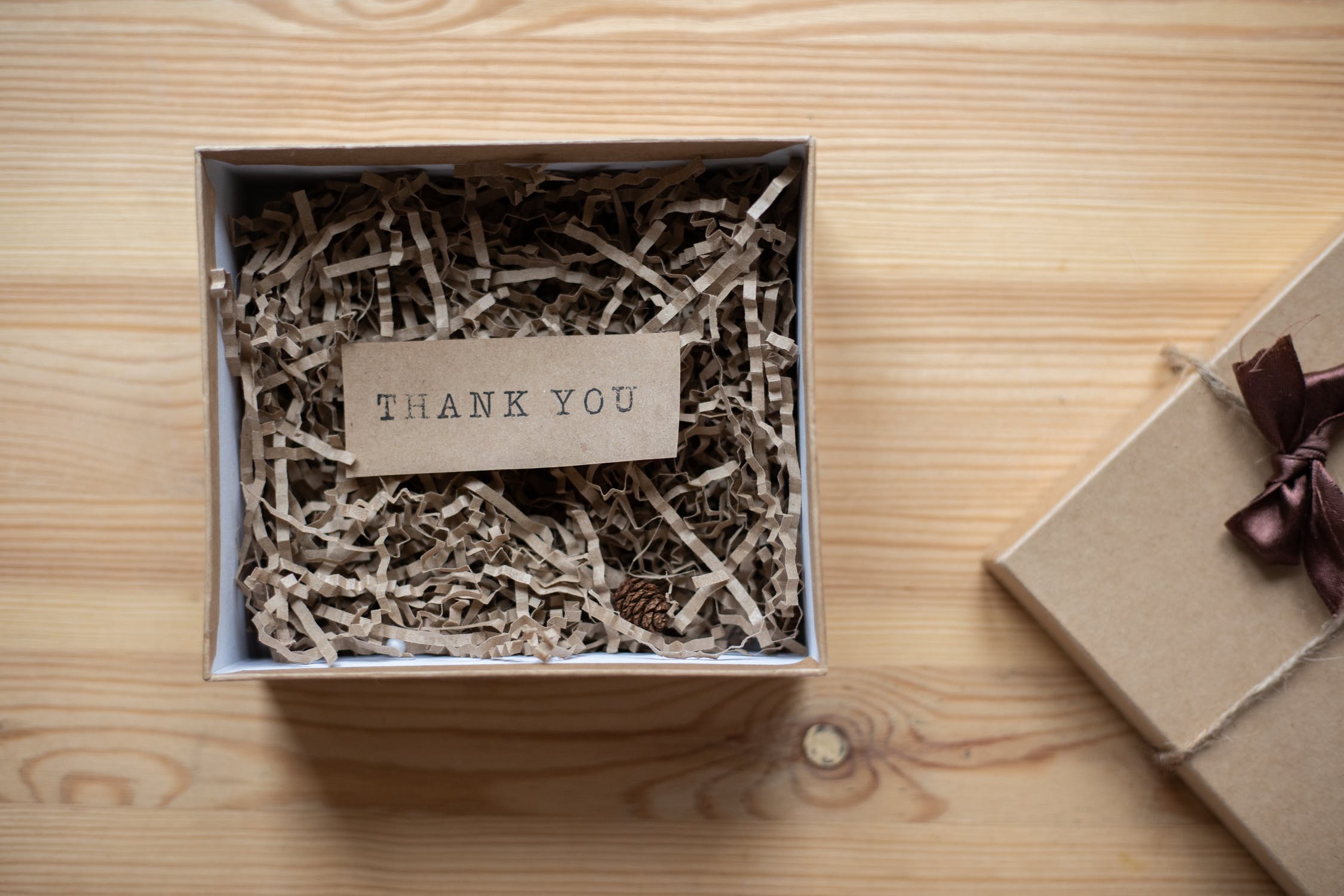 What's in it for you and your brand? Benefits of corporate gifting
Corporate gifts have a lot of benefits, like:
Increased brand awareness

– Promoting brands through corporate gifts increases visibility and improves company image. That means more sales and revenue.

Customer loyalty

– Giving something out to your customers makes them feel appreciated, making them more likely to come back for more.

Employee retention

– Giving gifts to employees and showing you value them is a great way to keep them around. 

Teamwork

– Working together on common goals increases productivity. An excellent corporate gift builds trust and encourages teamwork and collaboration.

Rewards

– Some companies use corporate gifting to reward and acknowledge their best employees. 

Customisation

– Corporate gifts can be customised in a variety of ways. Make sure to pick one that fits your budget, preferences, and the personality of the recipient.

Bridge distance

– You can send gifts to clients across the world, even if you're on different continents.

Stand out from the competition – Chances are you aren't the only business your clients work with, but people do business with people they know, like and trust. Giving a thoughtful gift will help you stand out as a preferred partner.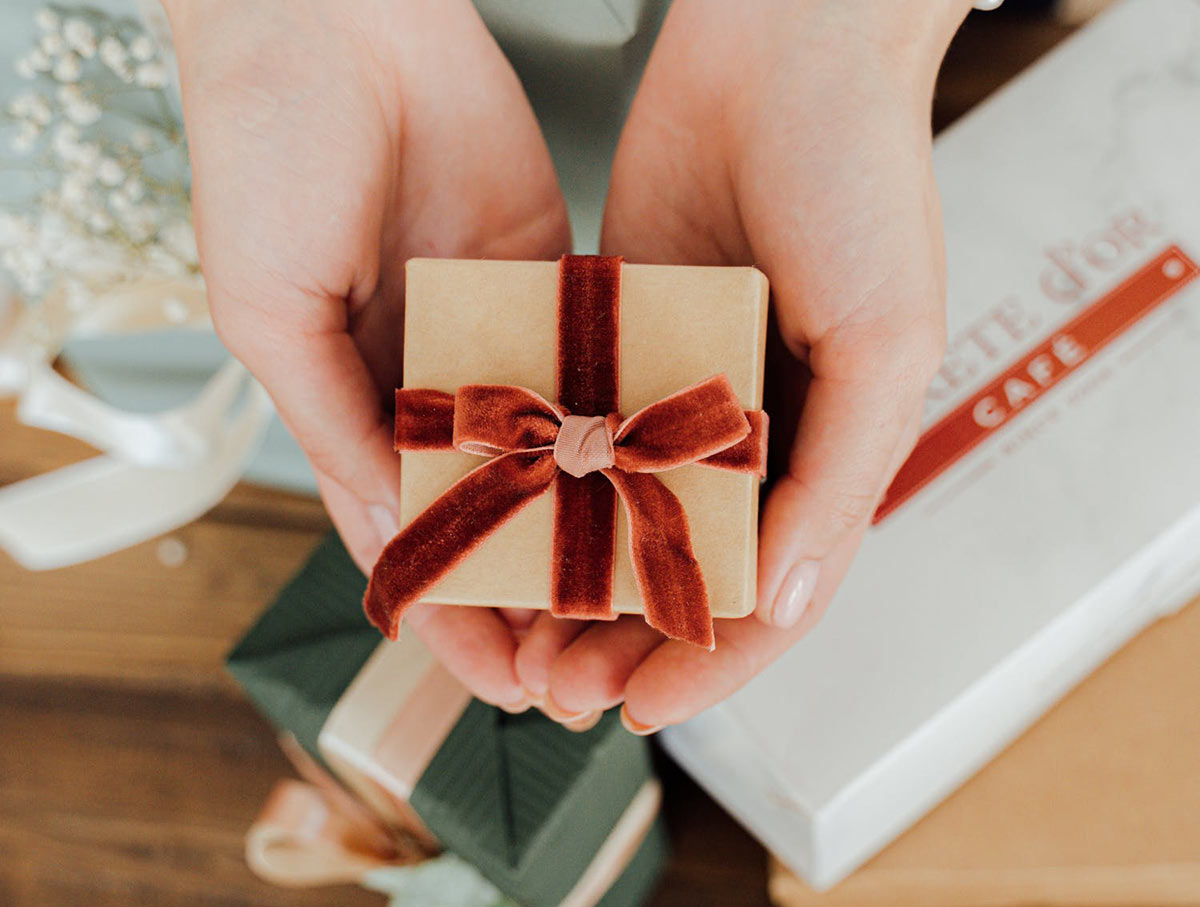 What makes a perfect gift?
Gifts are best when they're carefully chosen and thoughtfully given. You can show you care by finding out what the recipient likes and making a thoughtful gesture that lets them know you appreciate them and your relationship. 
If you're sending corporate gifts, make sure the gift fits the recipient's personality, no matter the occasion. It doesn't have to be expensive to create a unique gift. It all depends on how personal the gift is and how it resonates with the receiver. 
Here are a few tips about choosing the right type of gift for each occasion.
Choose carefully, so you don't pick something that they probably already have.

It's hard to overlook the power of a personalised gift – it stands out like nothing else and gives off a warm feeling that shows the recipient that you care.

Pick a gift that reflects the relationship between you, your brand and the recipient. 

Invest in quality products that last – and look for items that stand out from others out there – be unique and get creative.
Consider sustainable alternatives – people and brands are becoming more eco-conscious all the time. Choose recycled drinkware and notebooks, or go green with certified sustainable apparel and bags.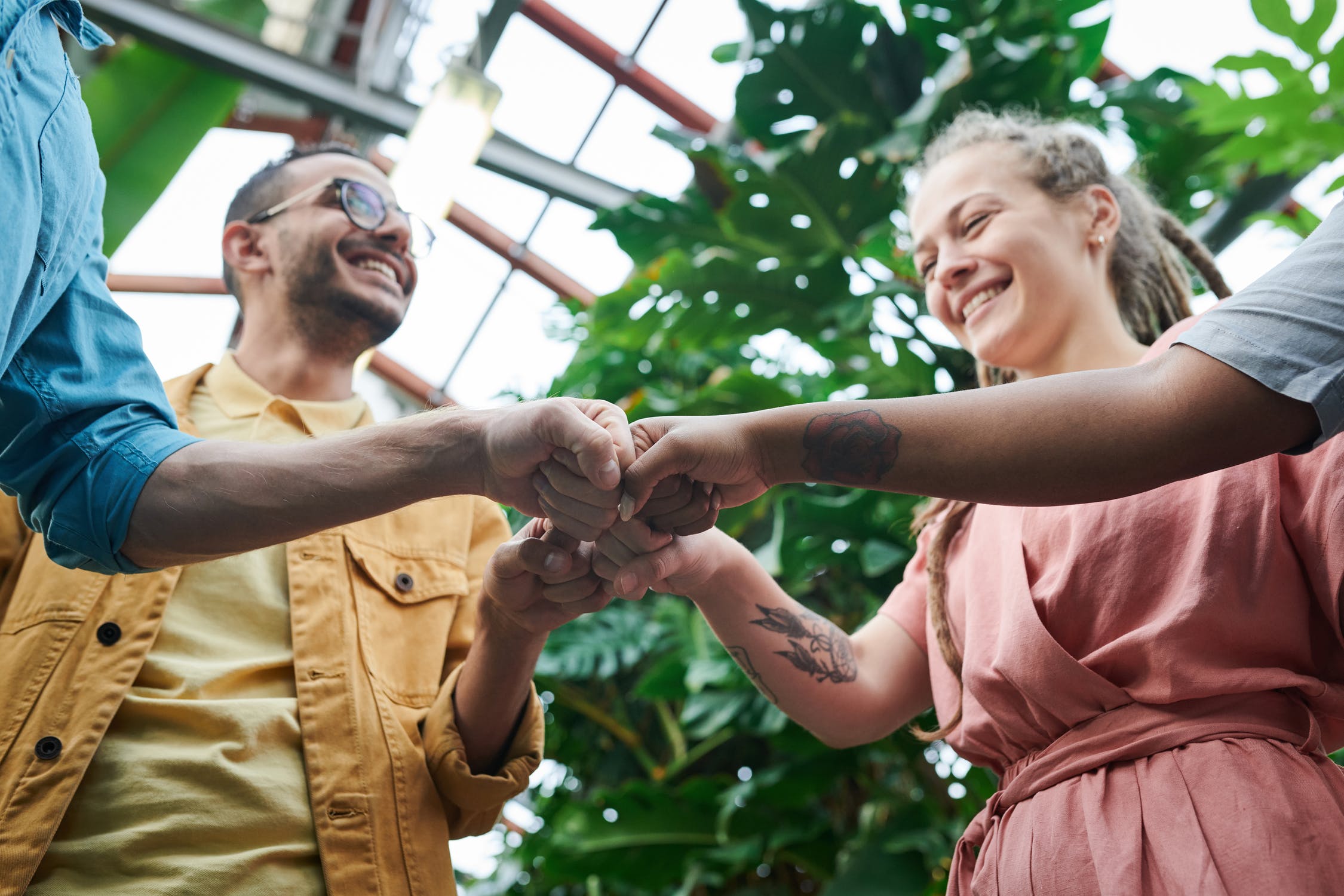 Rewarding employees?
Most companies struggle to come up with creative ways to reward their staff. It's easy to give generic rewards like pens, mugs, t-shirts, etc. – but is that really that thoughtful? Try to think of more meaningful solutions instead. 
Offering free goodies are an excellent way to boost employee morale. Give staff some awesome branded clothing, like T-shirts, hats, hoodies and umbrellas. Not only will the team feel valued and look good, but you'll get your brand out there, too.
You can count on us to inspire you
Our team is always working hard to develop creative and innovative gifting ideas to help brands get their message across. Here are some of our favourites:
For all the music lovers
Lako bamboo Bluetooth
®
speaker
This bamboo wood speaker provides excellent sound quality and up to three hours of playback at maximum volume on a single charge. It's a great gift for eco-conscious people and comes packaged with a gift box with a customised digital paper sleeve (both made from sustainable materials).
To keep your heroes hydrated
Thor 480 ml copper vacuum insulated sport bottle
There are lots of customisation options available on this double-walled stainless steel bottle with copper insulation! It also allows beverages to stay cold for 48 hours or hot for at least 12 hours, perfect for people on the go!
A comfortable crewneck
Jasper GOTS organic GRS recycled crewneck sweater
This outstanding quality, comfy crew neck makes it a pleasure for your recipient to wear your brand with pride. It's sustainable too – made up of 80% Global Organic Textile Standard (GOTS) certified organic cotton and 20% Global Recycle Standard (GRS) certified recycled polyester.
For the wine aficionado
Malbick 9-piece wine set
Check out this stylish, nine-piece wine set, including a corkscrew, stoppers, pourer, ring, foil cutter, thermometer, and two spare corkscrews. The package comes in a beautifully designed bamboo box, sourced and produced according to sustainable standards, with a wide range of decoration options for the wow factor.
One for the stationery fan
Breccia A5 stone paper notebook
The inside of this notebook is made of stone! Stone paper doesn't come from trees, and the production process uses less energy than recycled or new paper. And it's water-resistant, so spills are easy to clean up. You can add a stamp, print or emboss detail to the cover to really showcase your brand message.

Feeling Inspired?
Take a look at our newest gift guide.

Please enter your name and email to download this resource.
_________
Get in touch with us today and discover your perfect gifting solution!
Let's make something awesome together
Blog
Read all about it! Check out what Team A.D. has to say.
Learn more
Our solutions
Discover the ways that we can make your brand stand out and connect with people.
Learn more
hide