This month we're sharing a coffee with the newest kid on the block, Nathan. 
Like his work buddy Mark, Nathan joined us as an apprentice and has blown us away with his enthusiasm, positive attitude and dedication to doing the best job possible. 
Let's meet the guy with the best shoe collection in Manchester and find out what makes him tick…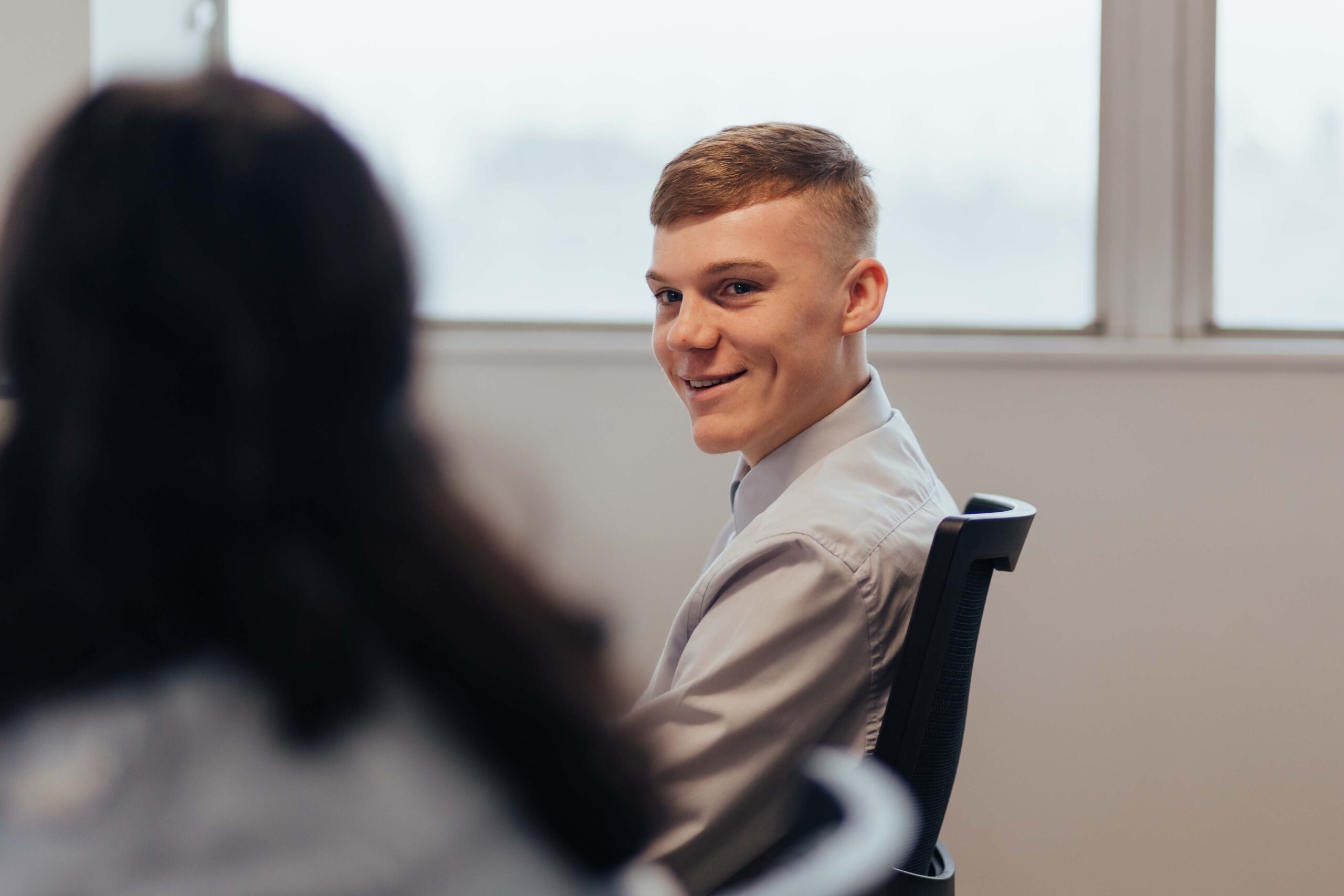 First up, we want to know what motivates you?
Results in my work. I take great pride in doing a good job, and I'm learning all the time. My teammates are really helpful, so I want to make them proud and show I'm a valued member of the team. 
Do you have a business bestie?
Mark. He's a top lad.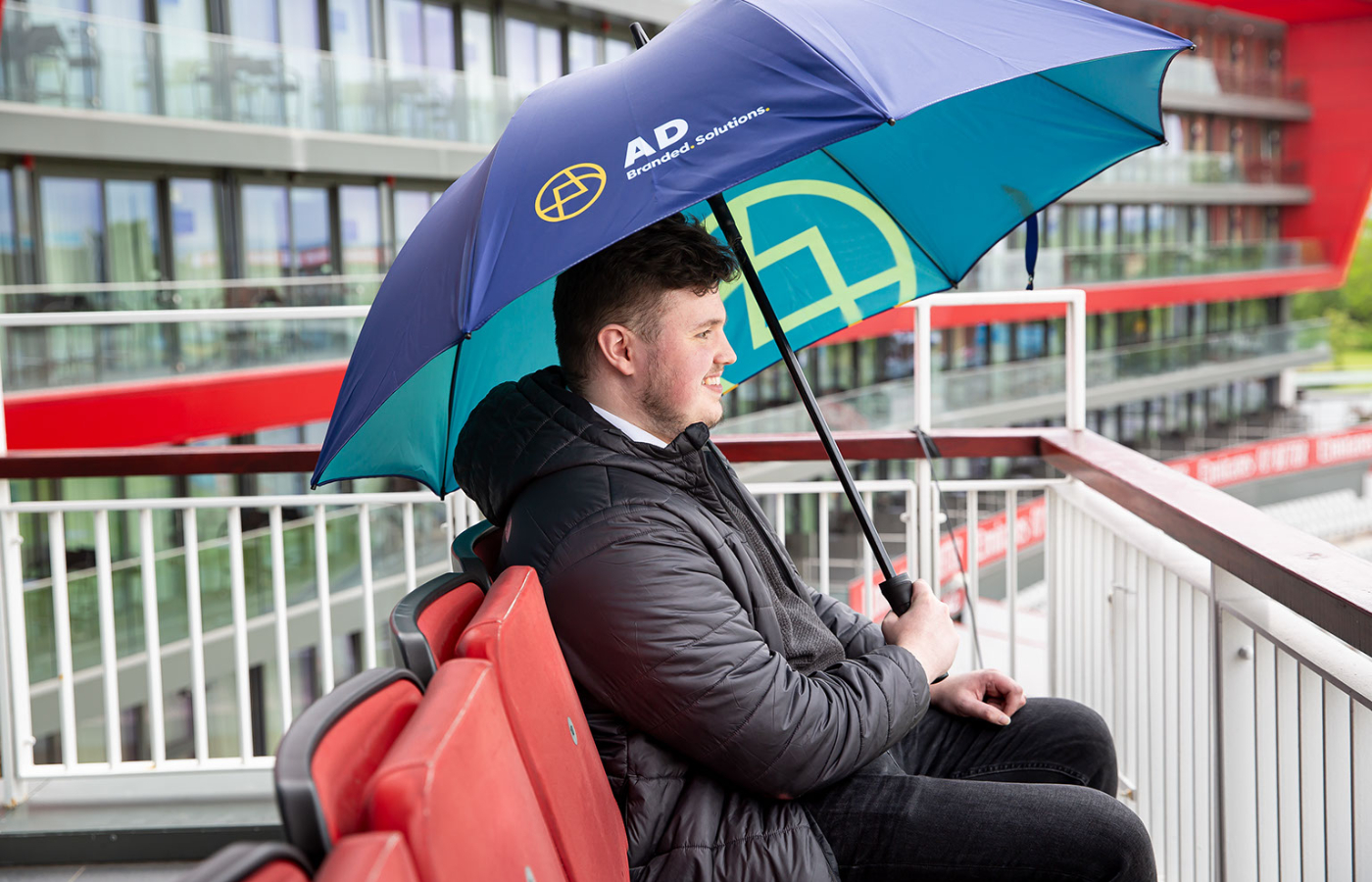 What's the best advice you've ever been given?
'There will always be another time to redeem yourself.' 
I know I still have lots to learn, but keeping this in mind means I might not get it perfect the first time, but I'll always work hard to do it better the next time I get an opportunity to shine. 
If you weren't working at A.D. what would you be doing?
I'm a self-confessed sneakerhead, so I would probably be collecting sought-after trainers and selling them for a profit online. 
I absolutely love trainers – especially Jordans and Yeezys. 
Talk about thinking on your feet to flip a profit!
So, what is your passion outside of work?
Definitely collecting shoes! I first heard about Jordan being really popular and selling out online, so that sparked my interest in them being collectables rather than just fashion items. 
I always hunt for trainers in my size, just in case I don't want to sell them, I can keep them. But that's when it becomes a very expensive hobby and not a side hustle!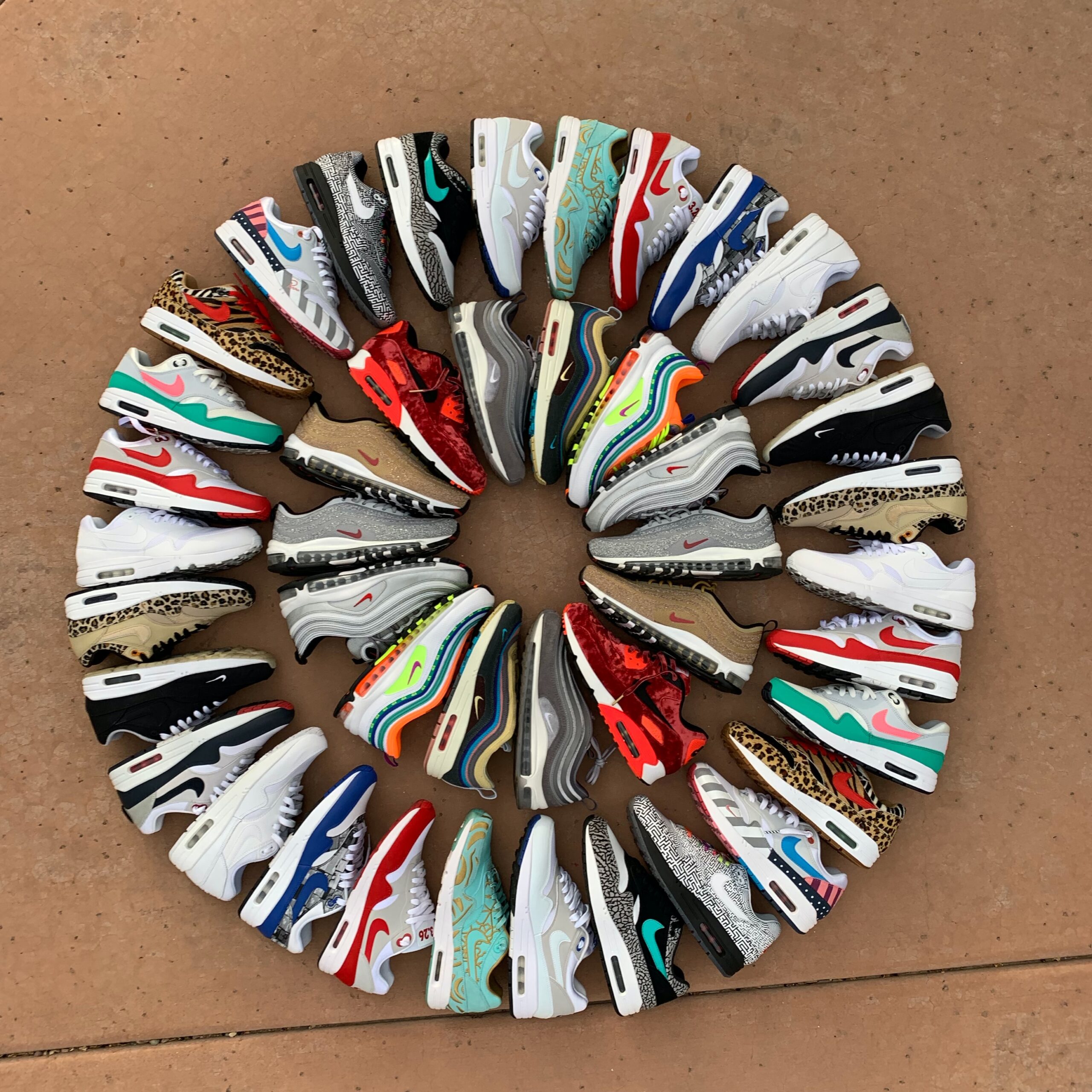 What was the last thing you bought?
Guess… 
Yep, shoes. Yeezy foam runners, in fact. 
My favourite designer was Virgil, he was an awesome designer and had been the artistic director of Louis Vuitton's Menswear before launching Off-White.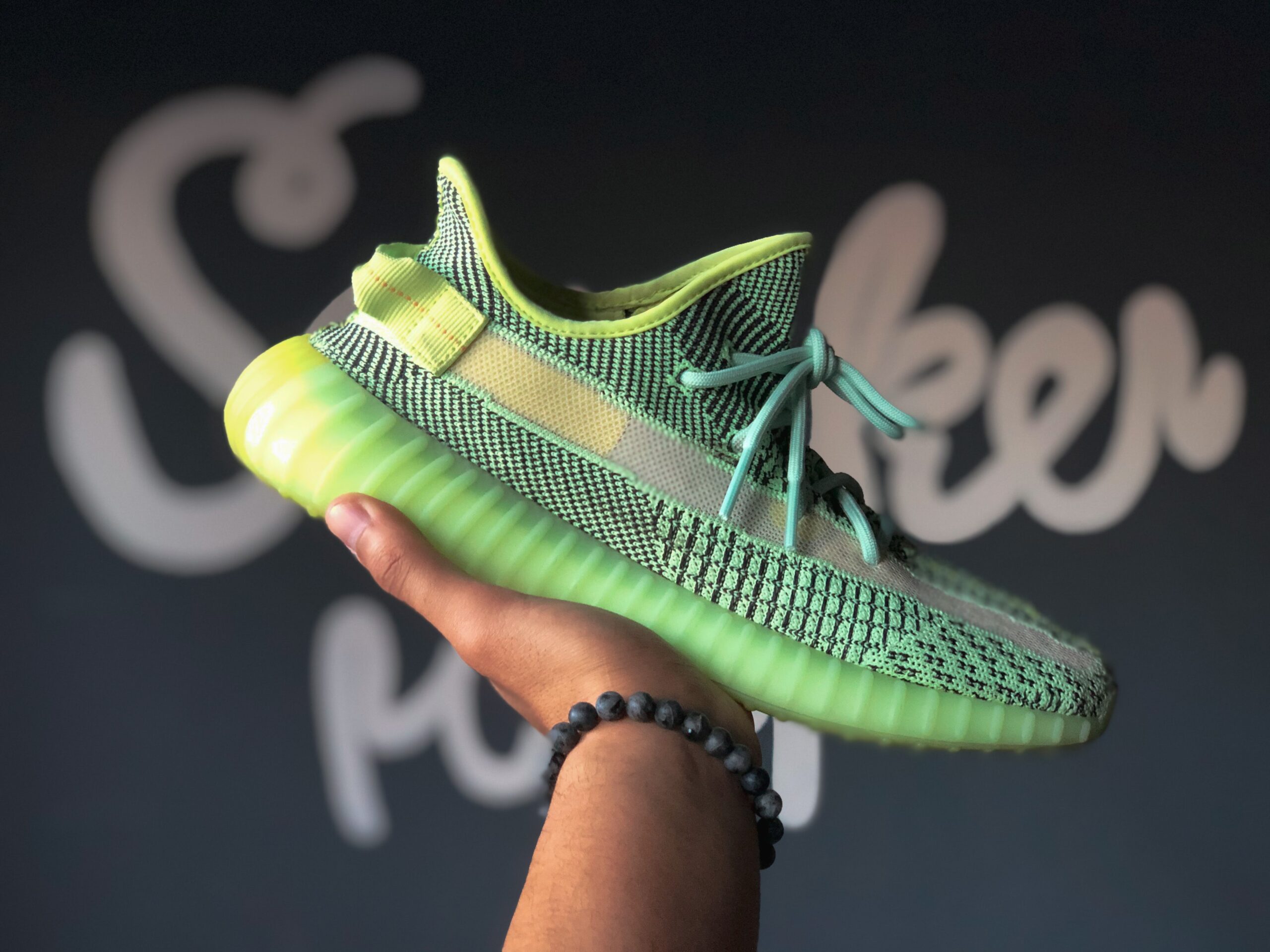 Tea or coffee? Or both?
Tea! 
Countryside or city?
I'm a city lad.
What is the best thing about being a Planet Positive Person?
We have to do better for the planet, so every positive step we take is important.
If you had an extra week's holiday each year, what would you do?
I'm not massively keen on spending loads of time in the sun, so I'd go on a city break. Probably Paris.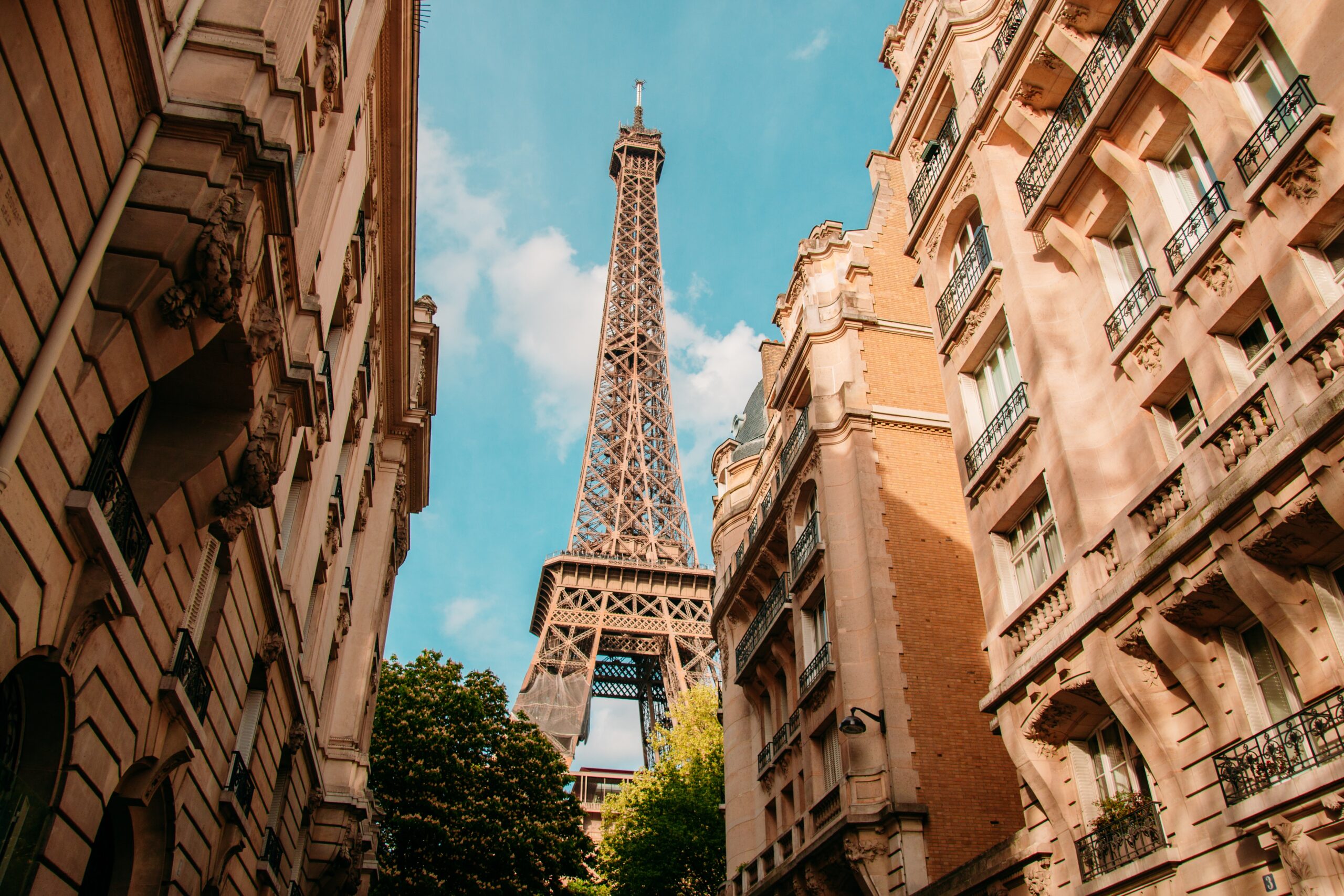 If you could be any Game of Thrones character, which one would you be?
I've never watched it!
How do you deliver the most value to your clients?
I want to make their lives as easy as possible, so if I provide a great service, they know they're in good hands and can concentrate on their business. 
What makes a great team for you?
It's all about communication. Keeping your clients and your teammates up-to-date is so important.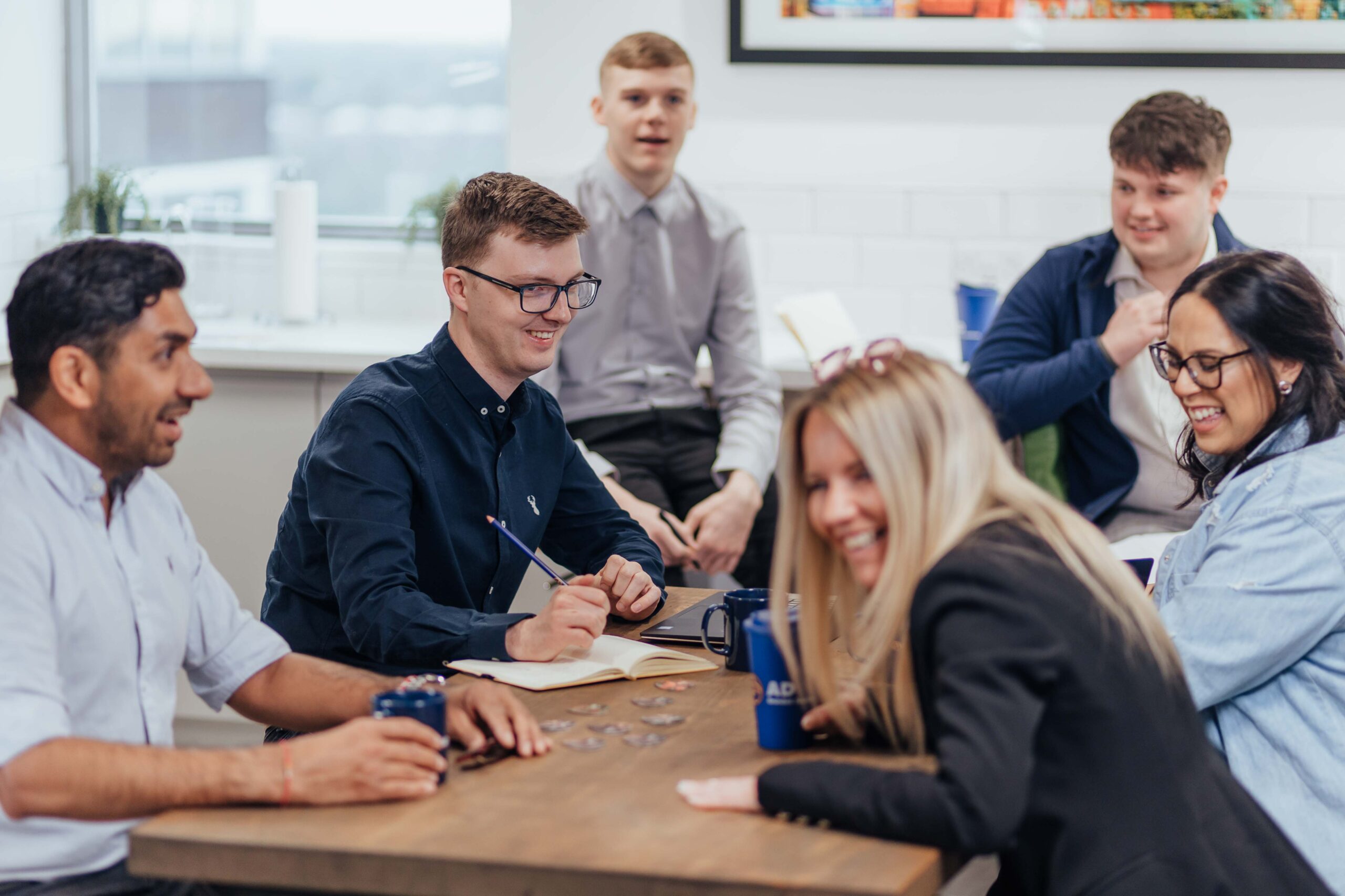 What three traits define you?
Enthusiastic. Inquisitive. Hard-working. 
If you could choose one superpower, what would it be and why?
Teleportation! I usually have to travel to locations quickly, so teleportation would be really cool. 
What does your desk look like?
Tidy. 
Do you have any business/life rituals that are non-negotiable?
I need a cup of tea before 9am. 
Where do you hang out online – Instagram, Facebook, Twitter or Linkedin?
Twitter. It's easy to use and has the most up-to-date info, so if anything's trending, you get access to it straight away.  
How many apps do you have on your phone?
Way too many!
What's the one thing you could not live without?
My phone. It's with me all the time. 
Are you a crammer or a planner?
Planner. 
How do you start most mornings?
With a shower – helps to wake me up and get set up for the day. 
How many languages can you speak?
Just the one!
What's your favourite of the A.D. brand values and why?
Taking care. 
Since working here, I really value how important it is to 'take care' – whether that's looking out for our teammates, protecting the environment or providing the best service to our clients. 
I love that everyone takes the time to loop each other in on projects because it means everyone has a good understanding of every client account. It means we're in a better position to take care of our clients and provide exceptional services. 
Would you like to work with Nathan and the rest of our fantastic team?
Let's make something awesome together. Start a project.
Blog
Read all about it! Check out what Team A.D. has to say.
Learn more
Our solutions
Discover the ways that we can make your brand stand out and connect with people.
Learn more
hide