August's sustainable showstopper 
We're constantly blown away by the ingenious ways product designers approach sustainable design and turning everyday items and produce into something inspiring. 
Wheat straw is now one of the most popular eco-friendly alternatives to plastics being used in the production of tech products, such as branded charging cables and charging pads. 
But one of our favourite products is the Xooper Wheat Boy Speaker. It's made from wheat straw and bio-degradable plastic and it really packs a punch with 3W of great sound! 
It has an eye-capturing glowing LED face; TWS technology that enables you to connect two or more speakers together for greater sound and even has a selfie remote built-in, so you can capture your TikTok videos perfectly!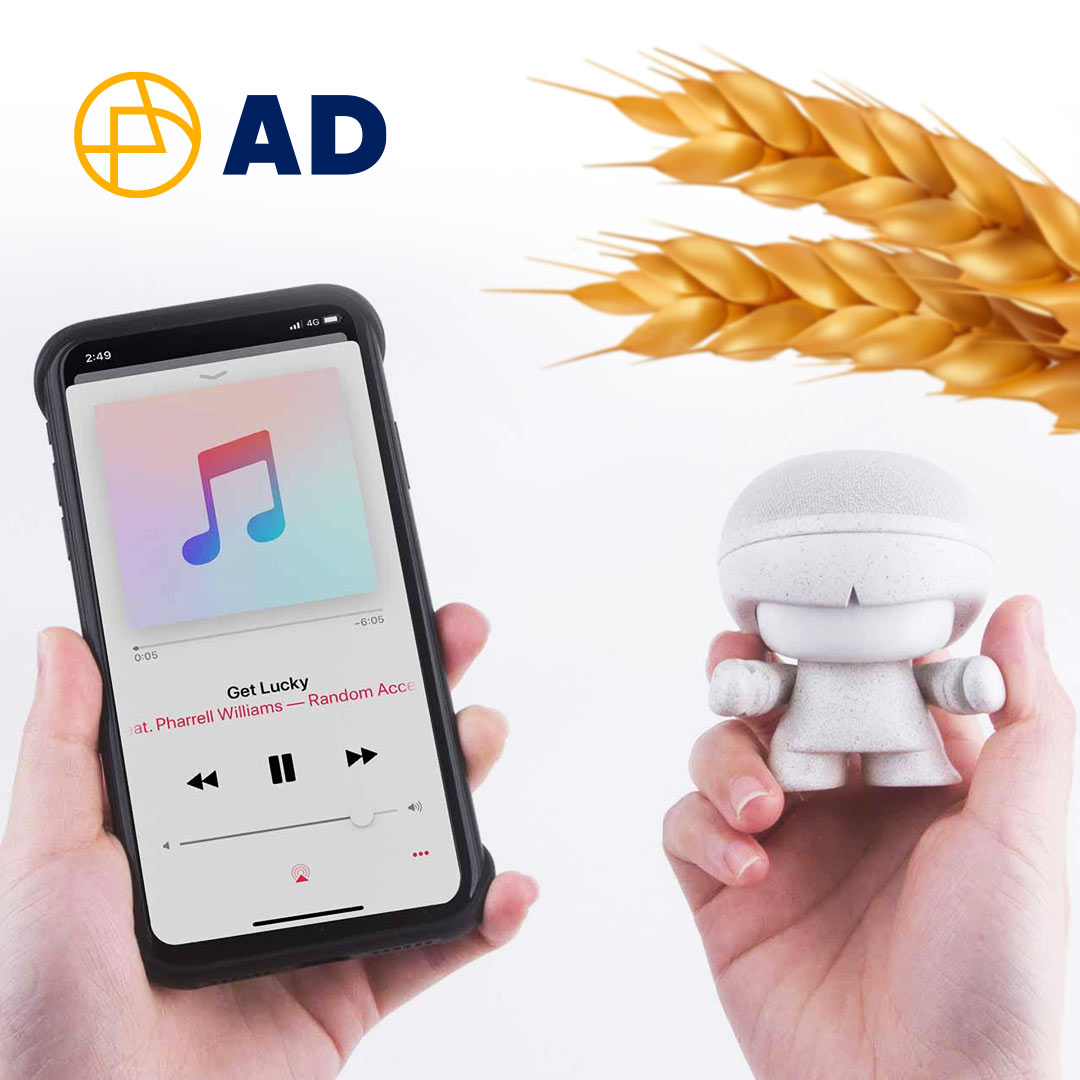 Milking a great idea…
Another imaginative creation in this month's top picks is the Dairy Dream memo pads, notebooks and memo blocks that are made from up to 70% recycled milk cartons! 
Milk cartons are collected, sorted, processed and then turned into high-quality paper and notebooks. 
You can have as many brews as you like when you know something as beautiful as these notebooks will come from all your discarded milk cartons.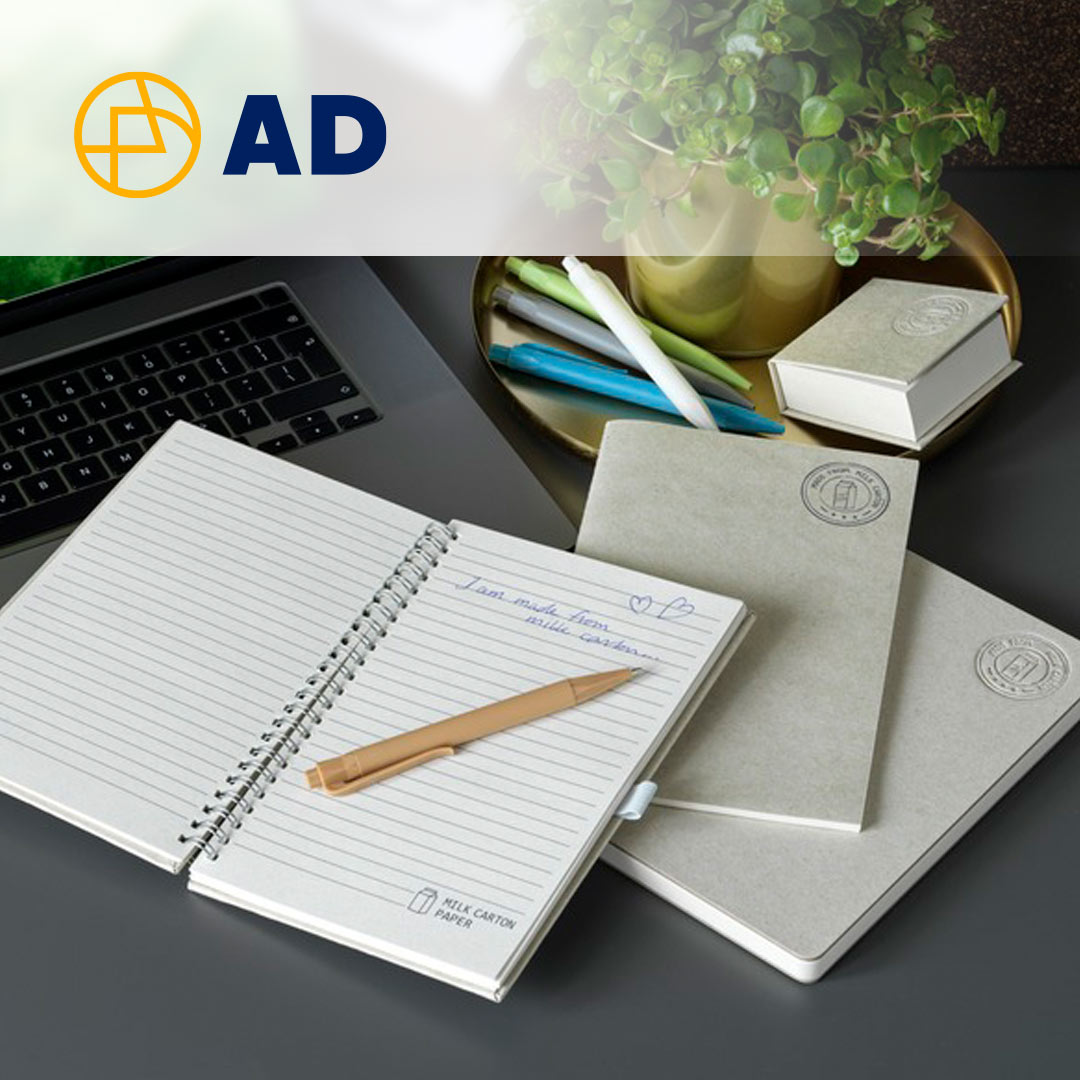 Refreshing ideas…
More and more people are turning away from single-use plastics and toward reusable water bottles. So, if you want an effective way to connect with your customers and keep your brand front and centre with a useful gift, a reusable water bottle is the perfect way to go! 
We love these Ukiyo borosilicate glass bottles that have a clever design that encourages you to stay hydrated. The lid displays a water drop that gets bigger when you refill and twist the collar – so you can keep track on how much you're drinking throughout the day and top us as needed! 
The bottles hold 600ml of water, are made from durable, borosilicate glass which is dishwasher-safe, has a leakproof lid and a silicon sleeve that's available in 5 colours and even comes in a kraft gift box.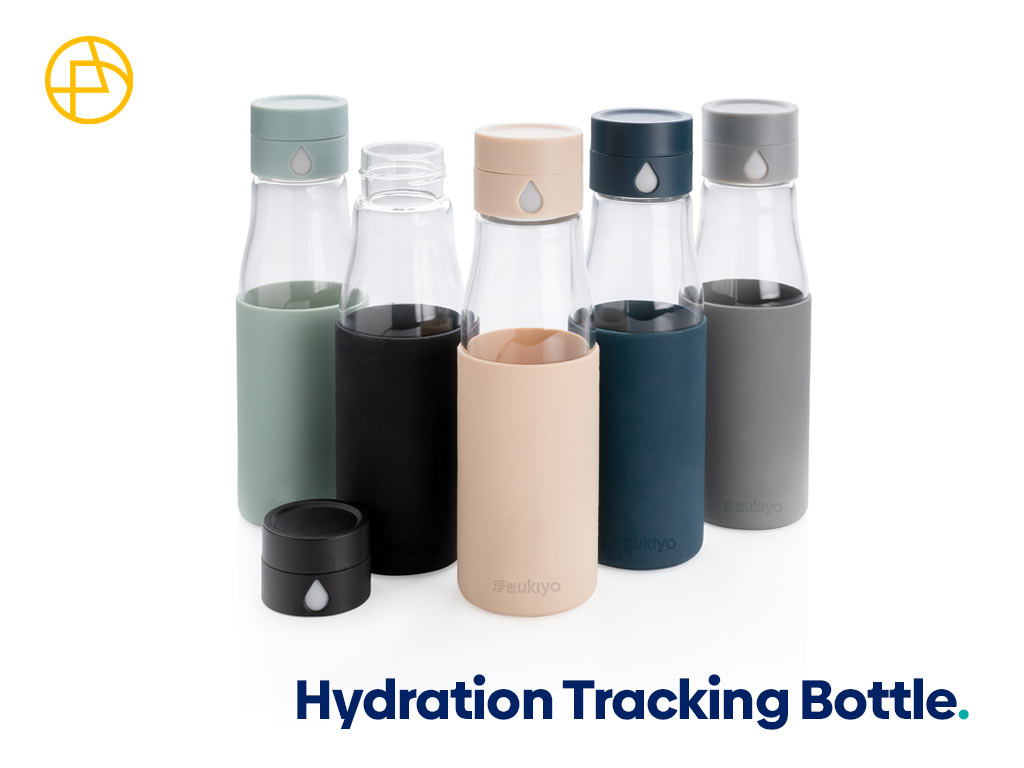 Turning bottles into bags 
Picnic season isn't over yet, so if you want another great way to stay connected with your customers when they're on life's little adventures, why not do it with the Feltro RPET Cooler bag? 
Great for transporting frozen items and keeping liquids cool, this fabulous bag is made from recycled bottles! It has an aluminium interior, a handy velcro closure and comfortable carrying straps too.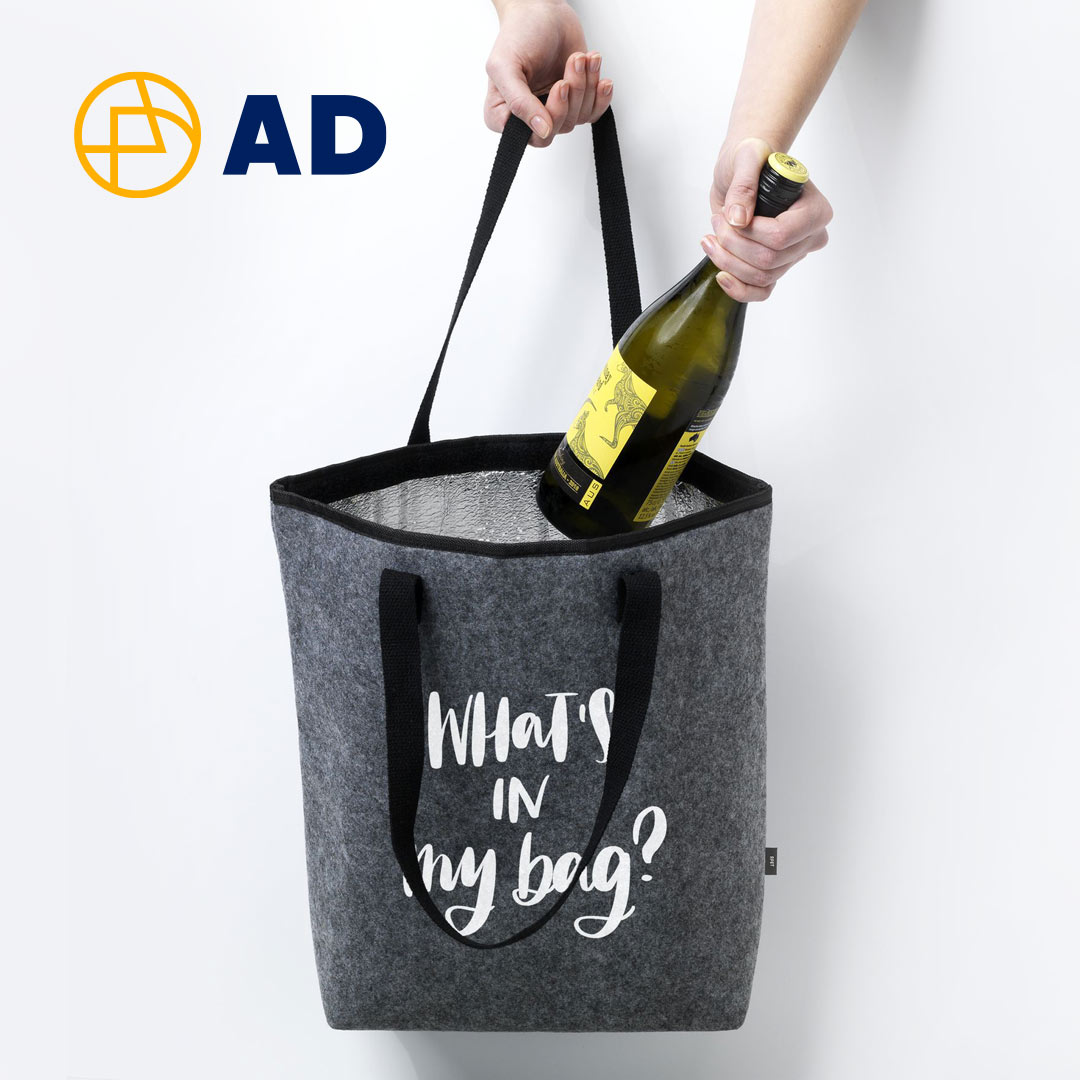 The gift that keeps on giving
Another fantastic bag in our sustainable merchandise collection is the Impact AWARE™ large cooler bag. 
Each bag is made from reused PET bottles, as a composition exterior that's made from 100% recycled polyester and incorporates the AWARE™ tracer that validates the genuine use of recycled materials. 
Less water is used during production too, with each cooler using 6.1 litres less than standard bags. What's more, 2% of the proceeds of each Impact product sold will be donated to Water.org. 
Beautifully designed and available in a variety of colours, these bags can store up to 20 cans and as an extra front pocket for additional storage.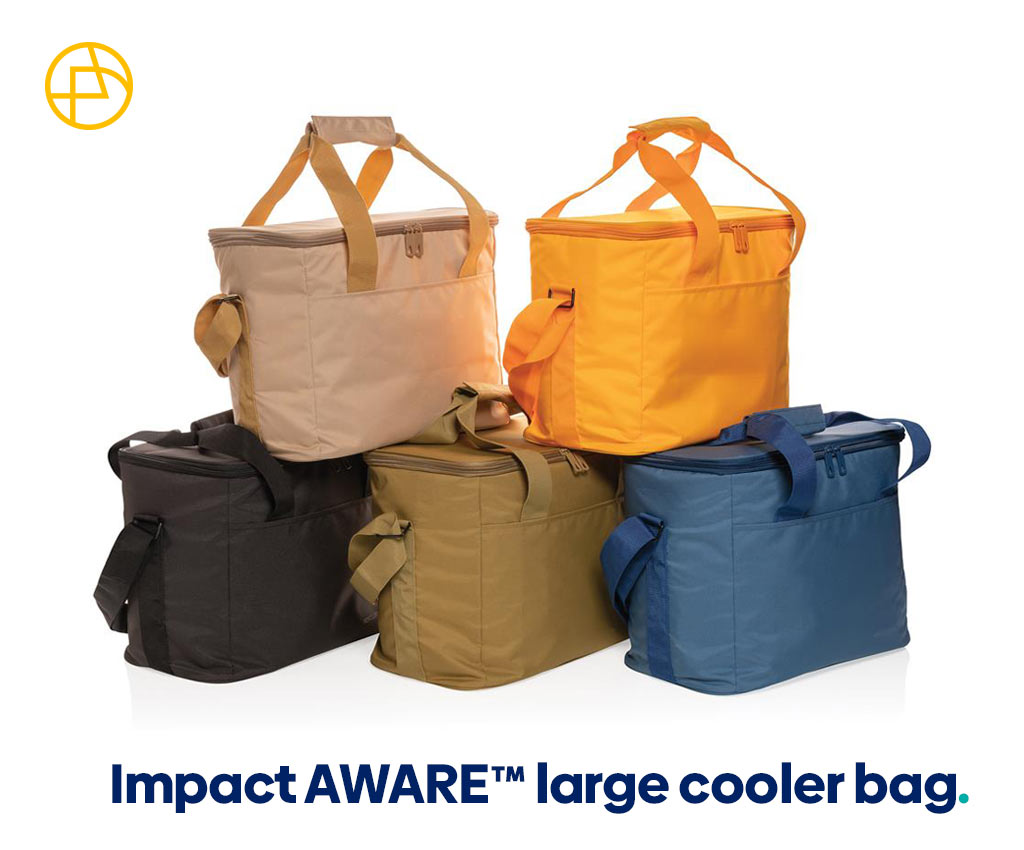 Looking for an incredible way to connect with your customers? 
Let's make something awesome together. Start a project.
Blog
Read all about it! Check out what Team A.D. has to say.
Learn more
Our solutions
Discover the ways that we can make your brand stand out and connect with people.
Learn more
hide