July's sustainable showstopper 
Everyone loves a notebook, right? 
From notetaking and planning to journals and diary keeping, notebooks have seen a surge in popularity in recent years. So, if you want a surefire way to keep your brand present in your customers' minds, a branded notebook is the right way to go. 
Branding options are incredibly versatile too, so you can get creative with designs beyond the front cover. Go bold with colours, add ribbons and elastic closure straps or add special inserts inside – there are lots of wonderful ways you can make your notebooks pop and completely bespoke to your brand. 
What's great about our range of branded notebooks is their eco-credentials – with books being made from recycled materials, such as FSC paper and even post-consumer waste. 
So your new doodle pad could be made from recycled ocean plastic, coffee cups or even recycled fruit peel – how cool is that?!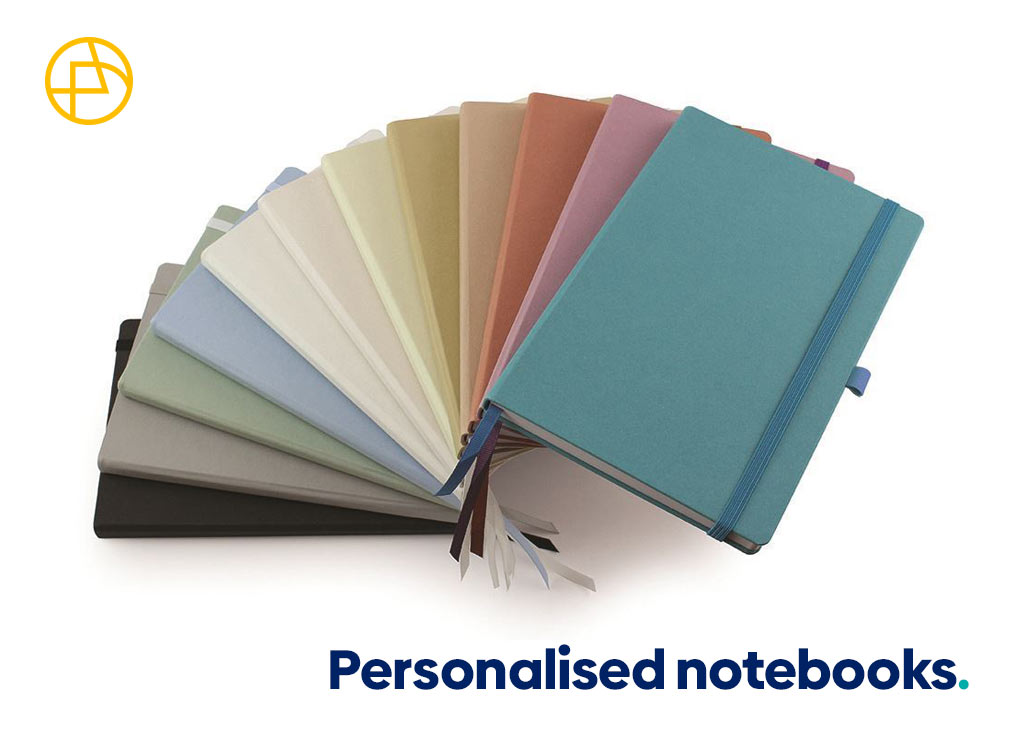 Hats off to eco-friendly fashion…
Personalised clothing is a great way to promote your brand and create an individual style that sets you apart from your competitors.  
Branded caps are a great, affordable way to promote your business, build brand association and boost brand recall. 
Whether you're selling hats as part of your company's merchandise or you want your team looking smart at events, we can create bespoke caps for your business with quantities starting from around 288 units. 
And we have a huge range of materials, including eco-friendly options for you to choose from, such as recycled polyester (rPET) which is created from recycled plastic bottles!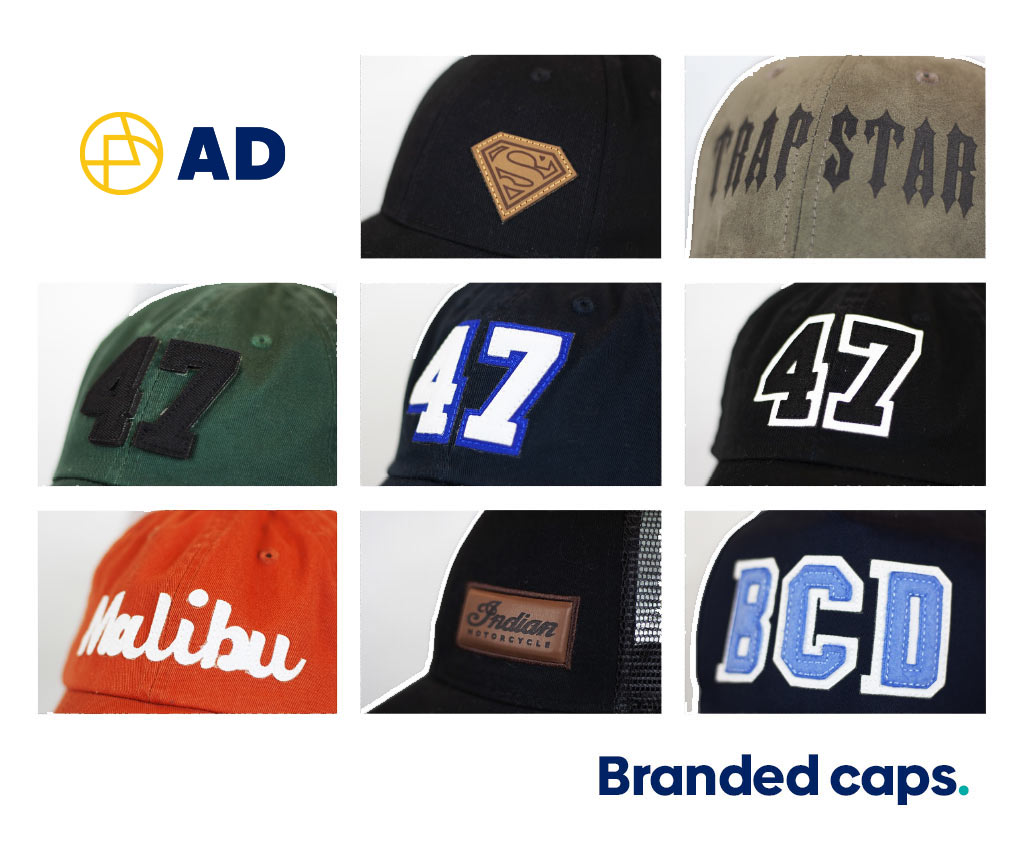 Cool tech…
This is a really smart piece of kit that can help you align your marketing activity and track the success of your campaigns. 
These innovative cloud pens include your own QR Code which is created just for your business so you can easily connect your pen to your personalised web app and monitor and manage campaign performance and access core data. 
It also has Google Analytics integration, and provides easy integration for Facebook, LinkedIn and Google tracking pixels, so you can re-target those who engaged with your brand.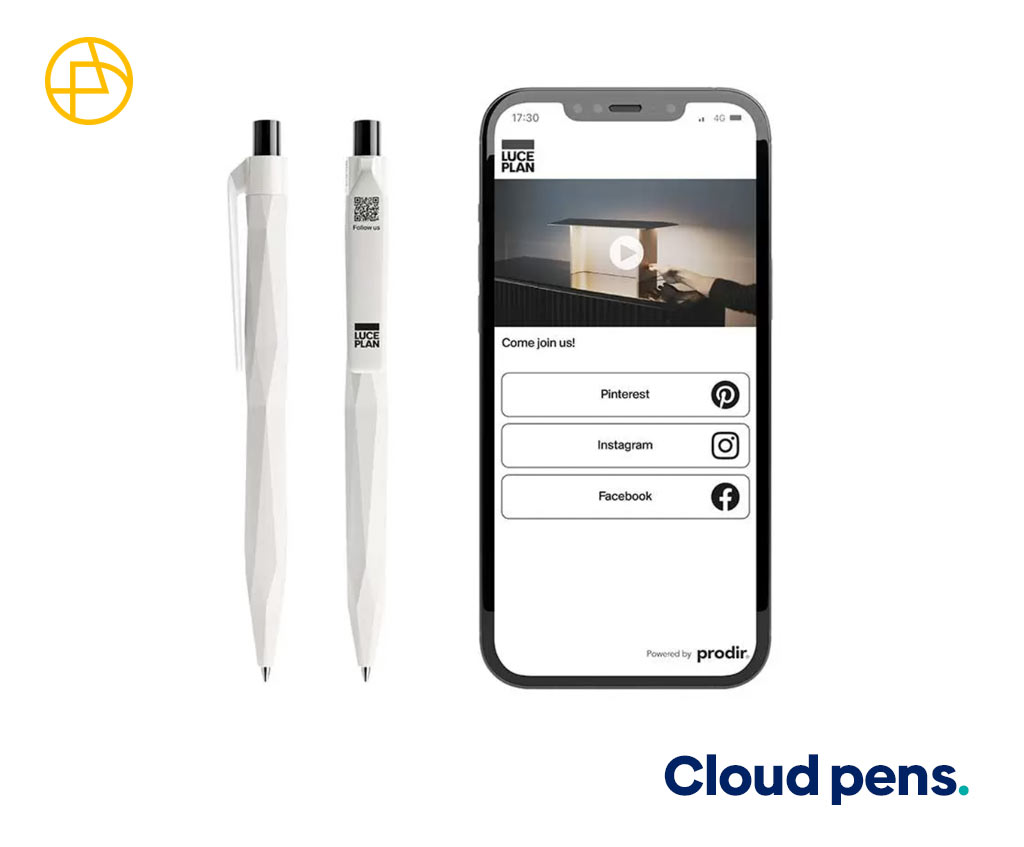 The perfect first impression 
There's something really satisfying about the perfect unboxing experience, and with beautifully designed bespoke packaging, you can create an exciting moment of mystery and delight for your customers.
Our team will work with you to create aesthetically stunning, functional and sustainable branded packaging that your customers will love. 
We can help you keep your carbon footprint low too, with bespoke packaging made from UK-sourced FSC materials that are fully recyclable. 
We have a huge range of different types of packaging available, so whatever your budget or lead time, we can help.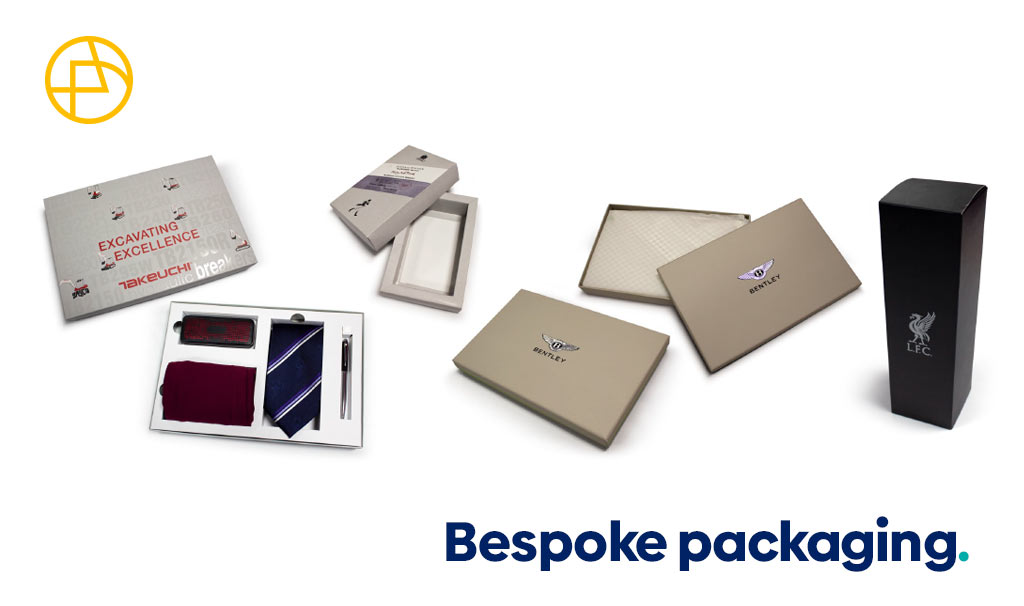 Looking for an incredible way to connect with your customers? 
Let's make something awesome together. Start a project.
Blog
Read all about it! Check out what Team A.D. has to say.
Learn more
Our solutions
Discover the ways that we can make your brand stand out and connect with people.
Learn more
hide