With September approaching, one thing is on our mind – back to school and university. From new bags and lunchboxes to fresh pads and pens, getting ready for the new term takes a lot of preparation.
Since launching in the 1950's, BIC has become synonymous with education. Their aim has always been to help write the future, and with more than one billion ball pens sold, it's clear that they've made their mark.

Inspiring tomorrow's greatest minds, BIC create products that are affordable and actually last the school year. In addition, all BIC products comply with and exceed European child safety standards. So, not only are they great value for money, they also stand at the forefront of quality and safety.
Even with the rise of digital learning, pens and pencils are a staple in modern classrooms. And a new stationery set certainly adds to the excitement of a new school year. In this article, we highlight the products that best promote knowledge and creativity.
Unleash imagination with BIC 4 Colours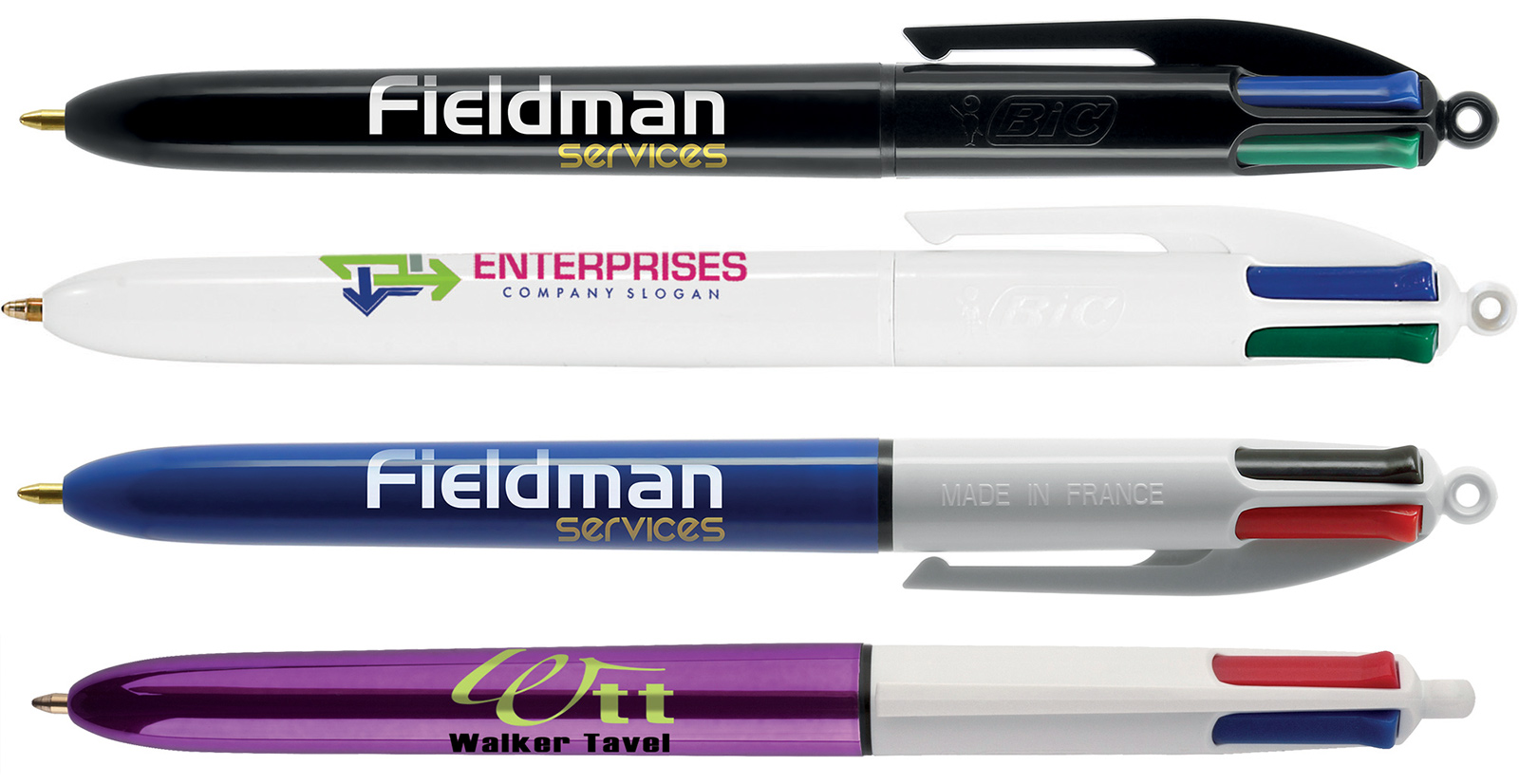 There was always one kid in class who had the iconic 4 colours pen. With its original multi-colour feature, this design was for the artists stifled by academia.
With four pens in one and 8000m writing length, the BIC 4 Colours comes in a variety of shades, finishes and print techniques. Future Rembrandts and Da Vincis can transform their workbooks into pieces of art.
Reward early years academics with BIC Kids
Why should older children have a cartel on creativity? With BIC's kids range, any child wanting to create a masterpiece is able to do so.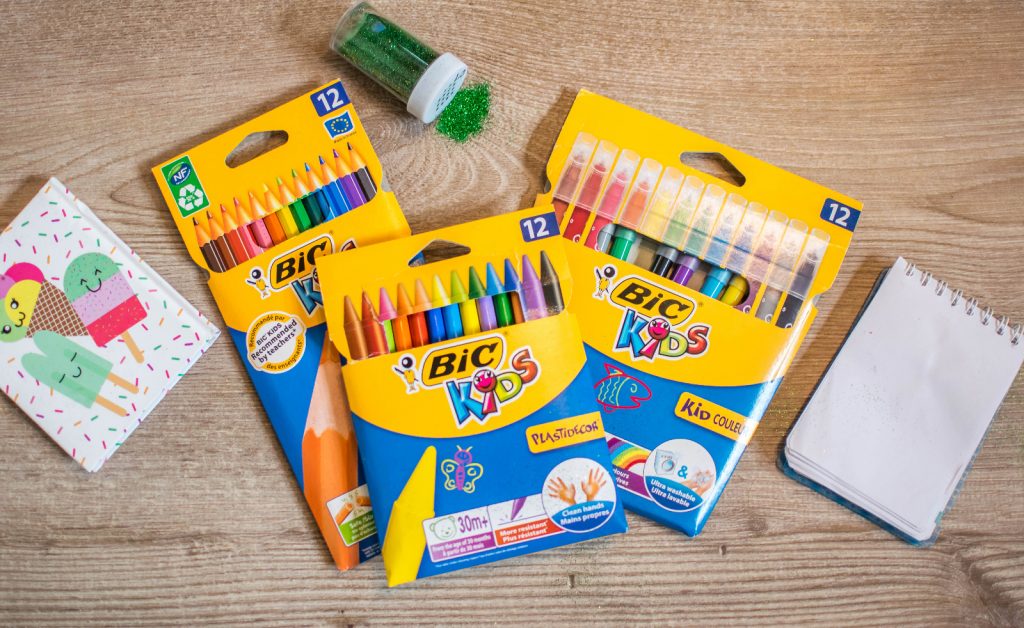 Entirely child-friendly and easy to clean, BIC kids have a great range for schools, including: Plastidecor crayons, Evolution colouring pencils and Visa felt pens. With fully customisable packaging and a huge branding area, this is an ideal range for creative children.
Promote sustainability in education with the BIC Evolution pencils
Environmental issues are now becoming common knowledge. The younger generation will be the ones who make a difference. So, it's up to us to promote sustainability wherever we can.

BIC's Evolution Ecolutions pencil does just that. Made from recycled resin – that doesn't splinter when snapped – this unique product is child-safe and even boasts unbreakable lead inside.
Minimise mistakes with a Tipp-Ex Mini Pocket Mouse
Everybody makes mistakes. That's a fact of life, and as adults it's our role to explain how there's no shame in that, especially if we can correct them.

The Tipp-Ex Mini Pocket Mouse is the classic correction tape. With six metres of 5mm tear resistant tape – and no drying time – this is a must-have for any classroom. Not to mention, it allows for digital printing so you can enjoy full customisation.
Get unique with Gel-Ocity Illusion
Speaking of corrections, what if the pen you're writing with allowed you to erase as you worked? That's exactly what the Gel-Ocity Illusion is capable of!
A pen that promotes smooth writing is one thing, but a unique erasing method that uses thermosensitive ink is enough to give digital classrooms a run for their money.

Now you've got all the kit for the September start date, it's time to figure out how your brand can be applied. As leaders in promotional products, our expert team are guaranteed to guide you in the right direction.
Simply give us a call on 0161 848 9800 and we'll transform your brand today.
Blog
Read all about it! Check out what Team A.D. has to say.
Learn more
Our solutions
Discover the ways that we can make your brand stand out and connect with people.
Learn more
hide