You only have to walk down the local high street and count the number of coffee shops to determine the extent of our love affair with caffeine. In the office, our drink of choice is even more apparent.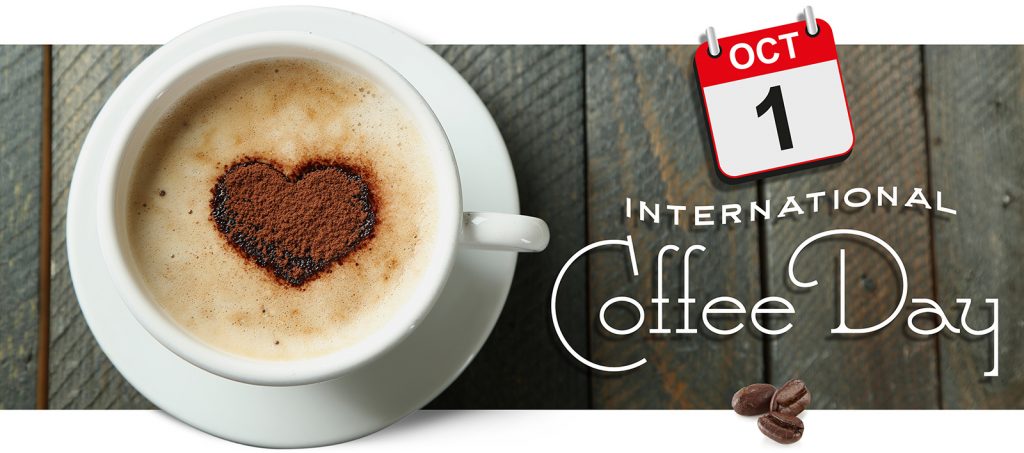 It's this popularity that has resulted in an entire day dedicated towards the drink, which takes place on 1st October – International Coffee Day.
It's no surprise, then, that drinkware is a product category that is currently on-trend. The big question is, what are the differences between each type of drinking vessel, and which is best for your brand?
To help you decide which route to take, we've created the below guide on coffee products, the different materials and what each one says about your business.
Glass
Elegant and stylish. That's where glass comes in…
A cappuccino served in such a cup draws attention to the quality of the cremaor foam – making this one for the coffee connoisseur.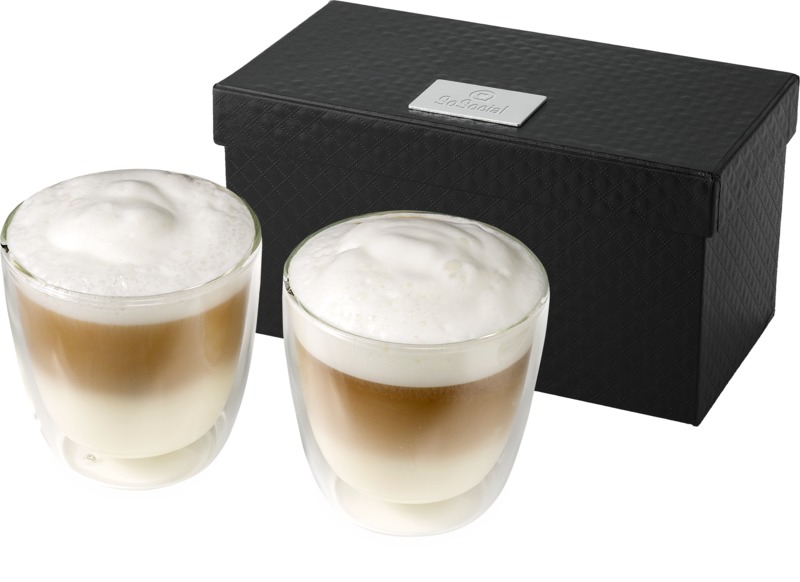 The Boda 2-piece glass coffee cup set is our first choice. Presented in a luxury gift box, it oozes style and sophistication. If you're aiming to impress clients, candidates or staff, nothing rivals this contemporary coffee set.
Plastic
Plastic mugs are hardwearing and perfect for travel.
However, lids can prevent the pleasurable 'orthonasal' experience of the aroma. A great alternative to single-use cups, we prefer this Americano mug.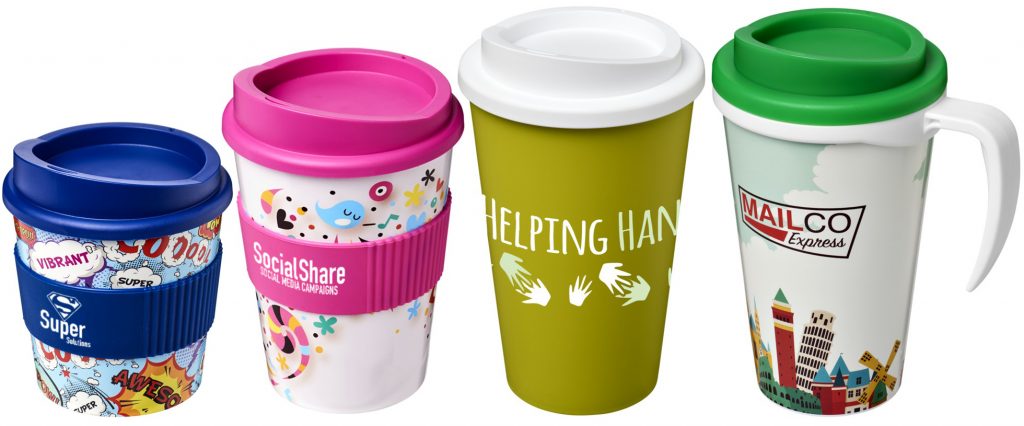 Not only do they come in a variety of sizes, but they also have a low carbon footprint. And, they're manufactured using a zero-to-landfill process, meaning any waste from the production is used to make other products in the same factory, such as mouse mats.
Ceramic
The traditional vessel for coffee.
With the inner white surface of a ceramic mug making the coffee look stronger and more intense, you can't go wrong with this durable mug.

An office isn't complete without a selection of branded mugs. That's why we've chosen the Durham PhotoMug. It's 100% dishwasher safe and can be printed with high-quality images.
Stainless Steel
Waterproof and smarter than a James Bond 3-piece suit.
Whether you use Android or Apple, welcome to the future of next generation drinkers. The Vacuum Flask (with wireless charging) is compatible with all QI enabled devices.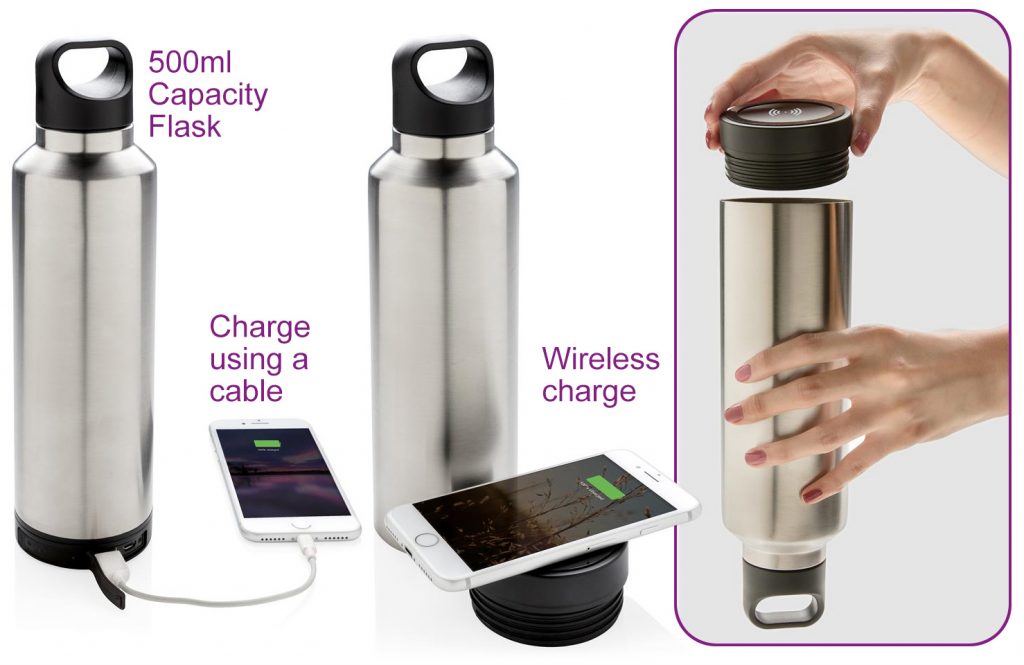 Need a boost before a big call? Why not charge your phone and your own batteries at the same time. With 500ml of room for your drink of choice, there's truly little competition in the smart flask market to rival the rechargeable Vacuum Flask.
The Mighty Mug
None of the above doing it for you? Want something that encapsulates your uniqueness?
Try the Mighty Mug, the first of its kind. With patented SmartGrip technology, it refuses to fall down, guaranteeing all coffee fans a spill-free beverage.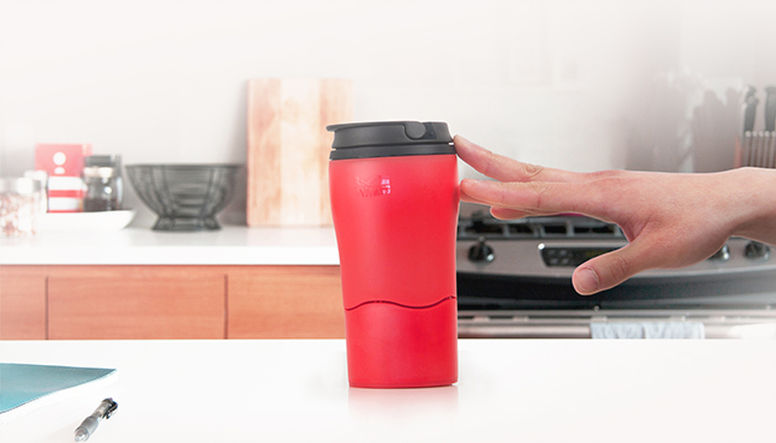 Dishwasher safe and capable of keeping drinks within their desired temperature for longer, this smart device needs to be seen to be believed.
When it comes to coffee containers, there's nothing else quite like it.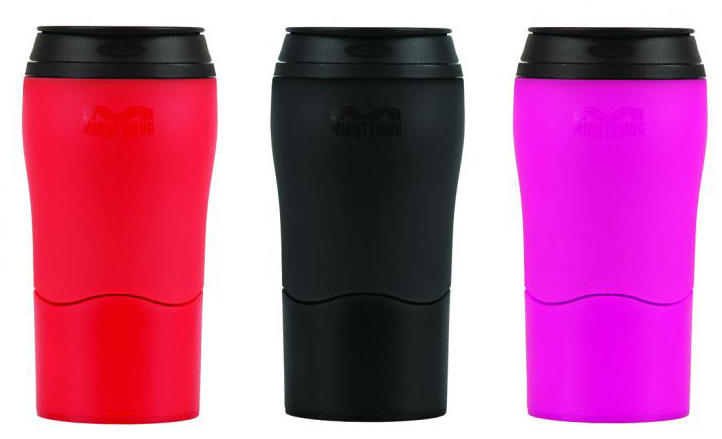 Be mindful this International Coffee Day
The available options for coffee-drinkers are extensive. Allow your brand to take part in International Coffee Day with a new selection of drinkware.
Whatever your choice, sustainability and intended use play a big part in the decision-making process.
Unsure where to get started? Give us a shout on 0161 848 9800. Our team will be more than happy to help you.

Blog
Read all about it! Check out what Team A.D. has to say.
Learn more
Our solutions
Discover the ways that we can make your brand stand out and connect with people.
Learn more
hide