Stepping into a new season 
Autumn is finally here, so we thought it would be a great opportunity to share our top picks for September to get you ready for the colder months, and we're kicking off with socks!
Who doesn't love a fresh pair of funky socks? And who wouldn't want to use their own brand in a fun, innovative and memorable way with our bespoke collection?
We have a range of materials for you to choose from too, including organic cotton and bamboo to keep feet comfy and cosy. And if you're looking for a super sustainable option, why not check out our upcycled sock range made from premium upcycled yarn sourced from textile waste. 
All socks come in lovely gift boxes and retail packaging too.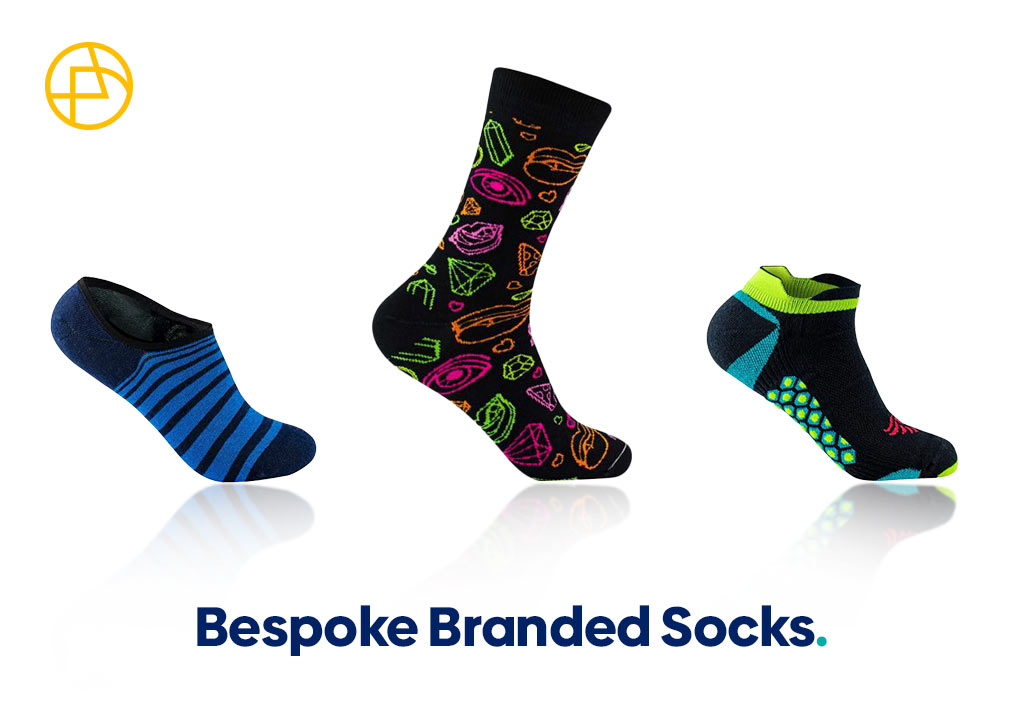 Keep those closest warm!
Give your customers a reason to keep your brand front and centre with stylish, colour-coordinated beanie hats and scarf sets.
A double-layered beanie and a 4-ply knitted scarf give a cosy look that will keep your customers warm during the cold days and nights. Both pieces are made using Polylana®, which is a low-impact alternative to 100% acrylic fibre. This means less energy and water are used during production – 18.6 litres of water to be precise!
Both items use the AWARE™ tracer, which checks the genuine use of the recycled materials going into the items, and 2% of proceeds from each Impact product sold will be donated to Water.org.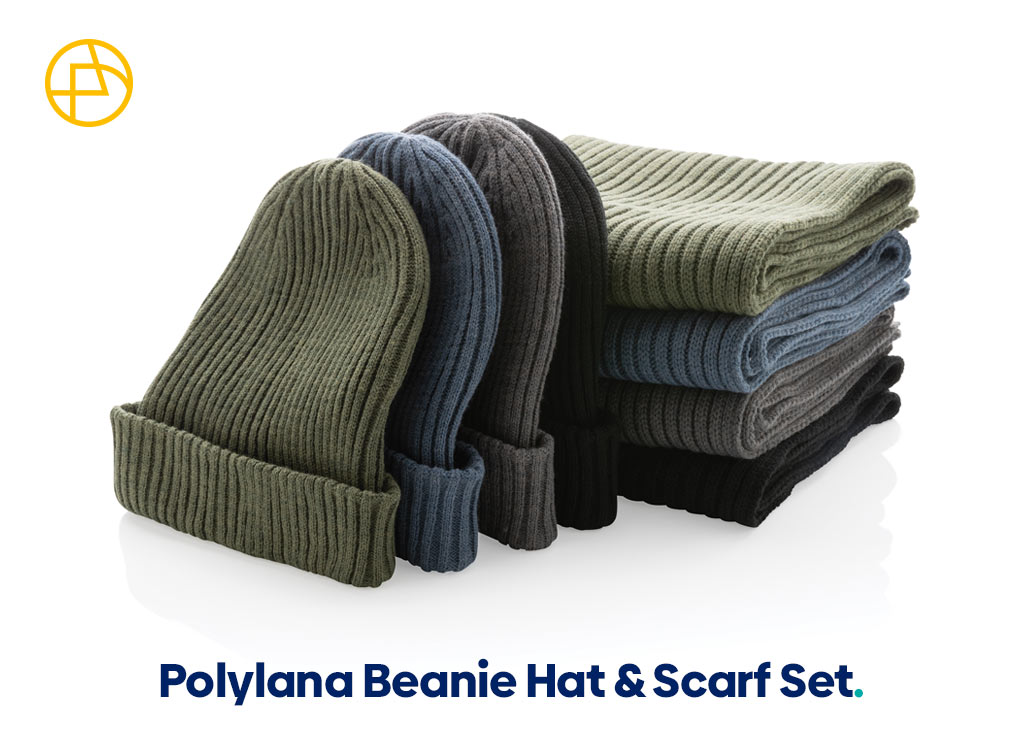 Thirst-quenching solutions…
When your customers are on the move, make sure they take you with them with these stylish drink tumblers – great for hot coffee on cold mornings.   
Made from GRS-certified recycled Polymer, 97% of each tumbler is made from recycled materials!
The tumbler comes in 5 different colours, features a flip lid for convenient sipping on the go and is microwave and dishwasher safe. They're BPA-free, have a capacity of 300ml and come in an FSC®-certified kraft box.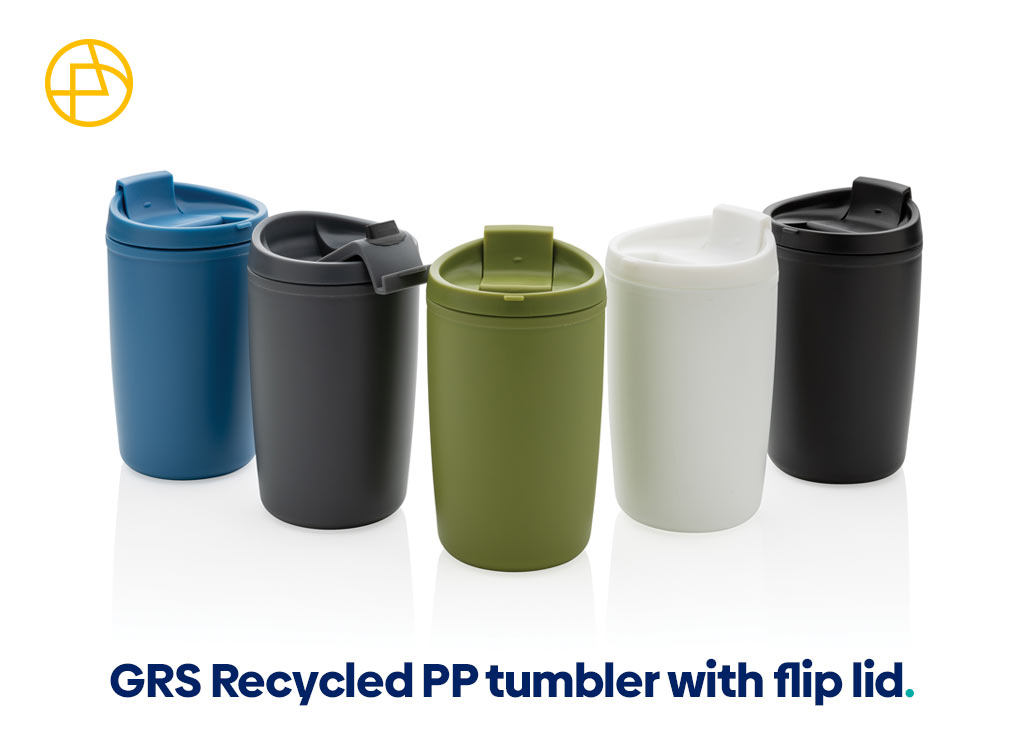 Eco luxury 
Blanket season is upon us, so why not give your customers a reason to wrap up with a fabulous Ukiyo Aware™ Polylana® woven blanket? 
Beautifully luxurious, these blankets are woven with lovely fringed edges and sized at 130x150cm, making them perfect for keeping on a sofa for cosy movie nights or on a bed for a stunning layered look! 
They're a fabulous eco option too, with each blanket saving 51.5 litres of water in production. They're also AWARE™ tracer approved, with 2% of proceeds from each impact product sold donated to Water.org.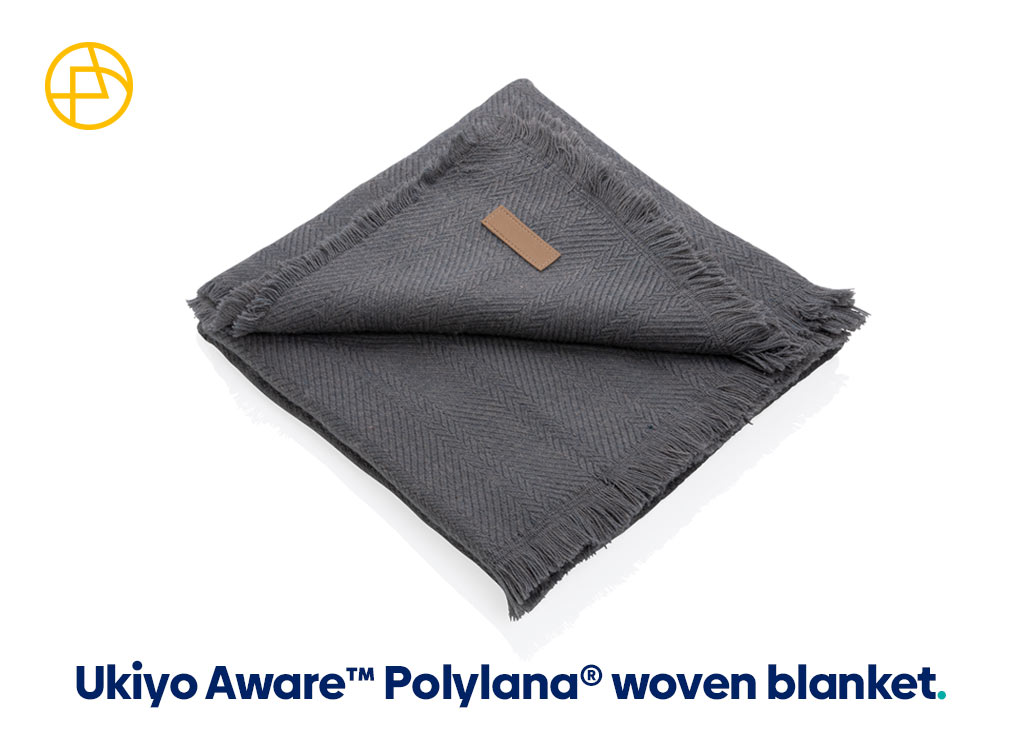 Bright gift ideas
It's that time of year again when scented candles are a must!
Our range of premium quality candles makes the ideal seasonal gift that customers will love. To keep homes smelling fresh, you can choose from a wide range of beautiful scents, including Essentials, Botanicals, His & Hers and Zodiacs.
They come in beautiful gift packaging too, making them a perfect branded solution for your customers and team.

Lunchtime just got interesting!
No one wants soggy sandwiches on a cold day, so give your customers a reason to get excited about lunchtime and enjoy delicious soups, noodles and stews with the Bogota food flask!
Keep your food and drinks hot for up to 5 hours and cold for 15 hours with this vacuum-insulated food container. A ceramic coating has also been applied to the inner wall of the flask to eliminate any metallic taste, so you'll get delicious flavour with every mouthful!
It has a 400ml capacity, a leak-proof lid and even has an all-in-one fork, knife and spoon – making it the superb lunchtime companion.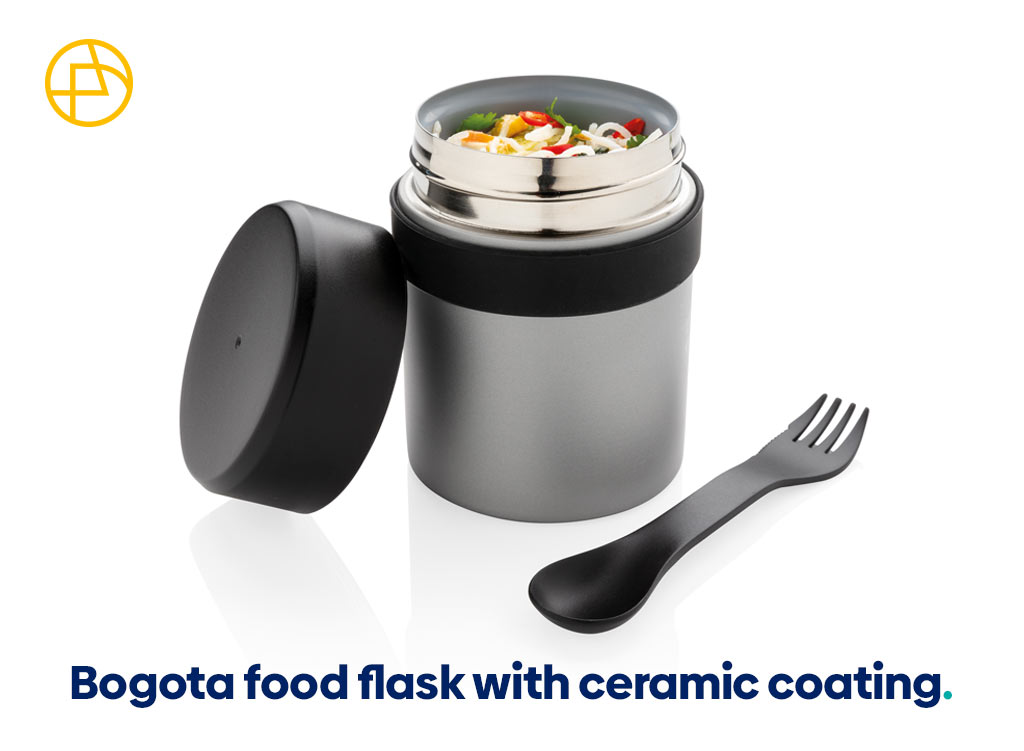 Winter Wonderland
This little gift box may be small, but it contains a huge festive hug!
Seasonally silver on the outside with a dreamy, chocolatey cuddle on the inside, you'll deer-light everyone with this thoughtful gift.
The box contains:
Three creamy chocolate baton bars made from the finest cocoa beans

Delicious seasonal chocolate discs

A warming hot chocolate spoon

A fruity little iced Christmas cake
All these tasty treats can be personalised with your messages and artwork – making it a thoughtful Christmas gift for your customers and team. The card has been sustainably sourced and can be recycled when empty too!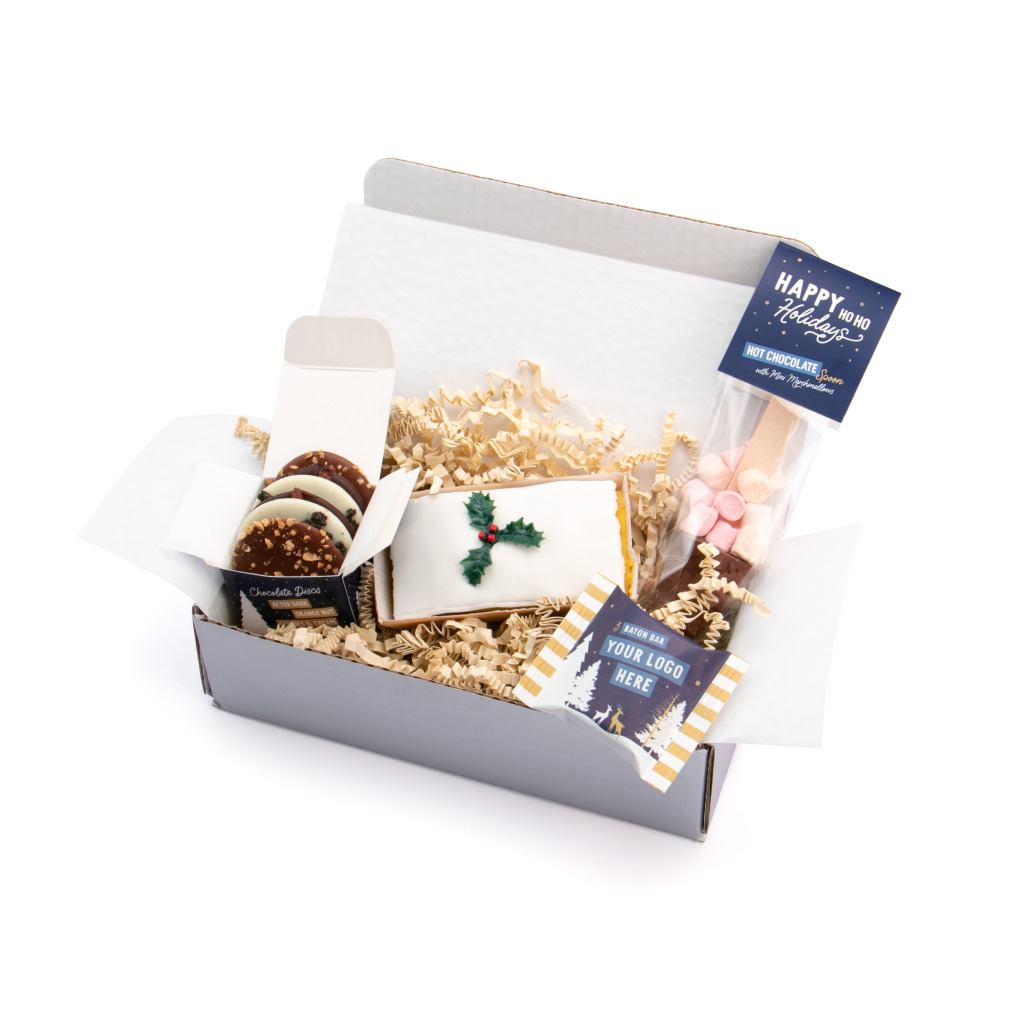 Looking for an incredible way to connect with your customers? 
Let's make something awesome together. Start a project.
Blog
Read all about it! Check out what Team A.D. has to say.
Learn more
Our solutions
Discover the ways that we can make your brand stand out and connect with people.
Learn more
hide