You've already got the merchandise essentials. Now it's time to take promoting your brand to the next level: by using the power of technology.

From headphones to portable chargers, tech merchandise can help you advertise effortlessly, wherever you are. These hot items for this year are compatible with all devices…
Portable speakers
Whether you, your customers or your staff are relaxing by the pool or headed to the park, it's always a good idea to bring portable speakers. With a rich bass, 10-watt sound and LED lights, the iLo wireless speaker is a great way to show off your music taste and promote your business.

Why not pair them up to create an even bigger impression? The more the merrier, after all. With a large surface area to feature your logo, you'll be seen and heard from all around.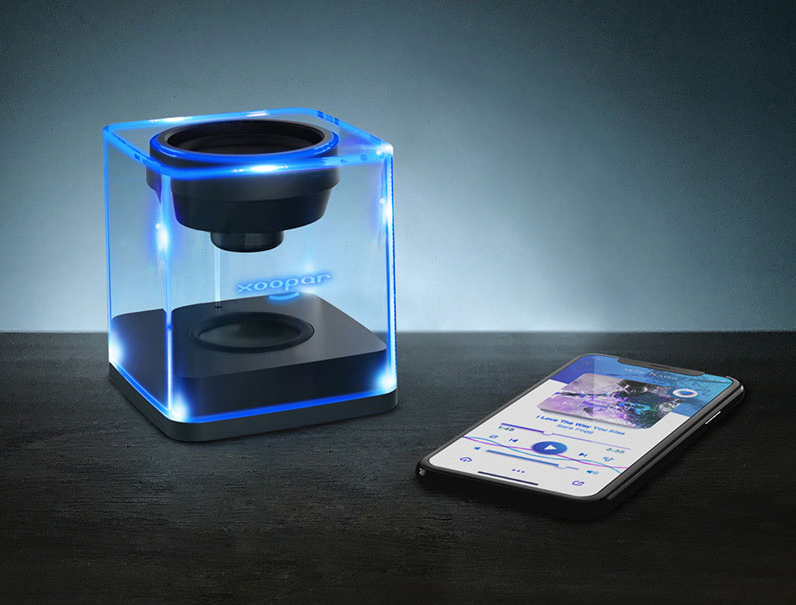 Ready to hit the beach and catch some rays? These two new funky speakers speak the language of every music lover and brings products for those who share a genuine love for fun, freedom and beautiful things.
These fashionable and stylishly designed products are perfect for mobile phones, tablets and notebooks. So, turn the music up and live a little bit louder this summer, while keeping your logo close at hand!
Wireless charging pads
Untangling your charger from your earphones can be a hassle at the best of times – even more so when commuting. Charge your phone effortlessly with wireless charging pads. With fantastic branding space, you can make your logo stand out in a home or office with this brand-new technology.

Operating from mains or via USB connection, this slim, lightweight pad will charge any compatible device without the stress of needing the correct manufacturer charging cable. And, because it's the latest in charging innovation, you can be certain customers will hold on to it for a long time to come.
Charging adapter
School holidays are right around the corner, so a charging adapter is a necessity. If you're looking forward to a well-earned break, or travelling for business, you need to be able to stay connected. The Metallic Octopus will charge any device, anywhere – whilst granting your brand the exposure it needs.

As global warming and environmental issues are rightly at the front of everyone's mind at the moment, it's important that your company keeps up with the times. You'll be glad to know that this unique and impressionable product comes packaged in recycled materials.
Bluetooth headphones
Sit back and relax, block out any noise, and listen to your favourite tunes with the Dome-Me Headphones. With built-in Bluetooth and stereo sound, customers and team members can experience the best in sound and bass, without the wire. Use the space on the side of the headphones for optimal exposure, and make yourself a walking advertisement.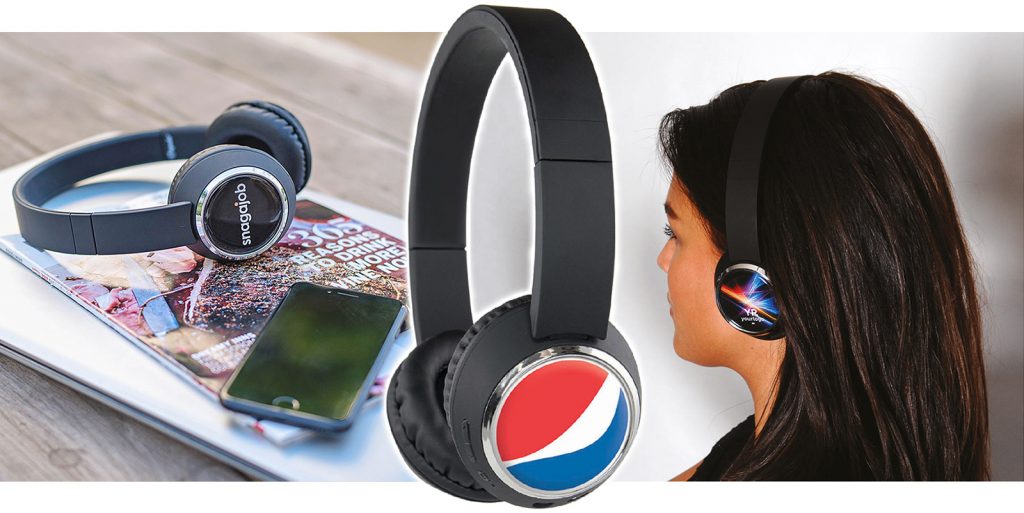 Multitasking will become a breeze too – with a built-in microphone, calls can be made entirely hands-free. And, with an adjustable headband and a lightweight exterior, you can take your Dome-Me Headphones anywhere.
Using technology to your advantage
Promoting your brand using new technology is the perfect way to demonstrate that you're tuned in to current trends and invested in new ideas.
Most customers rely heavily on their devices too, so use this to your advantage by providing clearly branded products which they will use daily. This will make a lasting impression and creates familiarity between them and your brand.
Don't hesitate to get in touch today, and start making the most of new technology to promote your brand effortlessly.
Blog
Read all about it! Check out what Team A.D. has to say.
Learn more
Our solutions
Discover the ways that we can make your brand stand out and connect with people.
Learn more
hide