Music fans – rejoice. Festival season is here. Everyone's got their tickets and made their travel plans. All that's left now is to start shopping for the festival essentials. With a long, sizzling hot summer in Britain hopefully on the cards, those attending will need to keep cool and protected from the sun at all times.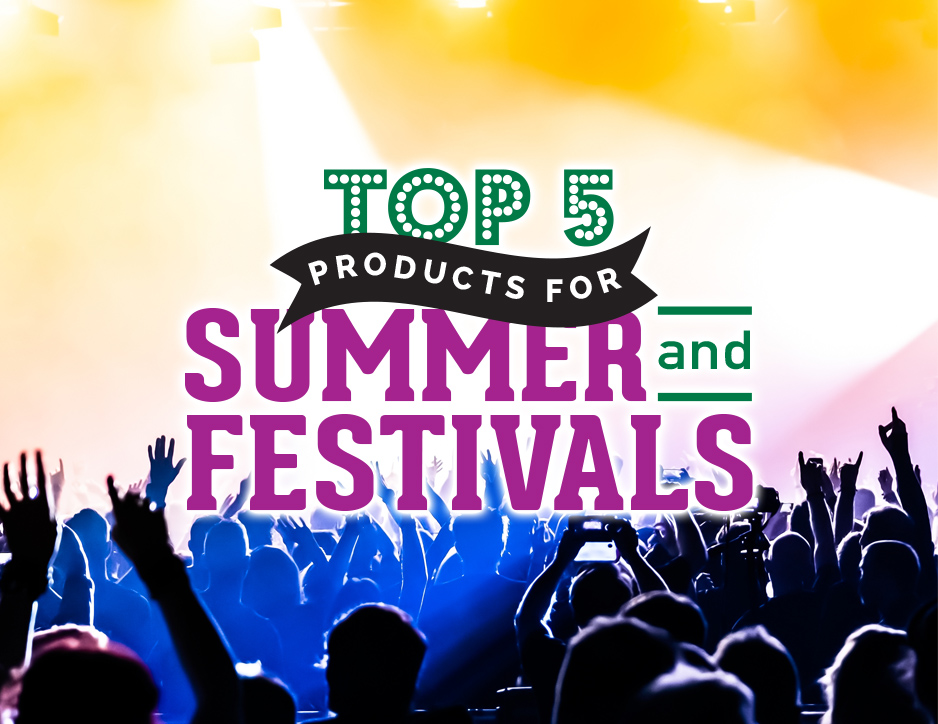 The party crowd is set to descend on department stores in due course to stock up on summer clothing and equipment, so you can capitalise on the demand by ordering in your very own branded festival products!
Here are some options – all of which are available right here at AD Merchandise…
1. EcoWheat Sunglasses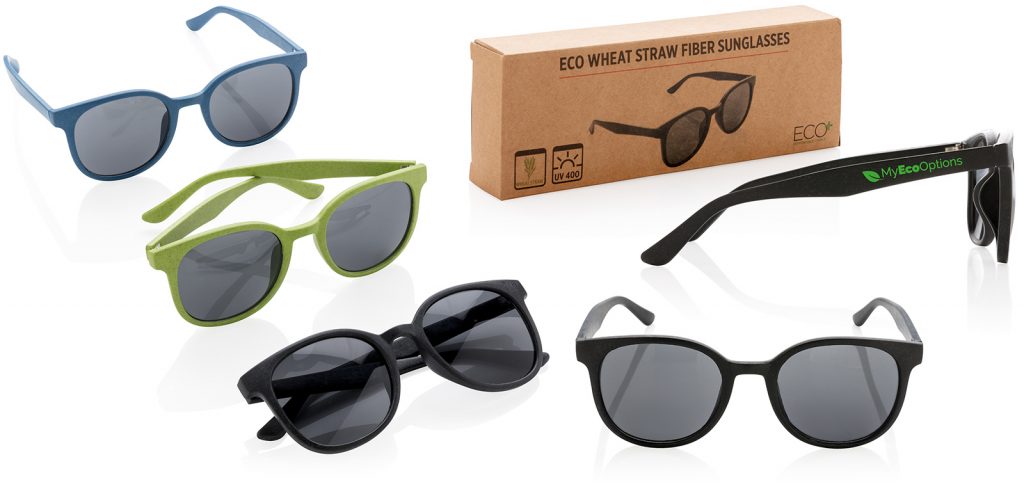 Yup. Even shades are going green now – and the EcoWheat sunglasses are some of the best-designed, most eco-friendly eye protectors currently on the market.
Boasting frames made entirely out of wheat straw fibre, these awesome sunnies also come with 400 UV lenses – packed in a recyclable kraft paper box.
These shades are proving increasingly popular for their innovative design, so it definitely won't hurt having your company logo etched onto the frame.
2. Stainless Steel Bottle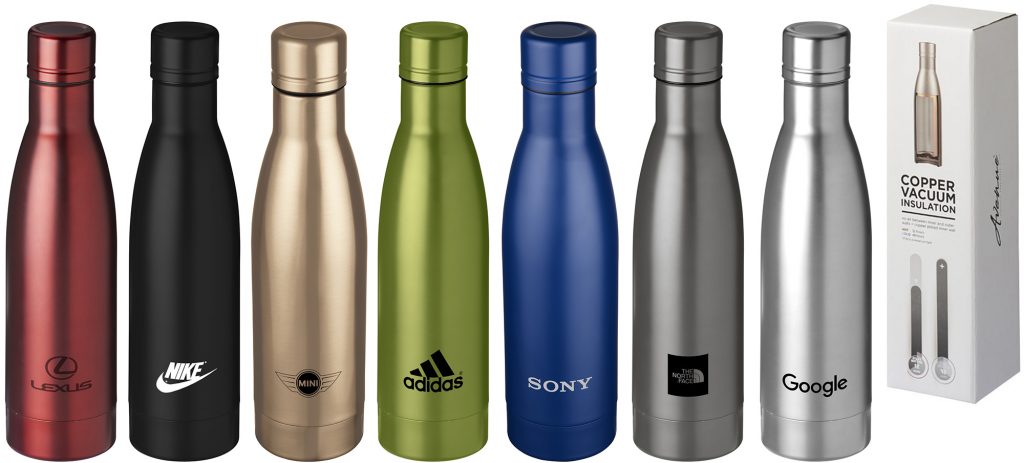 A high-quality water bottle ought to be top of every festival attendee's list this summer – whether it's holding a cool, refreshing tipple to enjoy under the sun or a typical British tea back at the campsite.
Thankfully there's a stainless steel bottle for sale at AD Merchandise that stores hot and cold drinks at their respective temperatures for long periods of time!
Built with copper vacuum insulation, this 18/8 grade stainless steel ensures your beverage is kept piping hot or ice cold depending on your choice of drink.
Presented in a gift box, this is an ideal product on which to engrave your company logo.
3. Cool Bag Chair

If there's one bad thing about burning heat at a UK festival, it's that all those ice-cold cans you spent ages hauling to the campsite start boiling in a matter of minutes.
But with the cool bag chair, you'll never have to drink lukewarm beer again. This easily transportable, foldable contraption comes complete with its very own cooler bag – letting you store your beers in the shade and enjoy every cold, refreshing sip.
4. Hat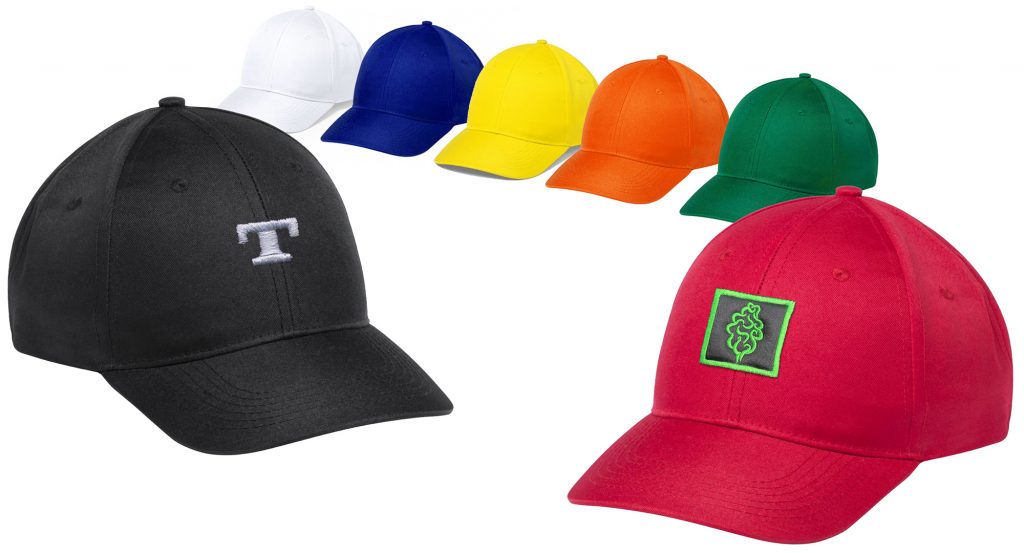 Fedoras. Bucket hats. Straw trilbies. Headwear sells by the boat-load in the summertime – and we've got every type you could hope for here at AD Merchandise.
You can take your pick from all sorts of snazzy hats in a wide variety of designs – including this versatile six panel baseball cap available in white, black, red, green, yellow, orange or blue shading.
5. Beach Towel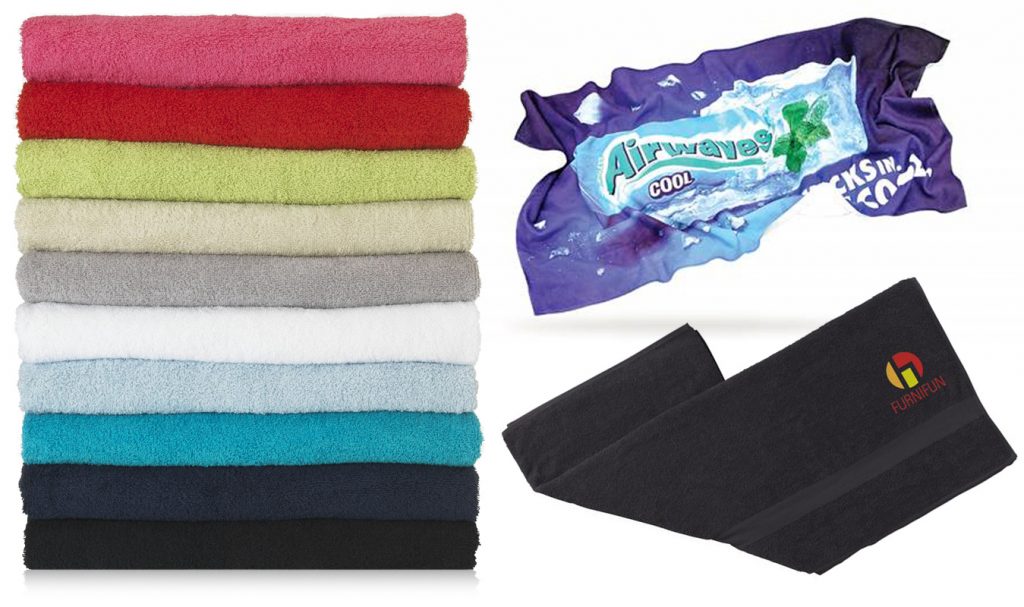 Every festival veteran is willing to splash out on a truly good towel. Regardless of the weather, it's inevitable that festival go-ers are going to get wet or muddy at some stage.
You'll be glad to know we've got a vast range of cosy, fast-drying towels here at AD Merchandise, with a variety of colours, designs and sizes available.
And don't forget these…
A few other products worth considering include a four-piece BBQ Set for slicing up meat and veg at campsite, moisturising lip balm to stop your lips drying out, and a stubby can cooler to keep your beer or soft drink chilled in spite of sweaty crowds and scorching heat.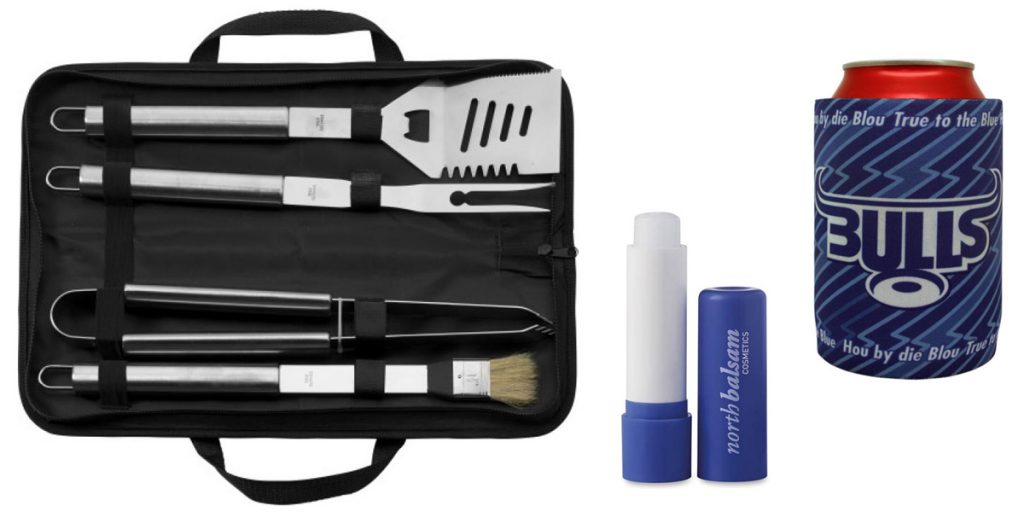 Remember – you can purchase all of the above in time for festival season by visiting the AD Merchandise product catalogue.
If you have any questions about a particular product or can't find what you're looking for, just get in touch and we'll be happy to help!
In addition, we also have this sizzling hot offer running until 31st July 2019…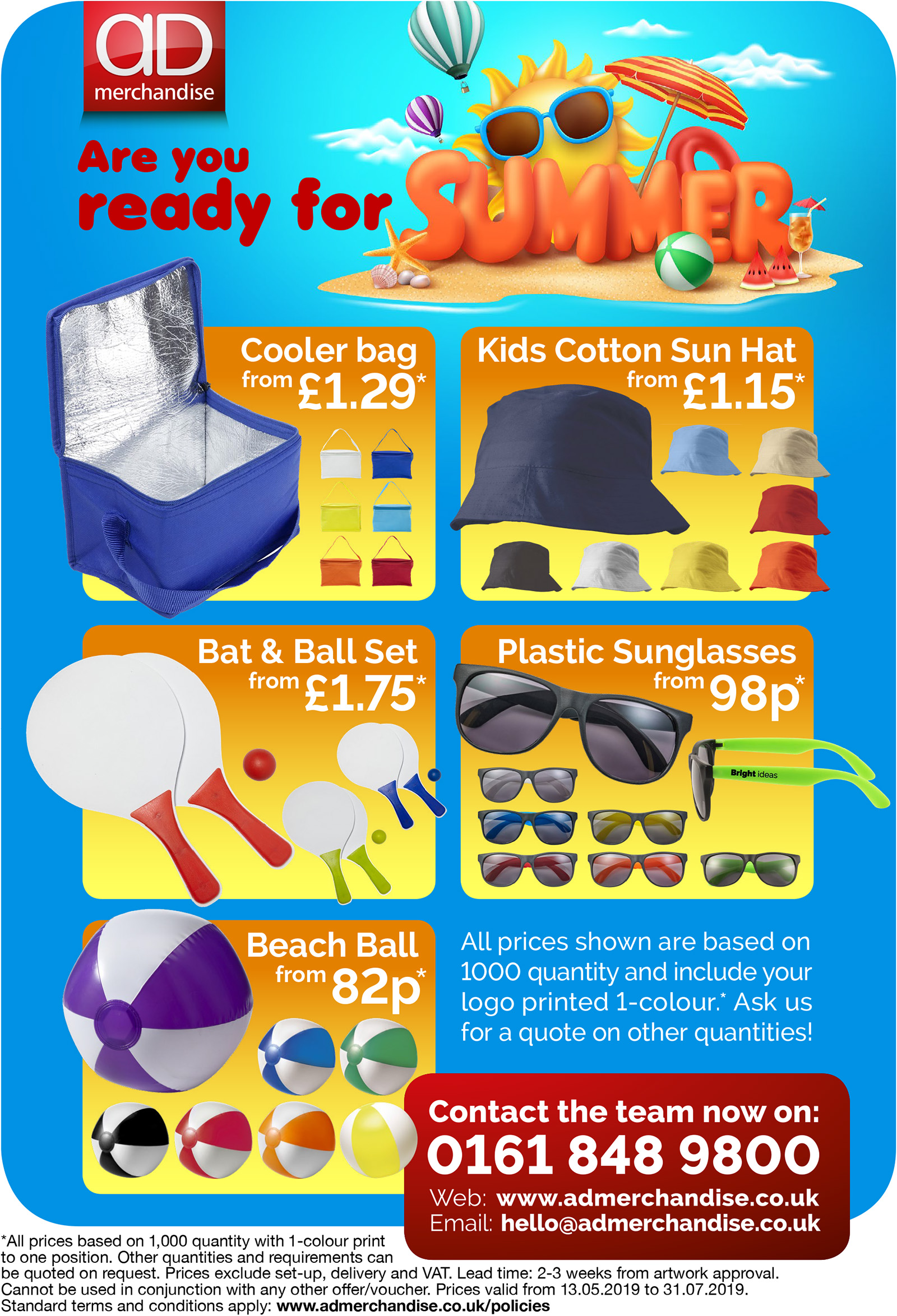 Blog
Read all about it! Check out what Team A.D. has to say.
Learn more
Our solutions
Discover the ways that we can make your brand stand out and connect with people.
Learn more
hide