AD Merchandise have successfully completed a partner buyout, giving Amo Singh full ownership of the promotional merchandise distributor based in Old Trafford, Manchester.
Having grown the business to a turnover of £3.5 million alongside co-founder David Moodie, the deal comes as part of a planned restructure to unlock the company's next chapter of growth.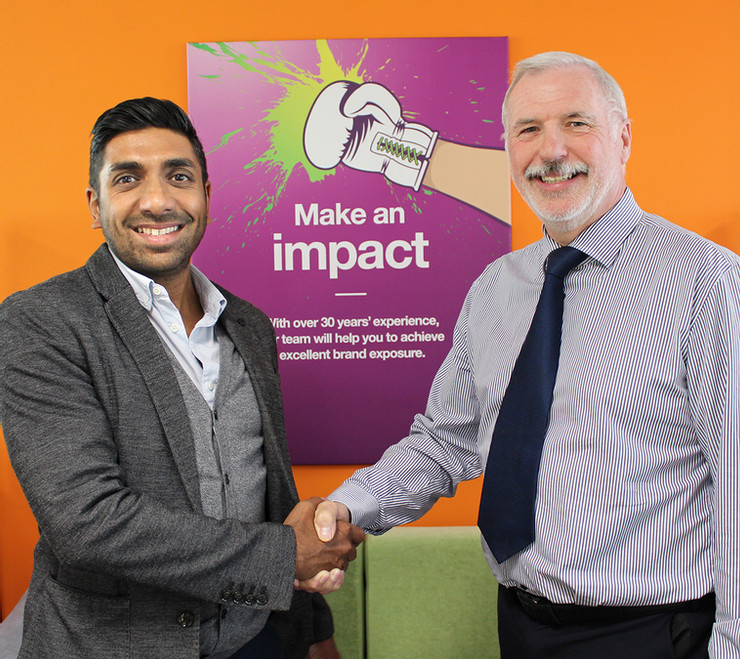 Amo and David established AD Merchandise in October 2009, bringing together decades' worth of experience and a passion to develop a profitable business with solid systems and processes and robust, ethical management.
Since then, the company has grown to 16 people, achieved ISO 9001 and 14001 certification, and become one of only a handful of UK companies with BPMA (British Promotional Merchandise Association) Charter Status. A planned exit for David was in the business plan from the outset, and the founders' commitment to upholding service, quality and environmental standards has enabled them to achieve this ahead of AD Merchandise's 10th anniversary.
"I'm thrilled at the completion of the deal and I know that Amo will continue to run the business to the high standards we set ourselves. I'm looking forward to being able to contribute in my new role as Chairman, and I wish Amo and the team all the success for the future." – David Moodie
AD Merchandise has experienced significant growth to date by working with stakeholders right through the supply chain as partners. Now, having taken full ownership of the company, Amo is excited about future prospects:
"Our standing within the industry, together with the quality of our customer base and our reputation amongst them, is excellent: my team and I can't wait to push on and make AD the best in our industry. We have plans to continue developing and empowering the team in a rewarding work environment, and this will be a catalyst for further success." – Amo Singh
"I grew up in Old Trafford, and in fact walked past the very building in which we are based on my way to school. For me, it seemed a natural decision to set up here when we established AD Merchandise nine years ago, and I'm proud to have built a business hub that contributes to so many in the place that shaped who I am today."
"By creating more jobs in the area and working closely with local suppliers, colleges and charities, I hope that we are able to maintain the high standard for which we are renowned and make a positive impact – not just in Old Trafford, but nationwide."
As AD Merchandise eyes UK-wide growth, the company is actively looking to grow the sales, operations and procurement team over the coming months. For more information about the company, visit www.admerchandise.co.ukor email amo@admerchandise.co.uk
Blog
Read all about it! Check out what Team A.D. has to say.
Learn more
Our solutions
Discover the ways that we can make your brand stand out and connect with people.
Learn more
hide