With a lower carbon footprint, shorter production lead time and smaller minimum order quantities, European manufacturers are increasingly coming out on top when compared to those from other parts of the World.

Years ago, sourcing products from the Far East made sense from a pricing perspective. But now, rising material and labour costs have meant it's not as cost-effective as it once was.
We've worked hard to establish a robust supply chain with factories situated all over the world for a range of different product categories. Not only does this mean that we can provide the best products at an attractive price but buying from Europe is also more environmentally friendly.
So, if you're looking for the perfect bespoke branded products to promote your business, take a look at some of our most popular items for your next campaign…
Drinkware
Increased awareness of wellbeing and single-use plastic has led many consumers to search for alternative materials. With drinkware being one of the fastest-growing product groups, this is an ideal vehicle for your brand.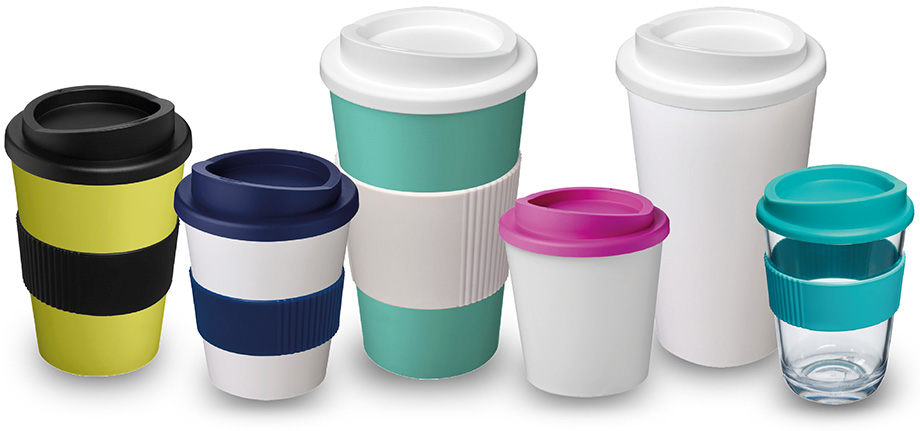 And now, you can ensure that your business stands out from the competition with a mug, cup or bottle that is customised using high-quality branding methods, colour coating and etching processes.
Umbrellas
Famous for its all-year round rain, it's no surprise that the UK has a strong heritage of manufacturing umbrellas. And, we've powered through the weather to find a selection of factories that adhere to the highest levels of environmental compliance.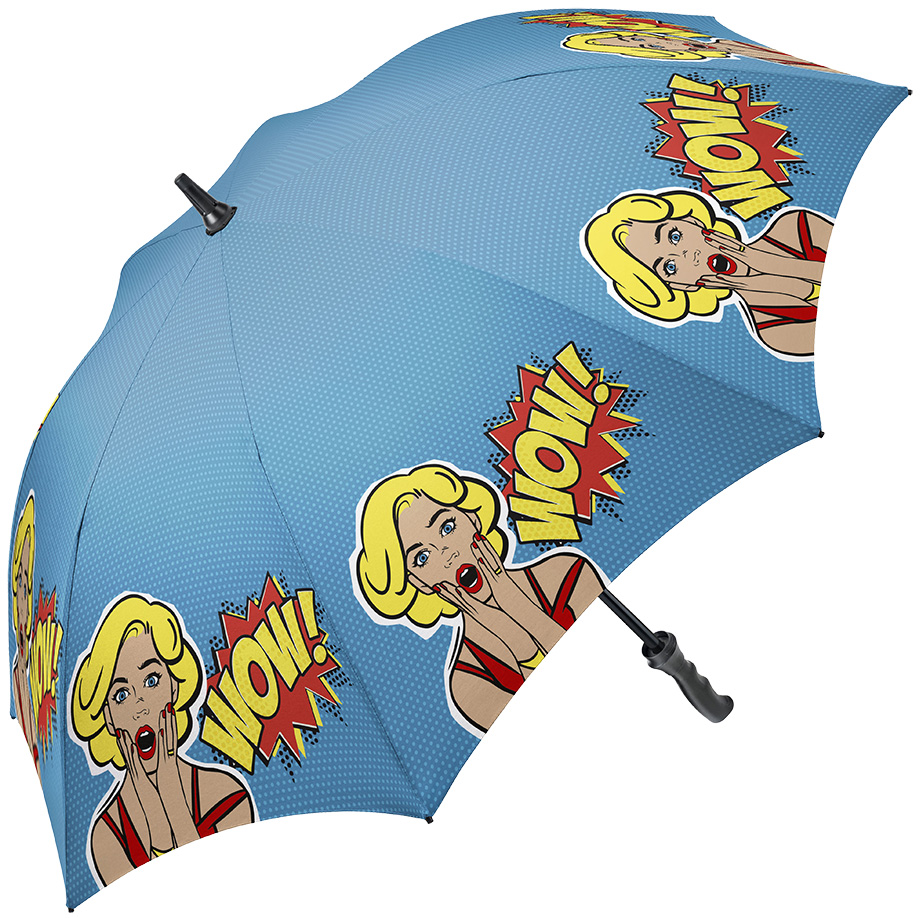 The umbrella was first invented in 1852 but, today, the work and skill demonstrated when manufacturing the canopy is still highly sought after. Vibrant full-colour printing and Pantone matching are now achievable, even in low quantities.
Stationery
It can't be denied that the best plastic pens hail from Germany, Spain and Switzerland. Created in factories with high environmental standards, they're proven to outlast Chinese imports – in turn, creating a more sustainable environment.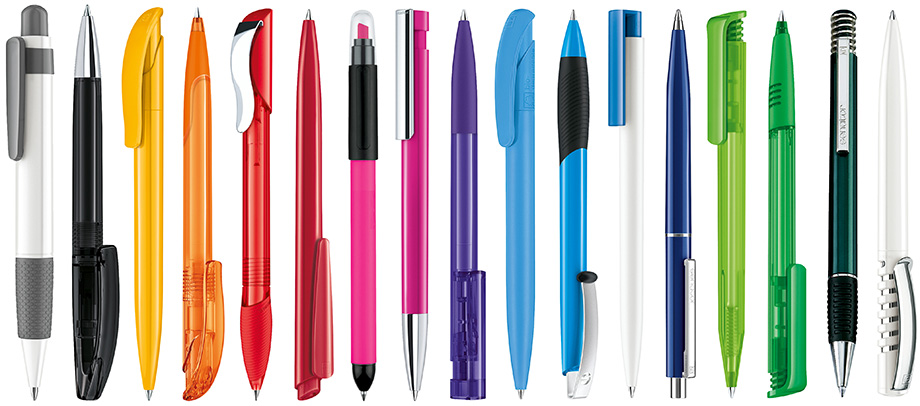 But it's likely you'll need a fancy new pad to go with your pen. And we've got just the thing. From sticky notes to hardback notebooks, we work alongside a number of custom notebook producers to offer you sophisticated branded merchandise.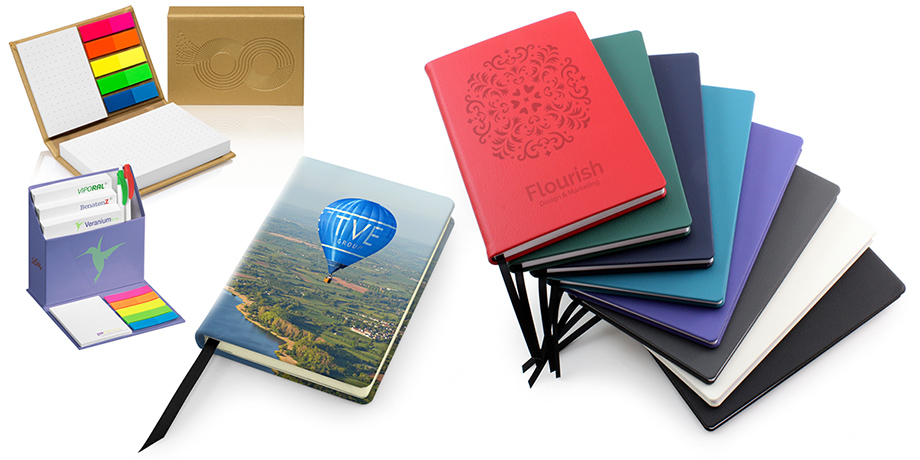 Textiles
Digital printing is constantly evolving, and as a result the textiles industry has flourished. Towels, clothing, accessories and floor mats – the range of products is never-ending, and the eye-catching patterns will get everyone talking for the right reason.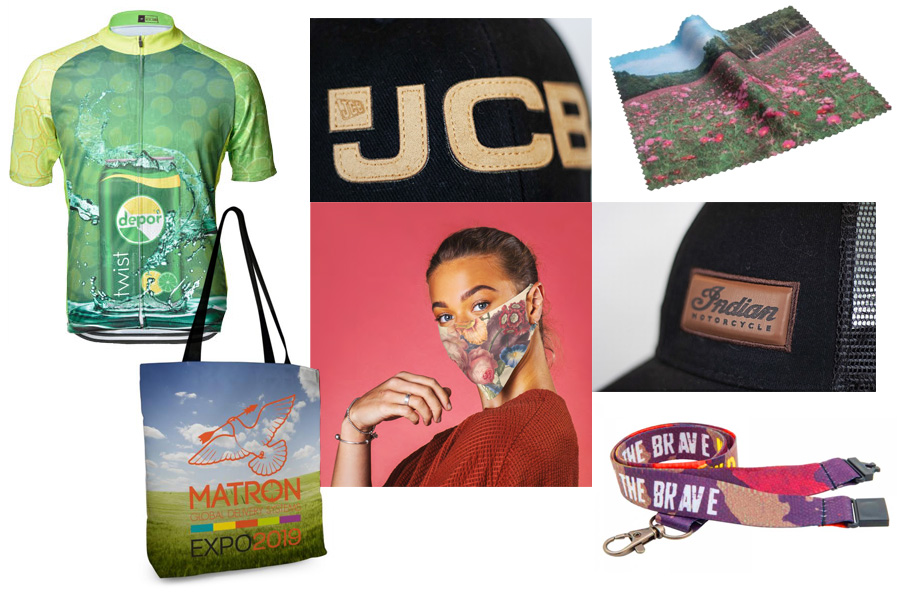 But, the evolution of digital printing hasn't just had an effect on the type of products available – but also how they're made. From recycled goods to ocean plastic, customers can get the items they want whilst promoting environmental sustainability.
Low cost and luxury items
Leather and PU remain two of the most popular materials for creating tailored goods that give your brand an executive feel. But if you're wondering how your business can get exposure without spending a fortune, there are some fantastic low-cost yet impactful bespoke products available.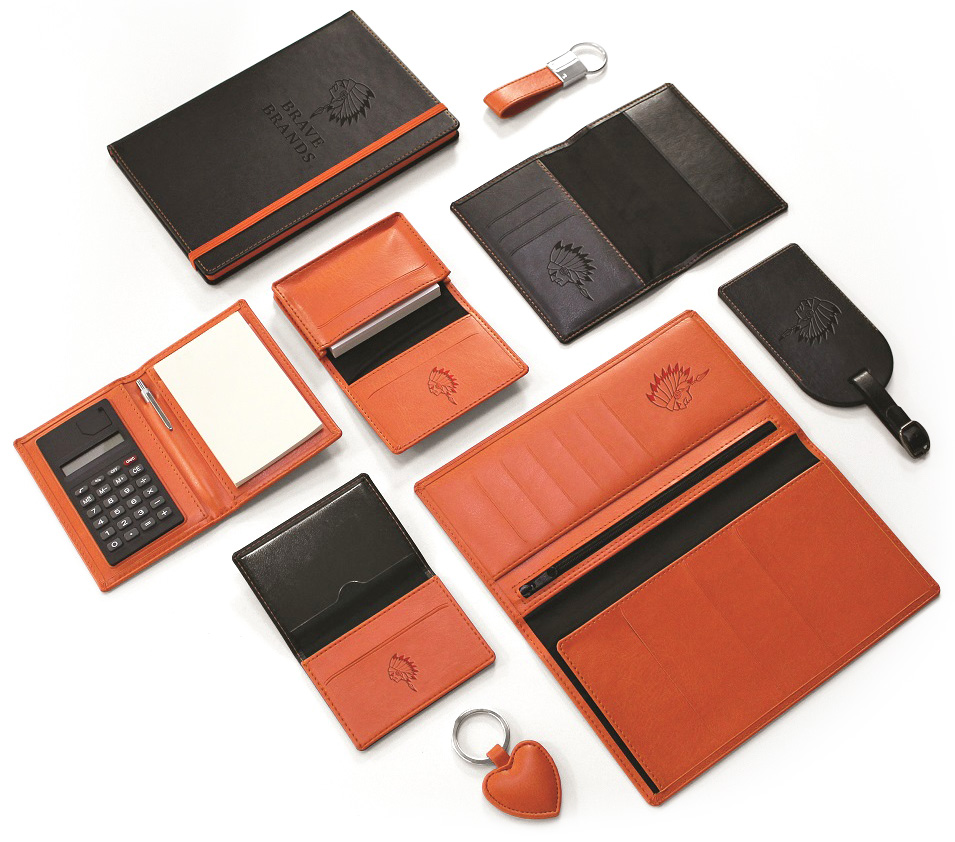 From non-woven bags, stickers and name badges to air fresheners, card games and ice cube trays, it's never been easier to invest in inexpensive products for your business.
Sourcing items from Europe brings with it a number of benefits. Not to mention the fact that you'll receive your products in no time…
Want to get your brand message and name out there with merchandise, no matter what your budget may be?
Get in touch with your dedicated Account Manager on 0161 848 9800 or visit our website today.
Blog
Read all about it! Check out what Team A.D. has to say.
Learn more
Our solutions
Discover the ways that we can make your brand stand out and connect with people.
Learn more
hide