At A.D., we're all about delivering eco-friendly products that make life effortless and enjoyable while supporting the environment. 
Sustainability is about meeting current requirements without compromising future generations' ability to meet their own needs. This means reducing waste, energy usage, and ethical sourcing of materials. 
You can positively impact the planet by choosing sustainable products and contributing to a cleaner, greener future. 
Check out our selection of sustainable summer products for keeping drinks cool, food safe, and music flowing whilst reducing your environmental impact this season.
Let's dive into our selection of sustainable showstoppers!
VINGA RPET Sortino Cooler Bag
The VINGA RPET Sortino Cooler Bag is an ideal accessory for outdoor enthusiasts who enjoy snacking and sipping in the sun. 
With its pleasing aesthetics, it's perfect for days out, beach trips, and summer picnics! 
It's compact in size, making it easier to carry around, and is made from 50% recycled polyester. This means drinks can be chilled with peace of mind, knowing it's making a positive impact on the environment.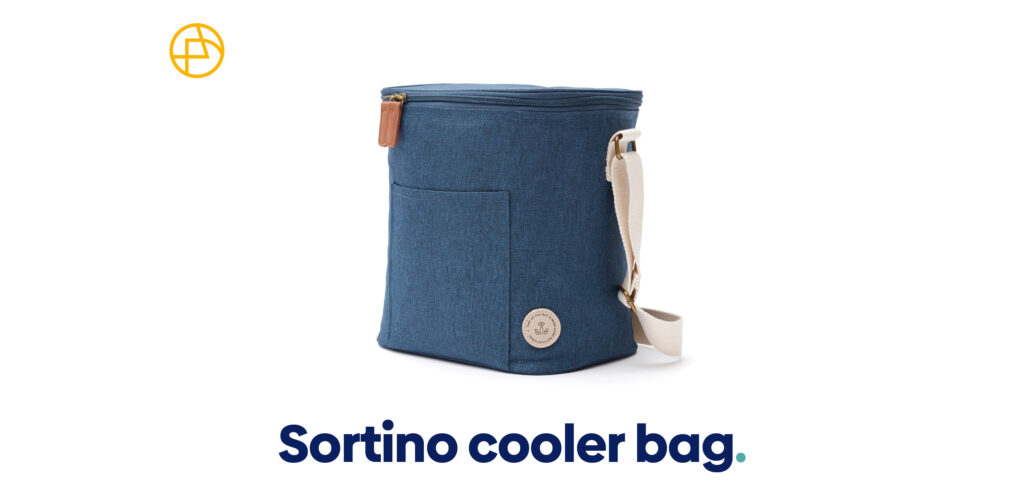 RCS recycled plastic and bamboo 3W wireless speaker
Our RCS recycled plastic and bamboo 3W wireless speaker is the perfect addition to any summer party. 
With 100% sustainable bamboo casing, this super-stylish speaker would look stunning in any minimalist workspace with a zen aesthetic. 
It has a 3-hour playing time, an impressive connection range of up to 10 metres and a built-in mic – perfect for hands-free calls!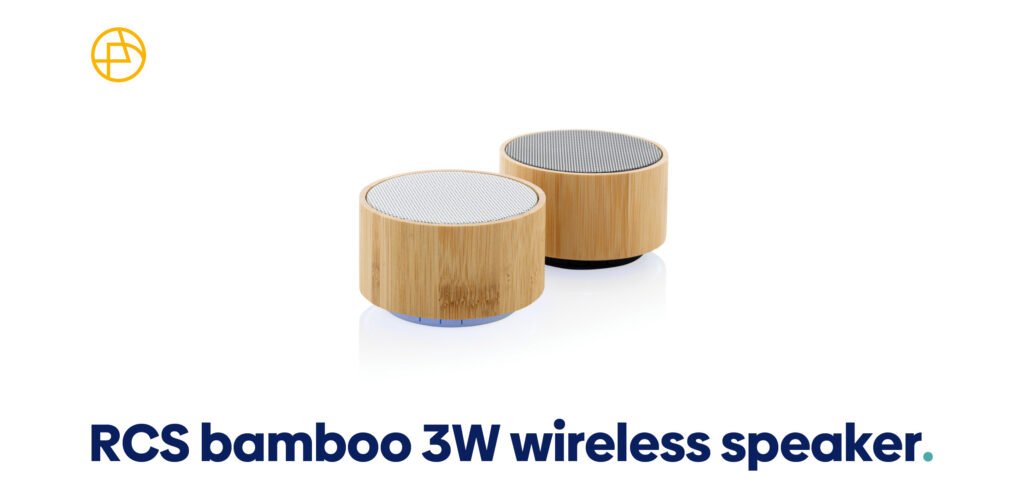 Impact AWARE™ RPET picnic blanket
The Impact AWARE™ RPET picnic blanket isn't your average picnic blanket; it's the swiss army knife of picnic gear!
With a water-repellent coating, the blanket provides protection against cold and damp ground, making it perfect for those chilly nights around the campfire. And if that's not enough to impress you, the AWARE™ tracer ensures that each blanket is made from genuine recycled materials and uses less water during production, saving 16 litres of water in the process. 
Plus, we donate 2% of the proceeds to Water.org, so you can feel good about your purchase!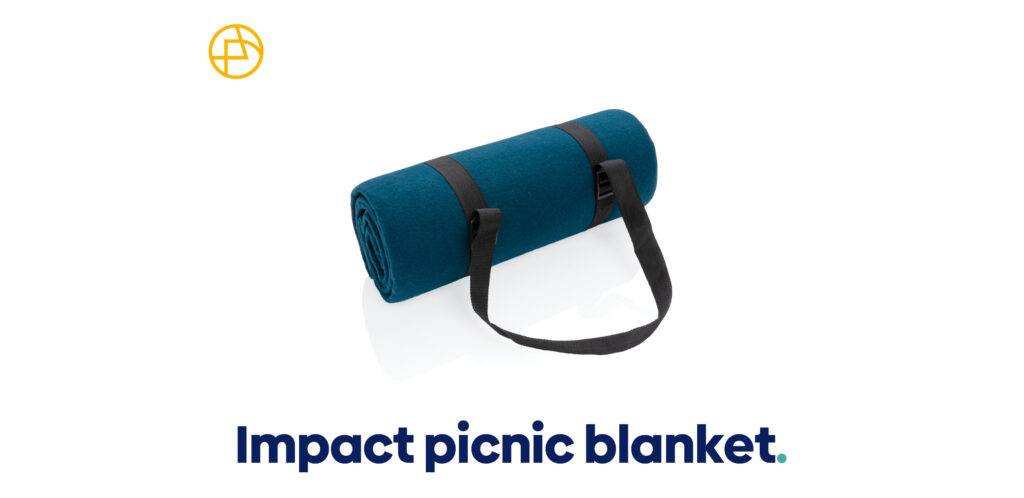 Avira Avior RCS Re-steel bottle
The Avira Avior RCS Re-steel bottle is a total game-changer. 
It's made of RCS-certified recycled materials, keeping cold drinks chilled for up to 20 hours and hot beverages warm for up to 10 hours.
From long commutes to post-work gym sessions, the Avior is the perfect hydration companion. 
Available in a range of stunning colours, it also comes in FSC®-certified kraft packaging that can be repurposed into a phone holder, pencil holder or flower pot!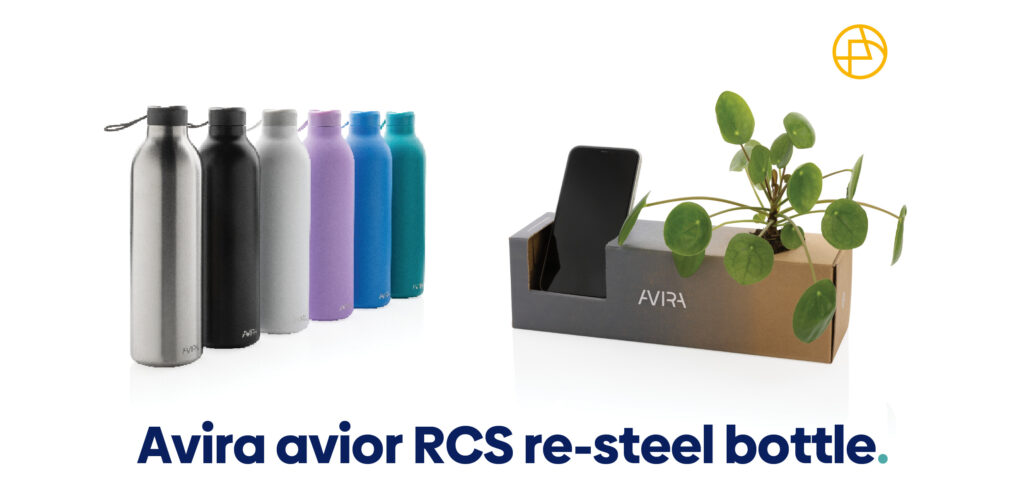 RCS recycled plastic & bamboo TWS earbuds
Our RCS recycled plastic & bamboo TWS earbuds are perfect for those who want to tune out and get focused, whether they're at work, in the gym or on the commute.  
These are not ordinary earbuds, they're the future of headphones! With a 40 mAh battery that fully recharges within an hour, it's easier to rock out for up to 5 hours, as well as having incredible sound quality.
And the best part? They're made of recycled materials, so users can blast all kinds of content knowing it's having a positive impact on the journey to becoming more sustainable!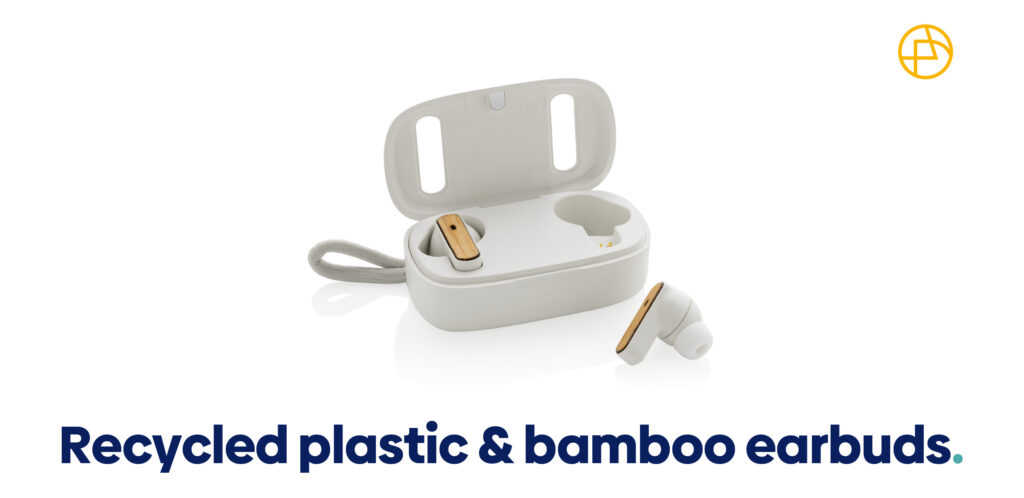 VINGA Daya GRS RPET picnic blanket
When hot sunny days become chilly summer nights, this VINGA Daya blanket will become the perfect accessory for outdoor lovers!
Great for those who are committed to reducing their carbon footprint, this smart picnic blanket is made with GRS-certified RPET and recycled materials. It also has a water-repellent PEVA back, so there will be no tears over unexpected spills!
The clever construction makes it easy to fold up and take on outdoor adventures. With cotton canvas and faux leather details, this blanket is as stylish as it is sustainable, so picnics can be enjoyed guilt-free!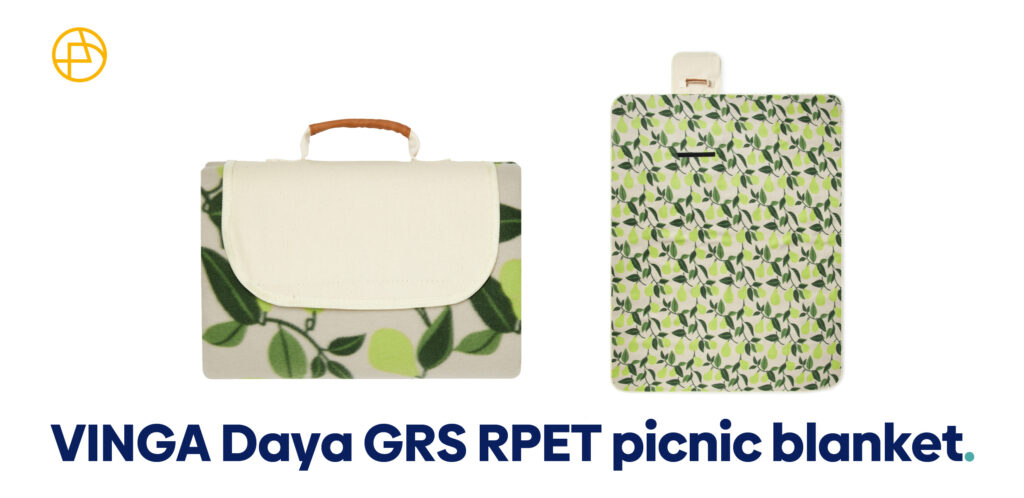 Vinga Lounge chair towel
Beach buddies and poolside loungers can say goodbye to slipping and sliding towels and hello to the ultimate relaxation accessory. 
The Vinga Lounge Chair Towel has a lounge chair pocket at one end that simply slides over a chair to keep towels nice and secure all day long. 
Feel good knowing that our towels are made with 100% organically grown cotton in India, making them an eco-friendly choice. 
So don't let a flimsy towel ruin chill time – upgrade to the Vinga Lounge Chair Towel and bask in luxury (and sustainability!).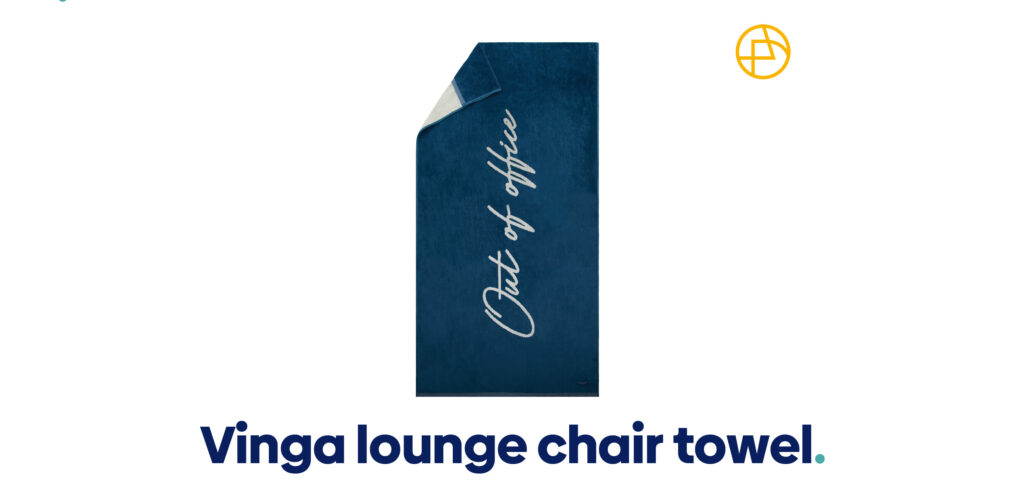 Summer look!
Looking for a perfect summer look? 
Check out these four eco-friendly summer-themed products! 
First up is our comfortable unisex t-shirt, made with 100% cotton that's 50% recycled and 50% organic. It's perfect for year-round wear and comes with a unique QR label that gives you access to a digital passport, confirming the product's sustainability credentials! Plus, 2% of the proceeds from each shirt sold are donated to Water.org. 
Grab a pair of GRS recycled PP plastic sunglasses this summer, with colourful frames that are made from 100% recycled material and smokey acrylic lenses that provide UV 400 and CAT 3 protection, the perfect solution for sensitive eyes on sunny days! 
Planning a big hike or a relaxed picnic? The Tierra cooler backpack is the perfect companion. With enough room to hold up to 12 cans or 3 wine bottles, you'll never be without a cold beverage. It also has convenient zippered front pockets for keys and other essentials.
Make sure to stay protected in the sun with our Eco Suncare SPF30 Stick for Face and Lips. Our push-up container is made of cardboard and is also completely compostable. It's perfect for the environmentally-conscious consumer who wants to look great while also making a positive impact on our environment!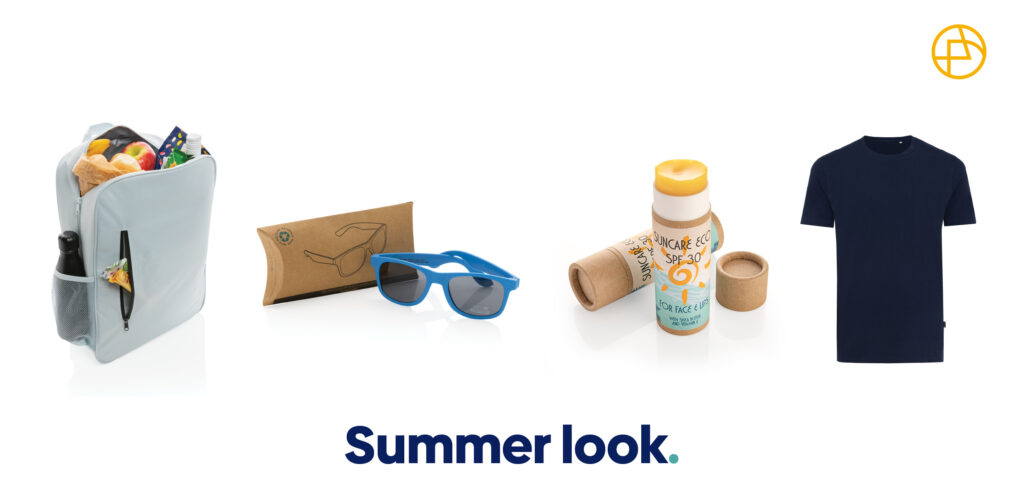 So there you have it, folks. Our awesome selection of sustainable summer-themed products. Get in contact today and get ready to make your summer a green one!
Blog
Read all about it! Check out what Team A.D. has to say.
Learn more
Our solutions
Discover the ways that we can make your brand stand out and connect with people.
Learn more
hide