We want our clients to be reassured and confident that their brand is always safe in our hands. We're always working in the best ways possible to make sure that we're taking responsibility for our work, as it's so important to us and equally as important to our clients.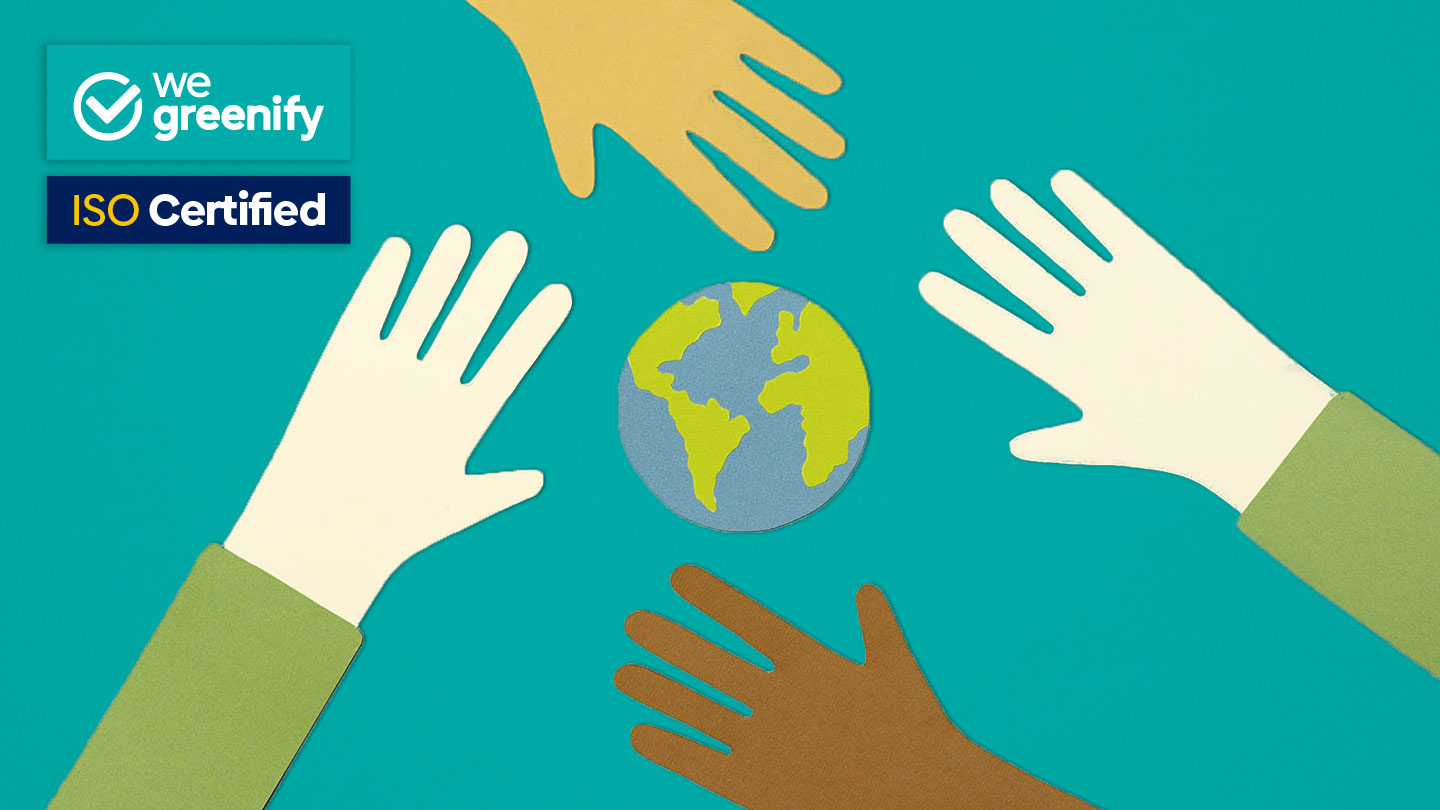 What is an ISO accreditation? 
The ISO (International Organization for Standardization) is an independent, international organisation that develops standards to ensure the quality, safety and efficiency of products, services and systems. 
We're proud to maintain international, industry-specific and employment accreditations; working in the best ways possible and taking real responsibility for our work.
We're proud to say we have been audited against and accredited for two ISO standards: 
ISO 9001: 2015

is the internationally recognised standard for Quality Management Systems. 

ISO 14001: 2015

is an internationally agreed standard that sets out the requirements for an Environmental Management System.
So, what is a Quality Management System?
(QMS).
Our ISO 9001 certification indicates to both our customers and stakeholders that we deliver high quality products on time and that we meet all industry regulations. 
What does our ISO 9001 mean to us? 
Well, it's crucial for our business – because making sure our clients are happy is what matters the most to us. The main aim is to ensure we meet the needs of our customers and stakeholders, which is achieved by building a framework to ensure consistent quality in the provision of goods and/or services.
A lot of time has gone into fine-tuning how we do things. Our robust and reliable approach is tried, tested and tried and tested some more. We call it The Super Seven.
An ISO 9001 certification also ensures that our business has all of the necessary tools, resources and equipment for effectively producing our products and services. 
And, what does it mean to our clients?
Firstly, it shows to our clients that we are working to standards and procedures that will provide them with a high standard of customer service. Having an ISO certificate ensures that our solutions are up to the correct quality standards for our clients. 
Working with an ISO 9001 certified company like us provides many advantages:
Robust operational processes across all business departments

Improves communications

Ensures quality products and service

Reliable production scheduling and delivery

Standards maintained by annual assessments and internal auditing schedule
What is an Environmental Management System (EMS)?
An EMS helps organisations identify, manage, monitor and control their environmental issues in a "holistic" manner. 
What does our ISO 14001 mean to us? 
We recognise we talk about our environmental impact a lot, it's because we care a lot!
Taking care of our environment and reducing our environmental footprint is so important to us – that's why we also Greenify.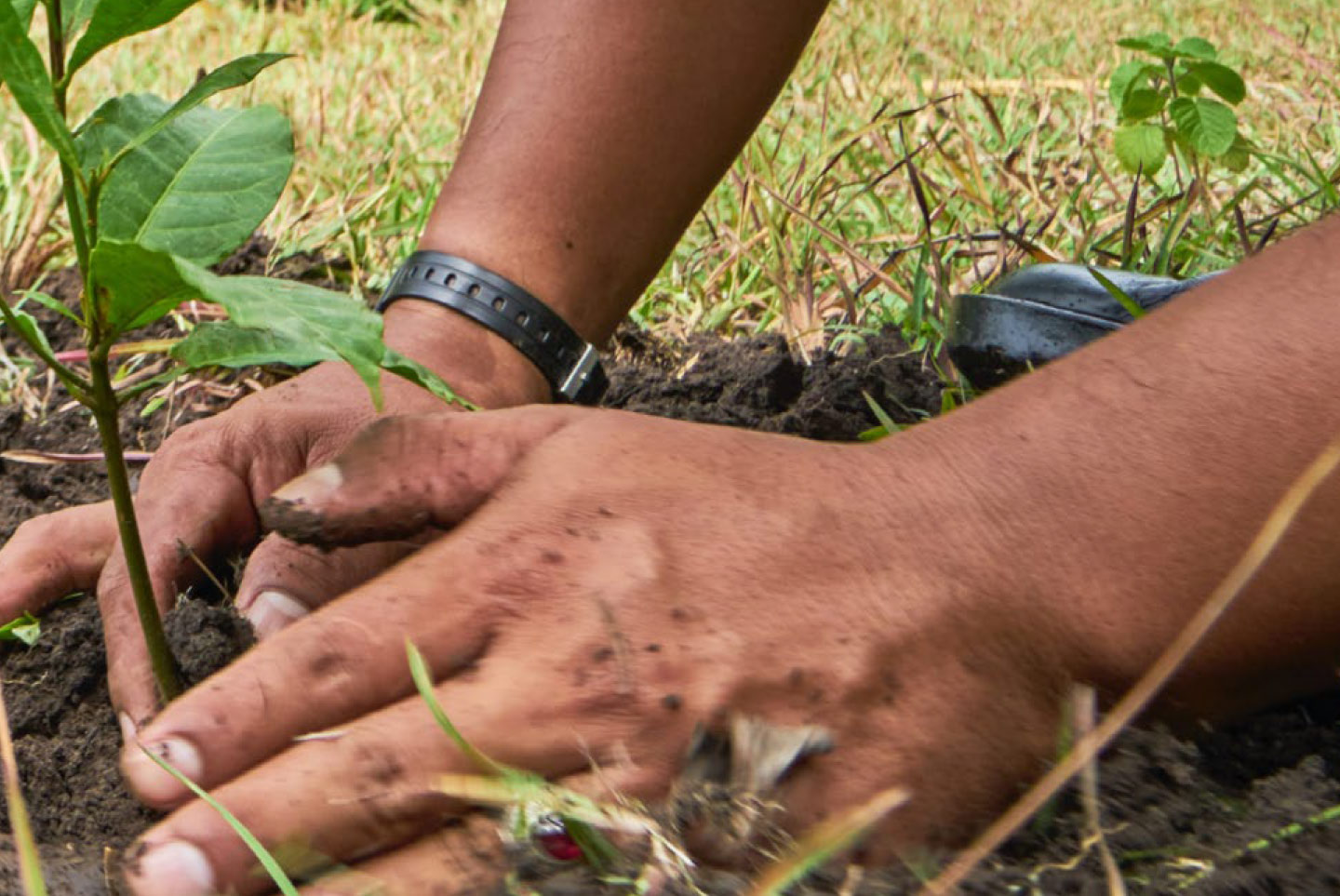 Our ISO 14001 accreditation ensures we have an environmental policy in place, and are planning accordingly to meet and exceed these standards by monitoring and measuring our resources.
But, we also recognise that preventing companies from causing negative impacts on the environment is one of the most important challenges facing businesses today. We're pleased to see that more people and businesses are finding new ways to show how they genuinely care for their environment too. 
We've found that by engaging our employees in a group effort to reduce our environmental footprint has also brought our team closer together, and increased employee focus and retention.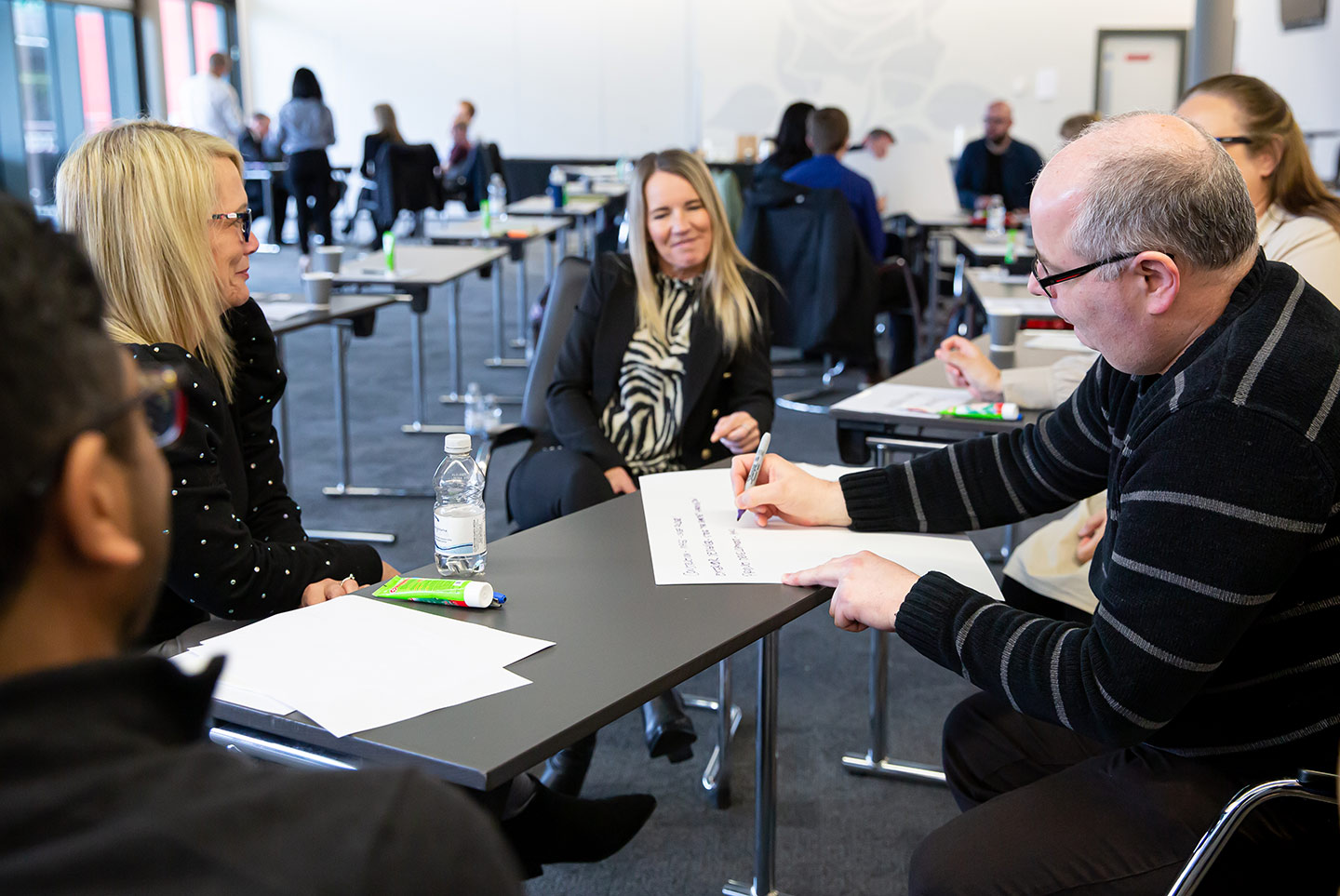 Obtaining and maintaining ISO 14001 is difficult – it's a genuine, audited standard that's regularly reviewed to ensure it meets the highest levels of compliance.
Go Team A.D.!
And, what does our ISO 14001 mean to our clients?
There are huge benefits of implementing an EMS for our clients (four are listed below). One of the biggest is the recognition that comes with being among those businesses that care enough to reduce their environmental footprint. It's brought better relationships with our clients, the public and our community.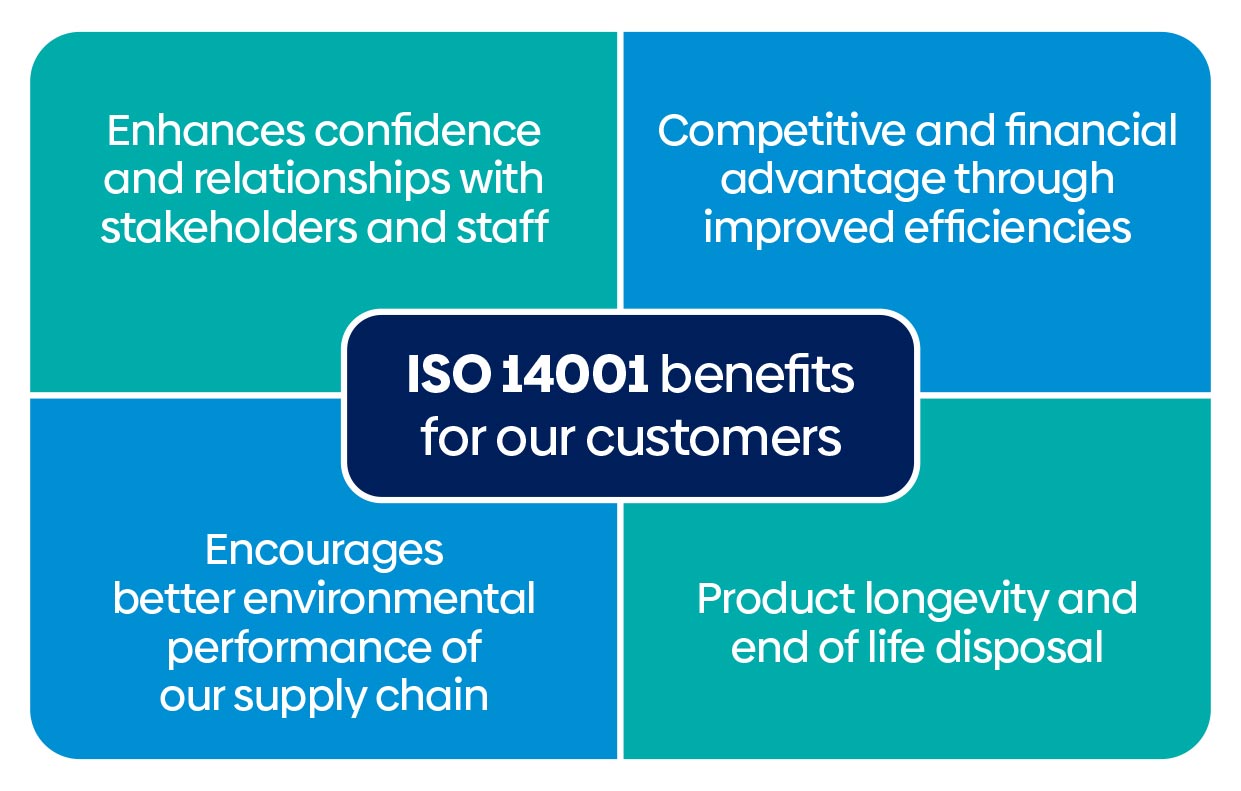 We're all very proud of our ISO accreditations, they're a reminder of how far we have come as a team, and another way of showing our clients that we have proved our solutions, services and processes are world-class in their quality, safety and efficiency. 
There are many more accreditations that we are very proud of! You can find out more about them here.
Blog
Read all about it! Check out what Team A.D. has to say.
Learn more
Our solutions
Discover the ways that we can make your brand stand out and connect with people.
Learn more
hide