We sat down for another coffee, this time with our Mark, who has recently passed his Apprenticeship!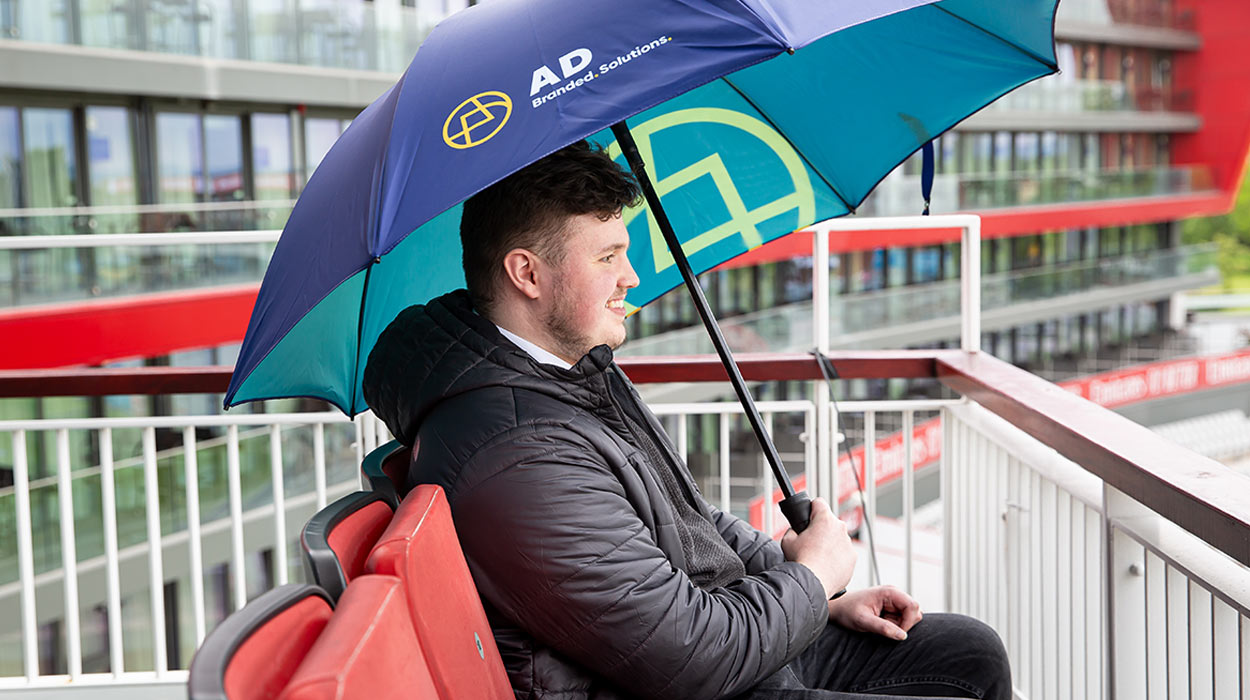 Mark talks about the advice he received from our team during his apprenticeship. He likes to focus on results, and says how rewarding it is to improve and develop with the support of the team. 
Mark has achieved some incredible results whilst working at A.D., and we are so proud of everything he has accomplished so far within the company. We can't wait to see his continued success.
Here's what we talked about…
Firstly, massive congratulations! What did you find most interesting during your apprenticeship? 
Seeing some of the larger projects from a distance. Watching the sales team work with some of the big global brands is really interesting. The small details that go into a fulfilment order and the paths they follow to create the end product make it really interesting to watch from the outside and learn what goes into a project.
So, is that what you enjoy most about your role? 
Learning from others, also I'd say development and being introduced to new things too. My role is perfect for measuring development as similar scenarios pop up each day. It enables you to perform new tasks, which is always good.
What skills would you say you have developed the most? 
Personal skills and speaking to people on a business level. Being professional and applying it to my role. The contrast on how to act socially and professionally is the biggest skill I have picked up on.
Yes, very important – so what's your passion outside of work then?
I have a few, particularly football. I have been going to Manchester City football matches since I was 7, so it has become a lot more of a routine rather than just a hobby. Boxing is probably my number one sport; it is great to train as well as watch the fights. I also enjoyed watching Netflix series a lot more when Covid-19 hit!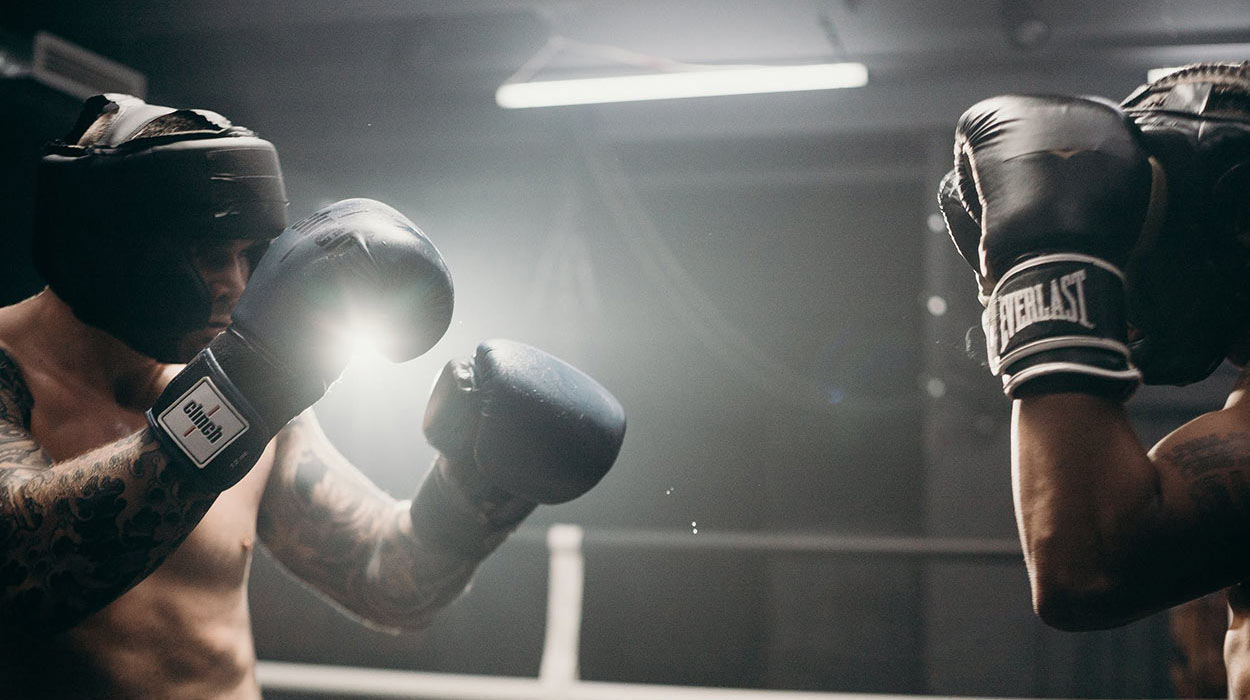 Haha, you're not the only one! If you had an extra week's holiday each year, what would you do? Netflix?
No! Now that the world is opening up a bit more, I would like to go to different countries; the USA, Dubai and Australia are places I would like to go to in the near future.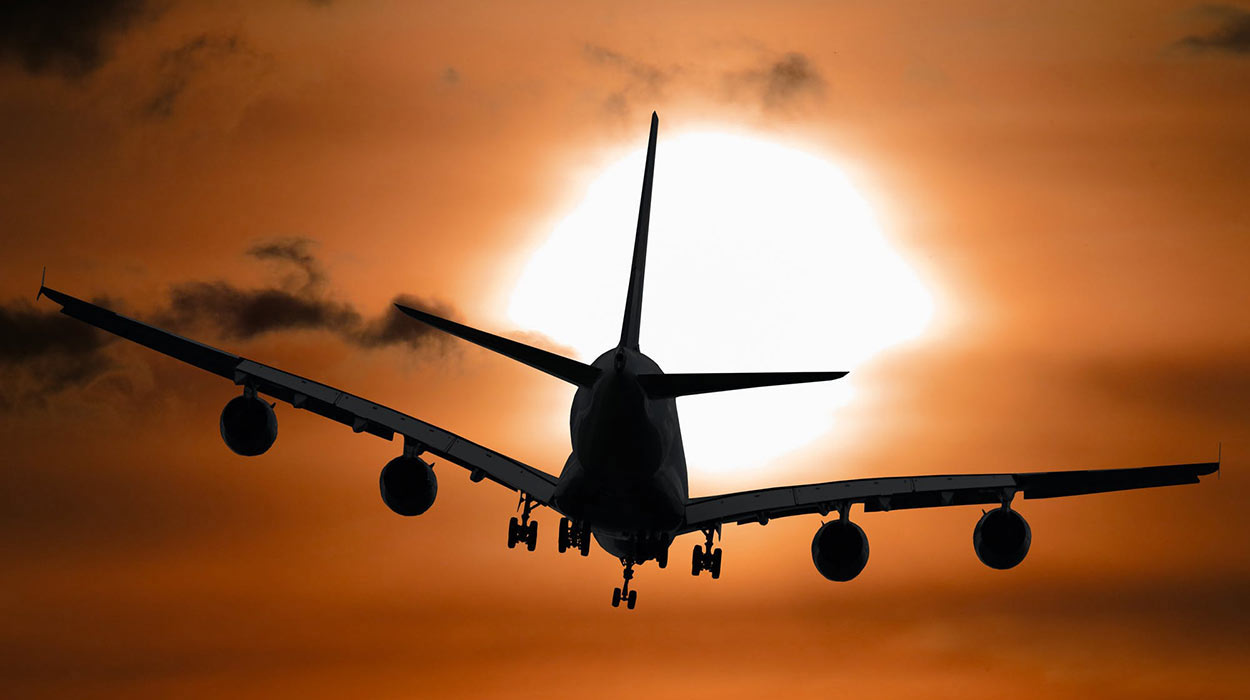 Don't leave us yet though, Mark. Our clients need you! How would you say you deliver the most value to them?
By giving 100%. If you give 100%, I think the client can feed off that energy, and that is when you get the best value!
That's excellent advice! Did you get any stand-out, helpful advice during your apprenticeship? 
Yes, everyone here has given me really good advice. Amo gave me advice about giving 100% when I first joined. He said, 'do everything you do at 100%', whether it is a simple or complex job. If you put 50% into something, you won't enjoy it. That's the best advice I've ever been given! It really helps with having 100% focus and helps you enjoy your role a lot more.
June gives me great advice, too. The one which sticks the most is 'before explaining the problem, always have a solution. That way, you are working more efficiently and in a positive working mindset.' 
Kiran also really helped me with structuring my workload when I first started working with orders. She helped with the discipline of keeping on top of all of your work and the most efficient way to do so. Her experience really helped me pick up on certain things and analyse when things weren't going 100% smoothly. 
Adam has been a great help also. As someone who passed the apprenticeship scheme before me, he helped with bits of advice here and there. He also helped delegate certain bits of work to me, which he might have done when he was an apprentice and thought it was good for me to take on. 
Everyone has helped me with personal skills, which has been the biggest development. School was very 'tribal' in the sense that you had your set friends and didn't really branch out, so to be in an environment now that deals with people on a professional level, it is really nice to look back at that development.
Team A.D. are awesome, aren't they? Do you have a business bestie?
Everyone! They all help and support each other every day.
What makes a great team for you?
Communication is the main one, there is a lot of depth to go into, but a team is nothing if they don't communicate. Morale too. High morale can bring a positive energy to others. A collective goal is also key. If you all focus on one goal, it is easy to delegate work, create a good environment, and achieve great things.
A Planet-Positive team too! What do you think is the best part of that?
The best thing is education. Admittedly, I wasn't someone who thought a lot about it. After learning about it and the impact it is having, and the easy steps we can take, it puts into perspective how realistic it can be.
Let's talk a little bit more about your apprenticeship, shall we? How did you find the transition from education to working life?
Very different, admittedly, but in a good way! The way I apply myself in work compared to education is the main difference. I look at it positively rather than as a chore. Days go a lot faster now!
What advice would you give to anyone considering an apprenticeship? 
I would 100% recommend it as long as you don't rush into it. Coming from school, many of us jumped straight into finding an apprenticeship due to the pressure of not having an education or job. When you have your interview, speak to the company and analyse in your head whether you will be happy. There were a couple I turned away before this one due to my gut telling me that I wouldn't like the role/environment. You will feel nervous going to any job interview, so it is important to know the balance between general nerves and knowing that it isn't the correct fit for you.
Was it demanding having to work full time and gain qualifications at the same time? 
It was tough because I enjoy the work side of my job. Admittedly I don't enjoy the theory side, which came with the qualification. 
What would you say helped you to juggle both? 
The best advice to keep both is (if you can). Stay an hour late or come in a bit earlier to do the theory stuff. Being in the office provides that working environment. At home, it is more distracting.
Right Mark, are you ready for some quickfire questions?
Yes!
Okay, what motivates you?
Results – it feels rewarding when you improve an area which was once a target.
Countryside or city?
City 100% – so many more activities to do.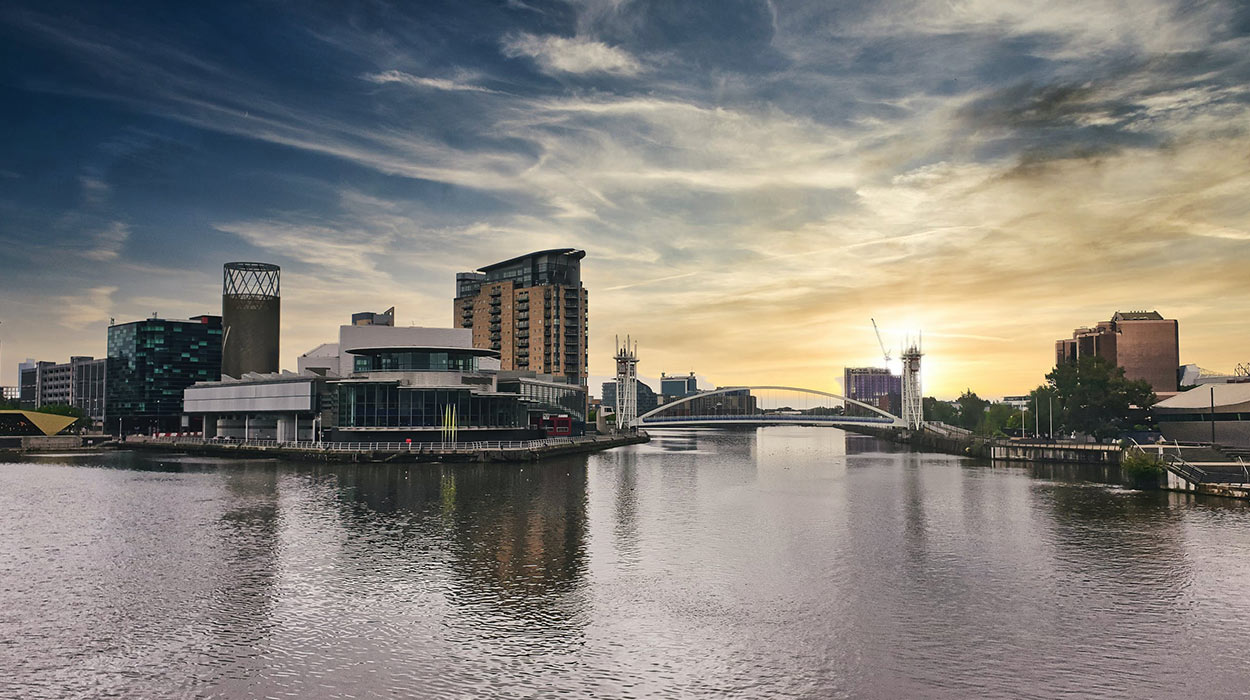 Are you a crammer or a planner?
A planner. It helps me break things down and keep on top of my workload.
What's your favourite time of day?
Night time – I come back from the gym, unwind and watch Netflix.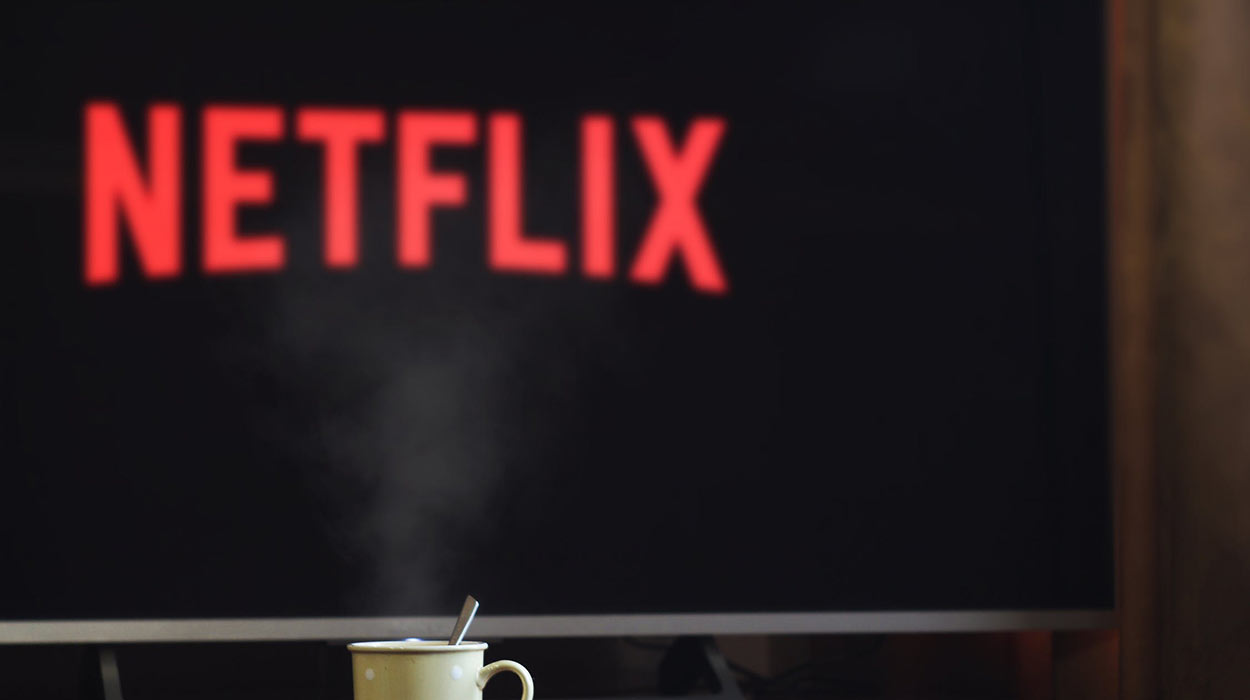 Netflix again, hey? What social channels do you use the most? Instagram, Facebook, Twitter or Linkedin?
Instagram and Twitter – both equally, Facebook just has a lot of old friends from school, which is nice to keep in touch with from time to time.
Where do you go to get inspired?
Anywhere – to be inspired at work, it is great when we have more people around. If I need motivation for training etc., I like to watch Youtube videos and take inspiration from others.
When do you feel most fulfilled?
When I hit a target, it feels really good. Sometimes you can get caught up in chasing something that you don't really take time to reflect. Hitting a target allows you to reflect and analyse.
Thanks, Mark! Final question – What's your favourite of the A.D. Brand values and why?
Never stop evolving. Just the team alone is a great example. Everyone crosses over, helps each other out and evolves themselves in different roles. The development of our re-brand is a great example as it was a big move to make coming out of a pandemic. It was a statement that A.D. wanted to improve and put the pandemic behind them and build onto greater heights from before the pandemic.
We loved chatting with you Mark and congratulations again for completing your apprenticeship!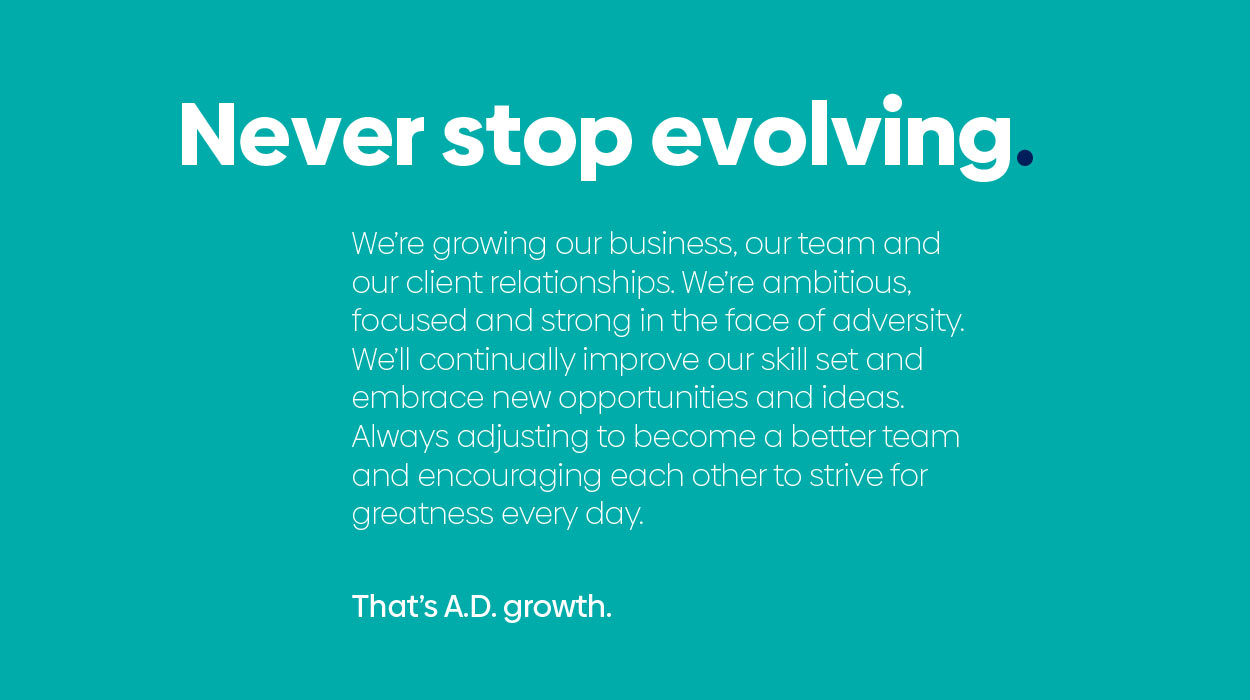 Would you like to work with Mark and the rest of our fantastic team?
Let's make something awesome together. Start a project.
Blog
Read all about it! Check out what Team A.D. has to say.
Learn more
Our solutions
Discover the ways that we can make your brand stand out and connect with people.
Learn more
hide