How to reduce reliance on single-use plastics…
Welcome to the empowering movement of Plastic-Free July, where sustainability takes centre stage and plastic takes a backseat!
As we dive in, we invite you to make positive changes for the sake of our planet. This July, let's challenge ourselves to reduce plastic consumption and embrace eco-friendly alternatives. From reusable items to innovative products designed with sustainability in mind, we're here to support your plastic-free efforts.
Let's create a cleaner, greener future for generations to come…
Batumi Glass Bottle
The Batumi Glass Bottle is your stylish and eco-friendly hydration companion! Crafted from high borosilicate glass, this leak-free double-wall bottle keeps your beverages at the perfect temperature whilst ensuring no messy spills. 
With a capacity of 400ml, it's ideal for staying hydrated throughout the day. The bamboo lid also features a convenient tea infuser for those who love a cup of herbal tea. 
It's an excellent product that will be universally appreciated, so stay refreshed and make a statement with the Batumi Glass Bottle!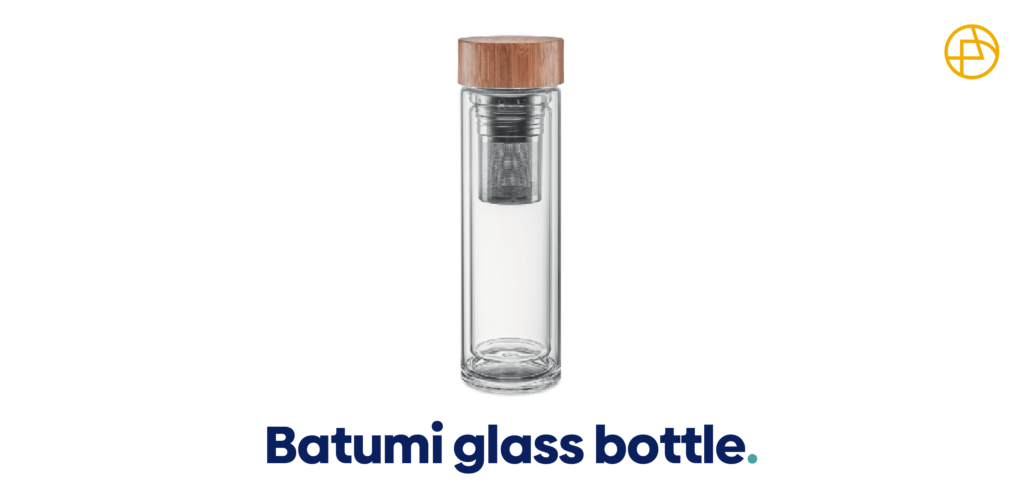 Sewn Notebooks
Our Sewn Notebooks are the must-have stationery staple for those who value productivity and sustainability. 
We reduce environmental impact with every page by replacing 15% of the cellulose pulp with plant-origin waste. Not only that, but the paper also boasts 40% post-consumer recycled cellulose, making it biodegradable and recyclable. 
And here's the icing on the cake: our production process utilises the by-products of kiwi, almonds, olives, hazelnuts, coffee, cherries, lavender, coconut, and cocoa. 
So let your creativity flow while being kind to our planet. Grab your Sewn Notebook today!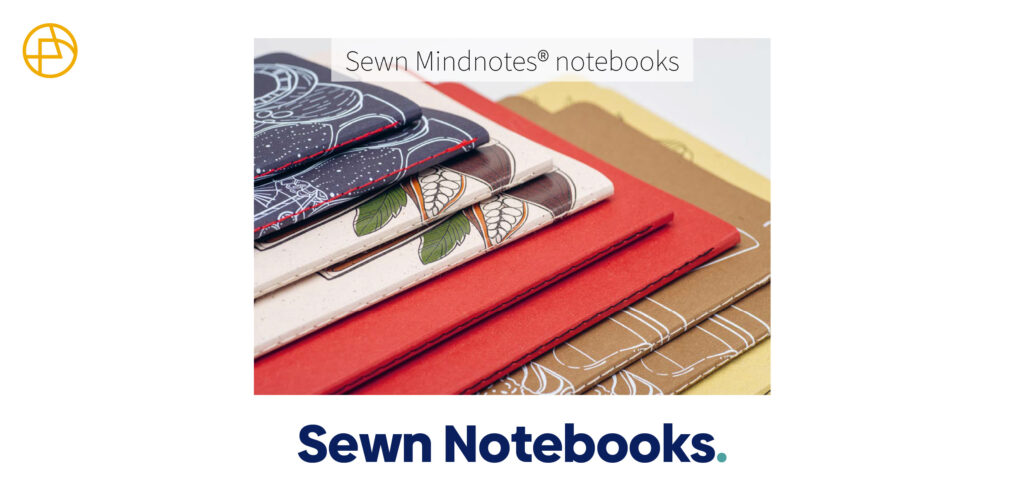 Bamboo 10W Wireless Charger
Attention tech-savvy trendsetters! Leave tangled wires in the past and change the future of charging with our Bamboo 10W Wireless Charger!
Crafted from sustainable bamboo, this sleek charger brings convenience and eco-consciousness to the palm of your hand. No more fussing with cables – simply place your device on the charger and let the magic happen. 
With a lightning-fast 10W charging capacity, you'll be charged up in no time. Plus, personalisation is a breeze with laser engraving, making it the ideal choice for anyone promoting their brand or message!
It's time to cut the cords and embrace wireless. Order yours today.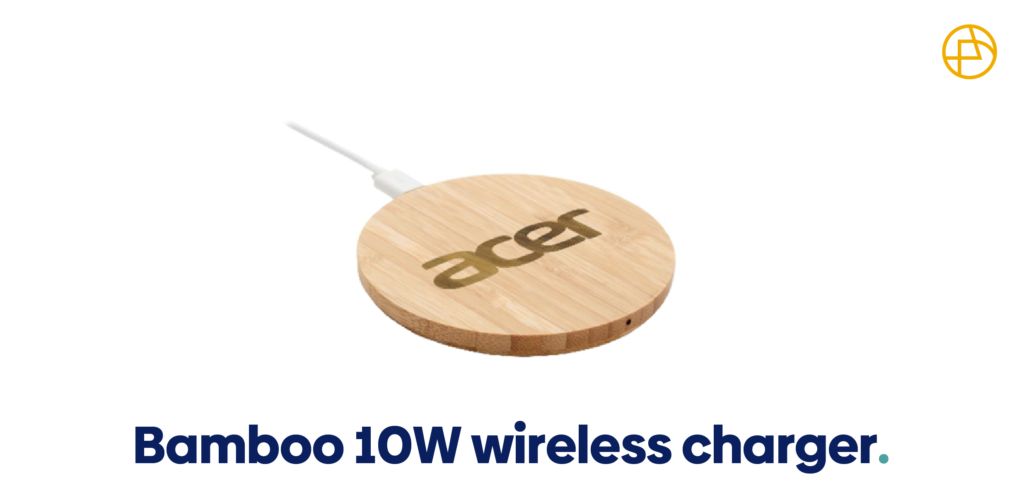 Roby glass Lunch Box with Bamboo Lid
Hungry for a lunch box that can handle your appetite? 
Then our Roby Glass Lunch Box is the perfect solution. With a generous capacity of 1000ml, this lunch box is a must-have for those who crave a hearty meal. 
The bamboo lid, equipped with silicone sealing, ensures your food stays fresh and secure. Plus, the elastic band closure keeps everything in place when you're on the move. 
The bamboo used in the lid is sustainably sourced and produced, aligning with our commitment to eco-friendly practices. And when it's time to clean up, simply pop the container in the dishwasher (without the lid) for easy maintenance. 
Make lunchtime on the go a satisfying experience with our Roby Glass Lunch Box. Bon appétit!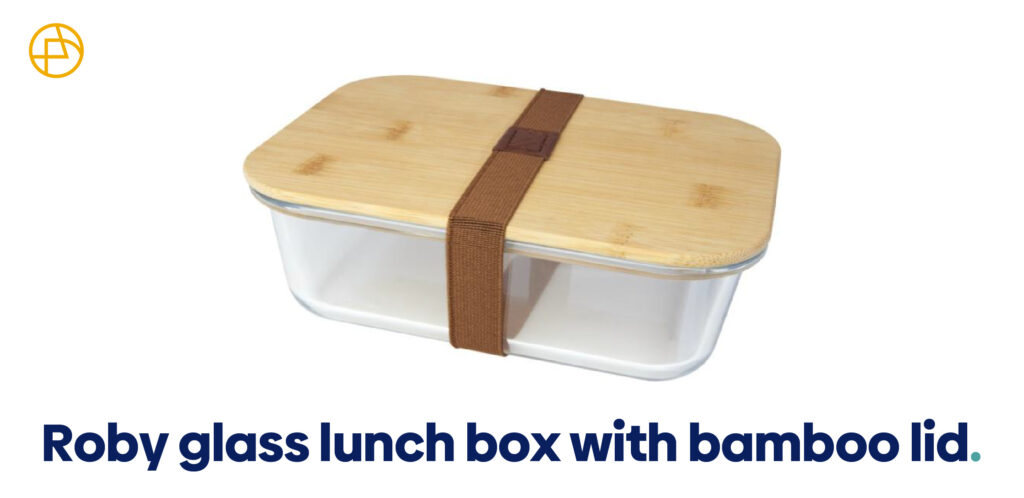 Orissa – Organic Cotton Tote
Our must-have Orissa Organic Cotton Tote is fashion-forward and planet-friendly. 
A spacious main compartment provides ample room for all your essentials. The 32cm long handles ensure comfort and easy carrying, making it a suitable companion on the go. 
Crafted from GOTS certified 140 g/m² organic cotton, this tote bag is beautiful as well as being OEKO-Tex certified, meaning all products are screened for hazardous chemicals and any other harmful substances, guaranteeing its safety and environmental friendliness. 
And it can be fully personalised, making it a fantastic promotional item or gift! Join the eco-chic movement today!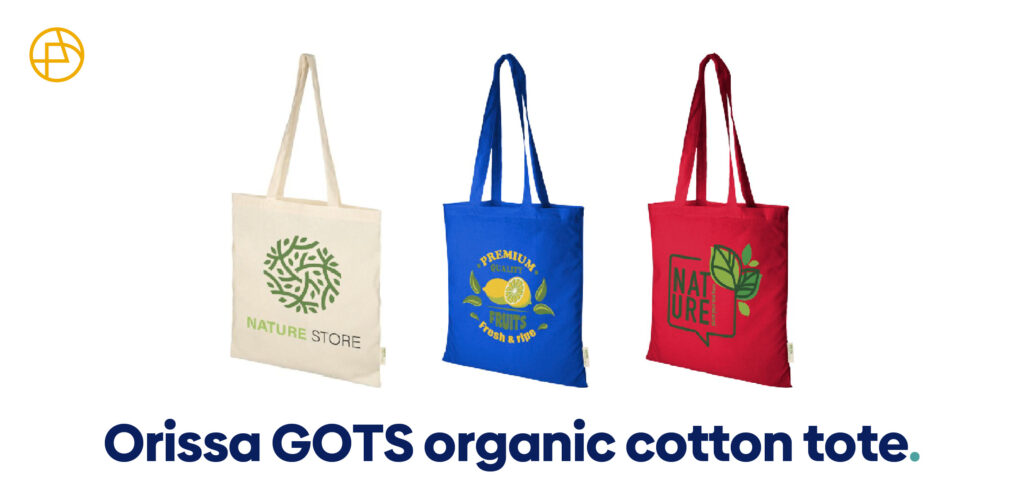 Laik Insulated Mug
Calling all coffee connoisseurs and tea enthusiasts! Meet your new best friend, the Laik Insulated Mug!
Designed for those who crave the perfect sip on the go, this 370ml thermal mug is a game-changer. Crafted from borosilicate glass, it combines strength, durability, and sustainability.
With its convenient push-on adjustment, the bamboo lid keeps your drink hot or cold while adding a natural elegance. The Laik Insulated Mug is an aesthetic stroke of genius, presented in an individual box with a trendy kraft design. 
Ideal for those commuting to work or exploring the great outdoors, the Laik Insulated Mug will elevate everyone's sipping experience.
Cheers to staying hydrated and refreshed!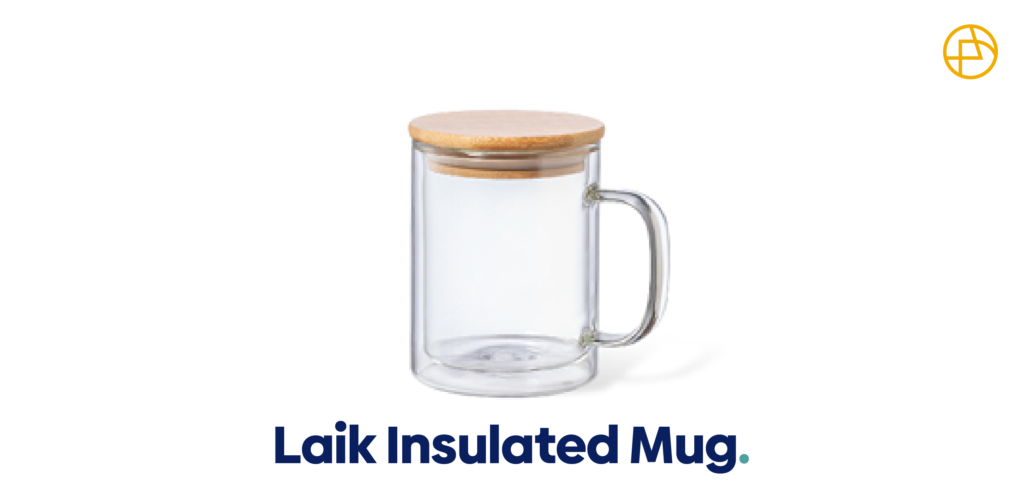 Travel Bag Accessories Set
A must-have accessory for jet-setters and adventure seekers! Prepare to embark on your next adventure with our Travel Bag Accessories Set. 
From a hair-taming comb to touch-up essentials, our set has it all. Unleash your inner beauty guru with lip gloss, eye shadow, mascara, lip brush, and detail applicators.
Discover a selection of FSC Certified accessories for a fabulous look; whether you're on the go with work or living it up in the sun somewhere, it's the ideal travel companion!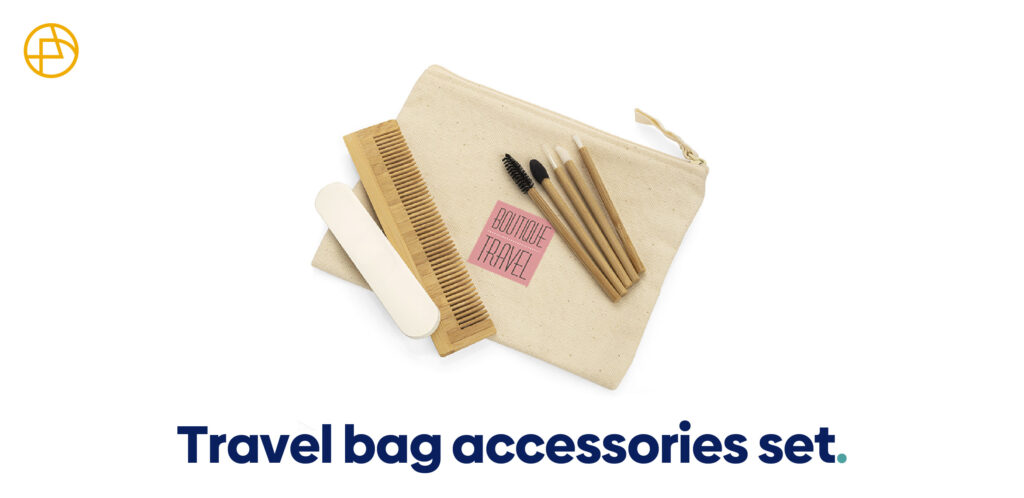 The Little Brown Tube Time To Chill Kit
Unwind and embrace the zen vibes with the Little Brown Tube Time to Chill Kit. 
The Time To Chill Kit is an indulgent gift that offers pure relaxation after long, stressful days.
The kit contains 100g of soothing bath salts, a luxurious bath bomb/fizzer and comes in a cardboard tube and aluminium tin, which can be easily recycled.
It's time to unwind and embrace relaxation!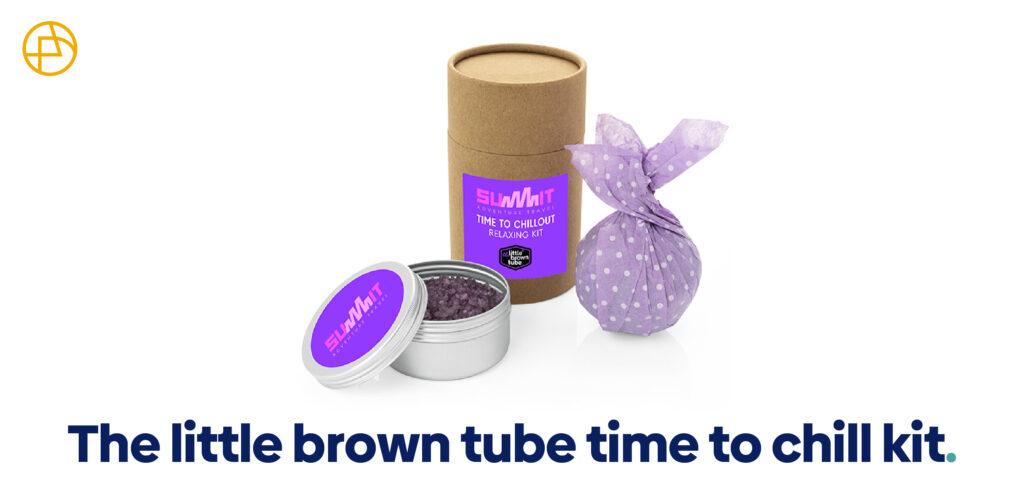 Inverness Whisky Set
Take your drinking experience to new heights with our Inverness Whisky Set in a Bamboo Gift Box. 
This classy set is tailor-made for those who strive for the perfect serve. Unleash your inner connoisseur as you enjoy the superb craftsmanship of the two 300ml glasses, meticulously designed to enhance your preferred whiskey's nuanced flavours and aromas.
It comes with eight reusable stone ice cubes with a convenient storage cotton pouch and tongs to keep your drink pure without diluting.
As bamboo is a natural material, each item possesses its own unique variations in colour and size, adding to the allure and character of this eco-friendly gift. 
Cheers to moments of pure enjoyment and refined taste!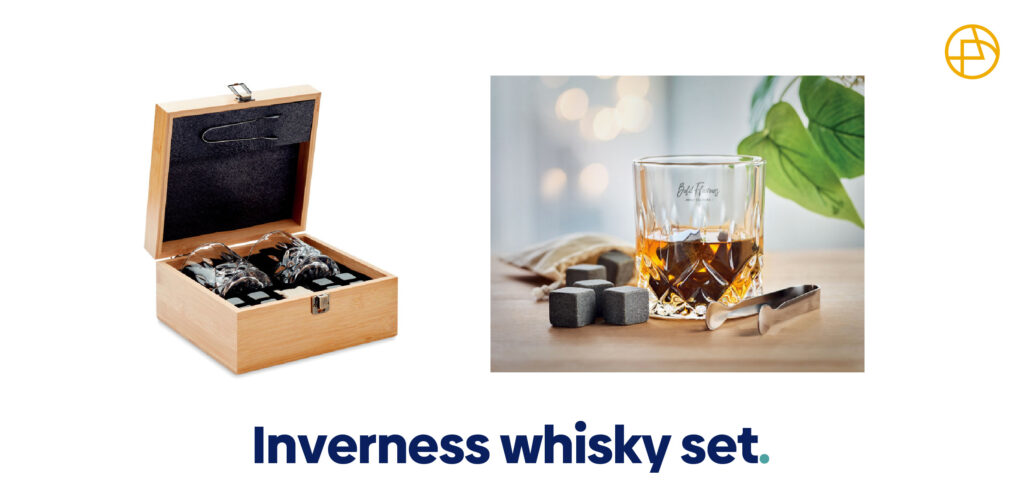 So there you have it, folks. Our Plastic-free July products! Contact us today, and take that step to become more sustainable!
Blog
Read all about it! Check out what Team A.D. has to say.
Learn more
Our solutions
Discover the ways that we can make your brand stand out and connect with people.
Learn more
hide