Our sustainability mission statement
As a Planet Positive company, we're passionate about reducing the impact our business has on the environment. 
In recent years we've invested in initiatives that enable us to reduce our carbon footprint and have worked incredibly hard to forge strong partnerships with sustainable partners around the world to help our customers find the greenest solutions. 
But we want to go further…
By 2035, we aspire to be operating as a Net Zero business. 
We're focused on offsetting our emissions in line with the Paris Agreement's 1.5°C Science Based Target Initiative (SBTi), and permanently removing greenhouse gases equivalent to the remaining emissions.
We're dedicated to creating a sustainable future that enhances the livelihood of our customers, employees, local communities and the supply chains we work with. 
We're on a journey, and it starts here…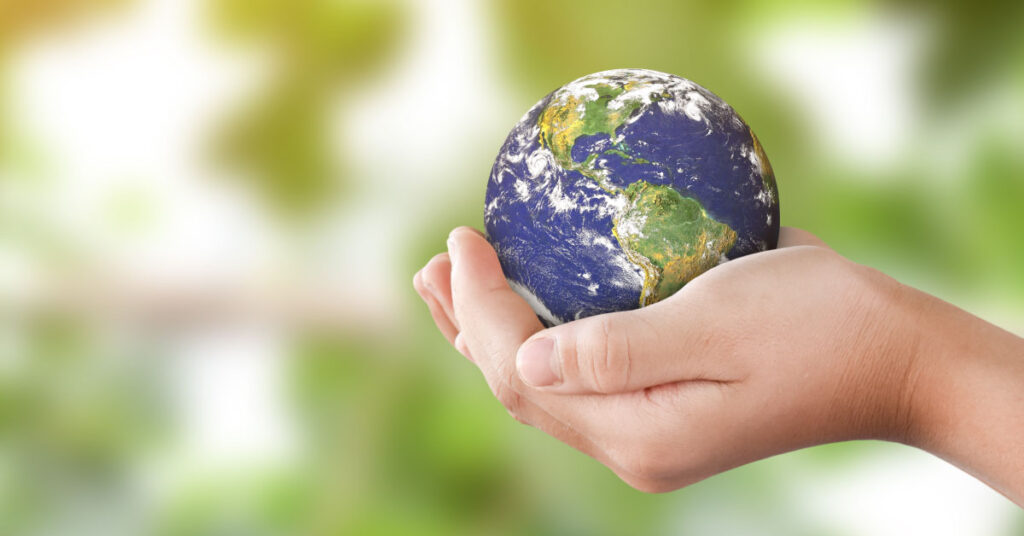 Our ESG journey 
In recent years we have been focused on offsetting our impact on the environment by investing in worldwide sustainability schemes through our partner, Greenify. We also became a Planet Positive team to reduce the carbon footprint of each team member. 
We have also made significant changes to how we operate as a business and will continue to build on these five core areas of our Environmental Social Governance journey…
1. Environmental

As of January 2023, A.D. had reduced 1,148 tonnes of CO2 emissions from our environment, recovered and repurposed 5,548kg of nature-bound plastics and planted 2,166 trees. 
In addition to this, we mitigated 5,65 metric tons of CO2e on UPS shipments during the period January 2022 – December 2022 as part of the UPS Customer Solutions Contractual Carbon Neutral Shipping Programme. 
In 2023, we were recognised as the business with the greatest impact in the fight against climate change in 2022 and were announced winners in the SME Partner of the Year category at the Greenify Action Awards!  
We are proudly dedicated to the ongoing reduction of carbon emissions generated through all areas of our business and will continue to find the greenest ways to deliver our services in the future. 
2. Community

We're incredibly passionate about helping those in our community and are proud to be charitable partners with Trafford Council and Feed my City, which is a fantastic charity that provides hot meals and emergency food parcels to those in need. 
Our MD, Amo, regularly volunteers, providing support on the front line and in a business capacity to help them promote their organisation and raise more awareness of their charitable activities. 
3. Team

We really care about our people; we want them to feel happy and satisfied at work and genuinely care about their wellbeing, which is why we've paid great attention to our business surroundings and the benefits available to our team. 
We moved to a new office in Old Trafford that offers many benefits to our team, including an on-site gym, bike stores, showers, lots of meeting spaces and comfortable office surroundings. We're also close to excellent transportation links, making getting into the office easy and flexible.
All team members have access to free healthcare that entitles them to benefits, including mental health cover. 
From a team perspective, we're committed to their ongoing development, and we also have a thriving apprenticeship programme with 20% of our employees coming through successful placements. 
We're also recognised as a Living Wage Foundation Employer and are proud to be part of a network of over 7,000 businesses that pay the real Living Wage.
4. Supply chain

We believe in the power of an ethical supply chain. We go above and beyond to mitigate risk within our supply chain. Working with recognised, established manufacturers to ensure production and processes exceed quality, social and ethical requirements.
Traceability is incredibly important to us too. When we promote sustainable products, we want to say, with total confidence, that our products are truly sustainable. It's important that we can provide our customers with full lifecycle information, from how materials are sourced to how much water and energy is saved during the production of the products they buy. 
We also want to work with partners who share our vision to protect the environment and care for our teams and communities.
5. Governance

We completed a surveillance audit in 2022 and received ISO 9001 and ISO 14001 accreditations, valid until 2025. 
This means we're committed to effectively meeting the needs of our stakeholders and customers and leading the way in environmental efficiency savings.
Sustainable Development Goals
We are a member of the UN Global Compact Network. This means we agree as a company to align our strategy and activities with the UN's Sustainable Development Goals (SDG). 
The United Nations' objective has been to create a positive and hopeful language that all businesses can connect with. It helps to strengthen the sense that we are all working toward the same objectives and promise: to create a better world. 
As we work towards driving positive changes that align with the UN's SDGs, we have identified the following goals as a priority to A.D.:
Climate action:

Taking urgent action to combat climate change and its impacts

No poverty:

End poverty in all its forms everywhere

No hunger:

End hunger, achieve food security and improved nutrition and promote sustainable agriculture

Good health & wellbeing:

Ensure healthy lives and promote wellbeing for all at all ages

Responsible consumption and production:

Ensure sustainable consumption and production patterns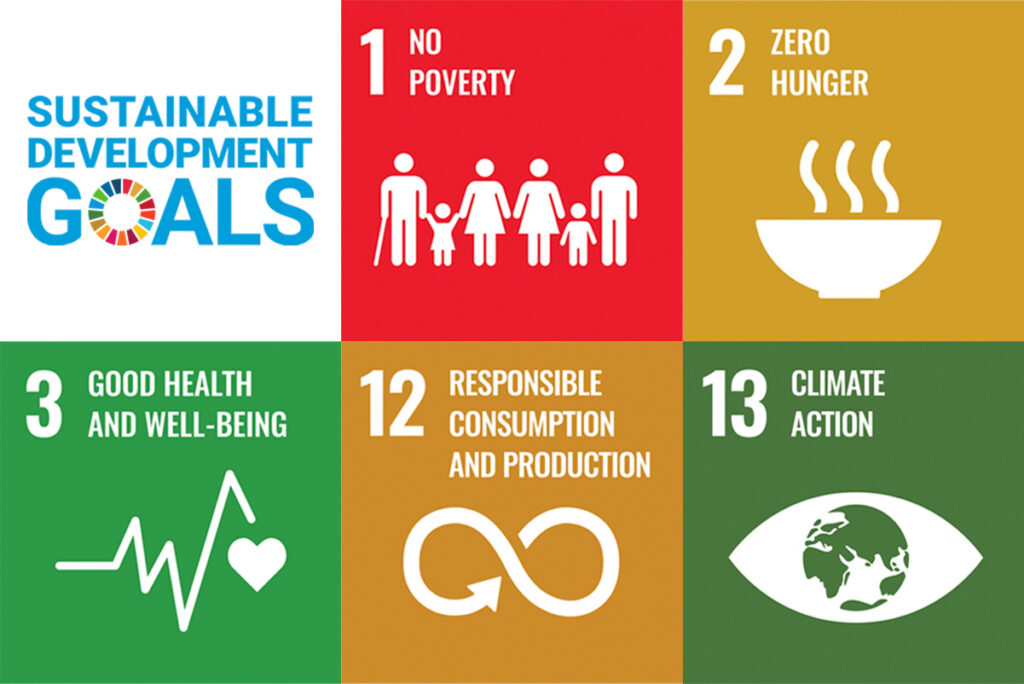 We will continue to work with partners around the world who will help us achieve the SDGs in line with the UN's vision, and engage with our team, stakeholders and customers to create a sustainable future for all. 
Why we believe in doing the right thing
As business leaders, we recognise that we are in a privileged position to drive positive change and make a fundamental difference to sustainable business practices. 
The world is changing; we understand the growing desire for true sustainability and we're dedicated to being part of the movement. This is not a concept; this is at the heart of our entire operation and forms an integral part of our visions and values as a business. 
Nick Green, Commercial Director and Co-Sponsor of AD's Sustainability Programme says "Our approach helps shape the way we think, operate and go about our day-to-day lives, from the way we work with each other to the partners we choose to work with. 
"We understand the power in our actions and by being committed to sustainable practices, we can help shape how products are sourced, manufactured and distributed. 
"By adopting the UN Global Sustainable Development Goals, we will enhance our strategy to shape the future with a focus around the areas that are most important to our team, stakeholders and valued customers." 
What is ESG?
ESG stands for Environmental Social and Governance and refers to the three central factors that are crucial in measuring the sustainability and societal impact of a business. These include: 
Environmental impact

Social impact

Corporate governance of a business 
Why is ESG important?
Businesses and consumers can no longer ignore the effect we're having on our planet. 
Consumers recognise the impact of their purchasing decisions and are looking to businesses to provide more sustainable solutions and want to support companies that are transparent and responsible in their Environmental Social Government (ESG) practices. 
Investors are also increasingly motivated to invest in companies that have strong ESG morals and records that demonstrate their commitment to sustainability, governance and social responsibility.  
ESG is important because it demonstrates a company's commitment to creating a better future for the world by improving the entire lifecycle of the consumer market. 
For A.D. this includes: 
Promotion of traceability of the lifecycle of the products we supply 

Implementation of environmentally friendly practices

Promotion of diversity and inclusion

Ensuring good corporate governance

Reducing our carbon footprint

Increasing energy efficiency

Using renewable energy sources where possible

Reducing our use and reliance of single-use plastics
Joining the B Corp movement
B Corps (Benefit Corporation) aim to use business as a force for good and balance profit with purpose.
As part of our ESG programme, we're working with our sustainability partner, Grain, to gain our B Corp certification and prove our dedication to improving environmental standards and commitment to stakeholders, including workers, customers, and the community. 
If you would like to know more about our ESG programme, please

Get in contact

; we'd love to speak to you! 
Blog
Read all about it! Check out what Team A.D. has to say.
Learn more
Our solutions
Discover the ways that we can make your brand stand out and connect with people.
Learn more
hide