Just 9% of the 6.3 billion tons of plastic waste produced between 1950 and 2015 was recycled. We're already seeing a huge switch to sustainable materials as people learn more about the ocean's plastic problem.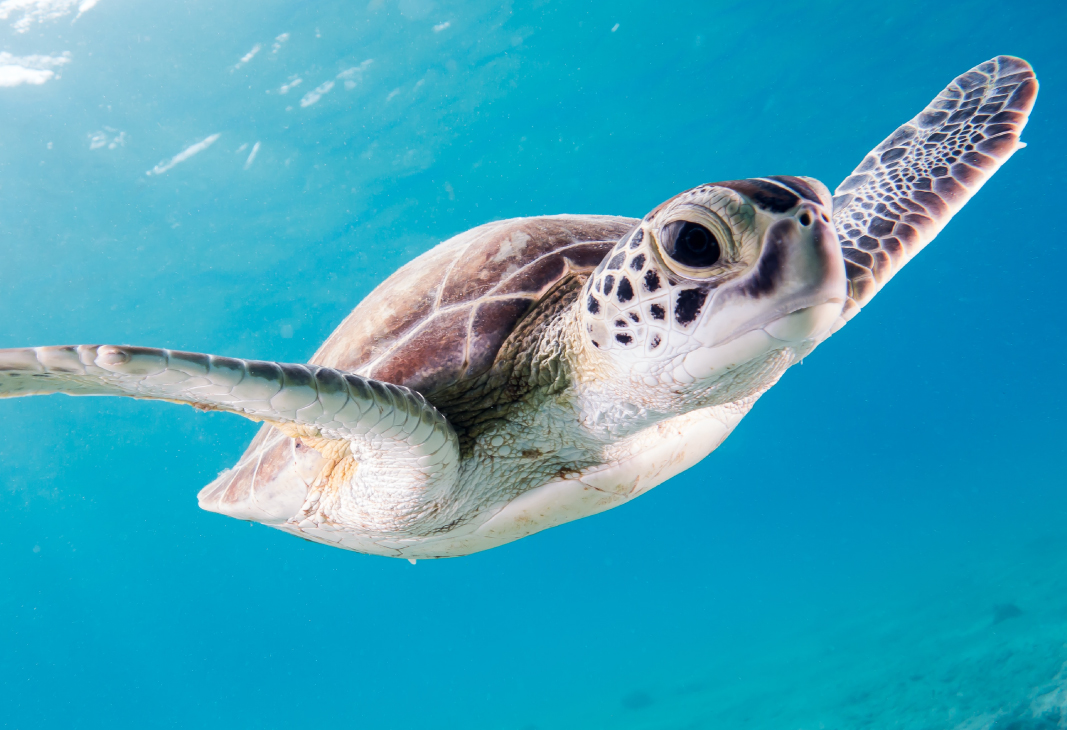 As of the 3rd of July, A new EU law took effect with a focus on reducing certain plastics' impact on the environment, specifically the aquatic environment. In light of this, the 10 items being addressed are: 
Cotton bud sticks

Cutlery, plates, straws and stirrers

Balloons and sticks for balloons

Food containers

Cups for beverages

Beverage containers

Cigarette butts

Plastic bags

Packets and wrappers

Wet wipes and sanitary items
Plastic accumulates in seas, oceans, and on beaches in the EU and around the world because it decomposes so slowly. So if we change things like using biodegradable cotton bud sticks made from compostable bamboo we can start saving the ocean. Within the next five years, we'll see a number of items banned, and extended producer responsibility schemes and taxes will be set up to discourage the use of other disposable plastics.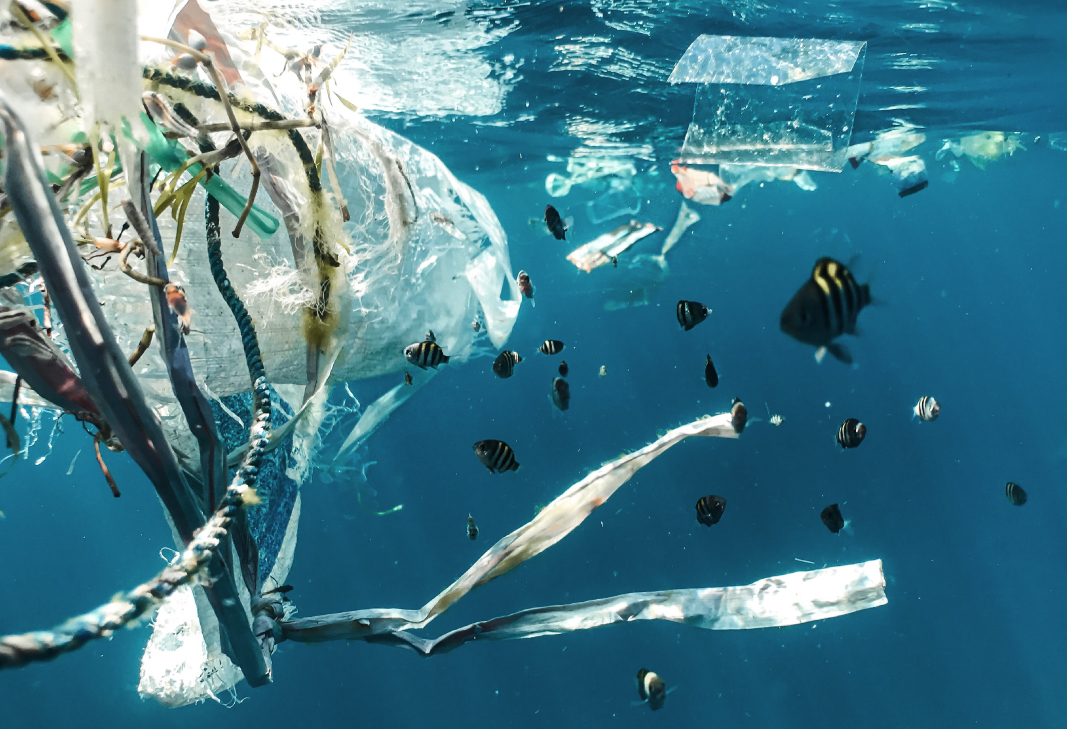 Did you know?
Turtles mistake plastic bags for jellyfish and eat them.

Seabirds are found with plastic in their stomachs.

Plastic debris can get lodged in coral and affect the health of reefs.

Animals like plankton consume microplastics, passing the problem up the food chain – and to us.

Each year, we make 160 million tonnes of plastic which we'll use once, then throw out.

Eight million tonnes of plastic make it into the oceans every year.

When ocean plastic breaks down, it releases trillions of tiny plastic particles into the ocean ecosystem, where microscopic algae eat them.

This interferes with the algae's ability to make oxygen out of CO2 (photosynthesis).

And we can't let this continue, because algae in our oceans is responsible for producing three-quarters of all the oxygen in our atmosphere.
What can we do to help?
Sustainable alternatives are more accessible and affordable now than ever before. We can build resilient and vibrant local economies and jobs, achieve a toxic-free circular economy, and protect health, the ocean, and the planet by moving to sustainable products and business models. 
The #breakfreefromplastic movement is a global movement pushing for massive reductions in single-use plastic and lasting solutions to the plastic pollution crisis. More than 2,000 organisations have signed on to demand massive reductions in plastic pollution.
Big brands are leading the way
Bioplastics are becoming more popular among brands. They come from a variety of sources like corn, which is broken down into PLA, or polylactic acid. This is incredibly sustainable to produce, as it's made from the waste products left behind in the production of corn – which is also easy to grow. PLA can be made into drink bottles, food-grade containers, films, and much more.
What are the sustainable alternatives?
There are tons. Here are some of our favourites (we've even used them for branded merchandise).
Reduce
E.g. A planet positive pen
qs40 true biotic pen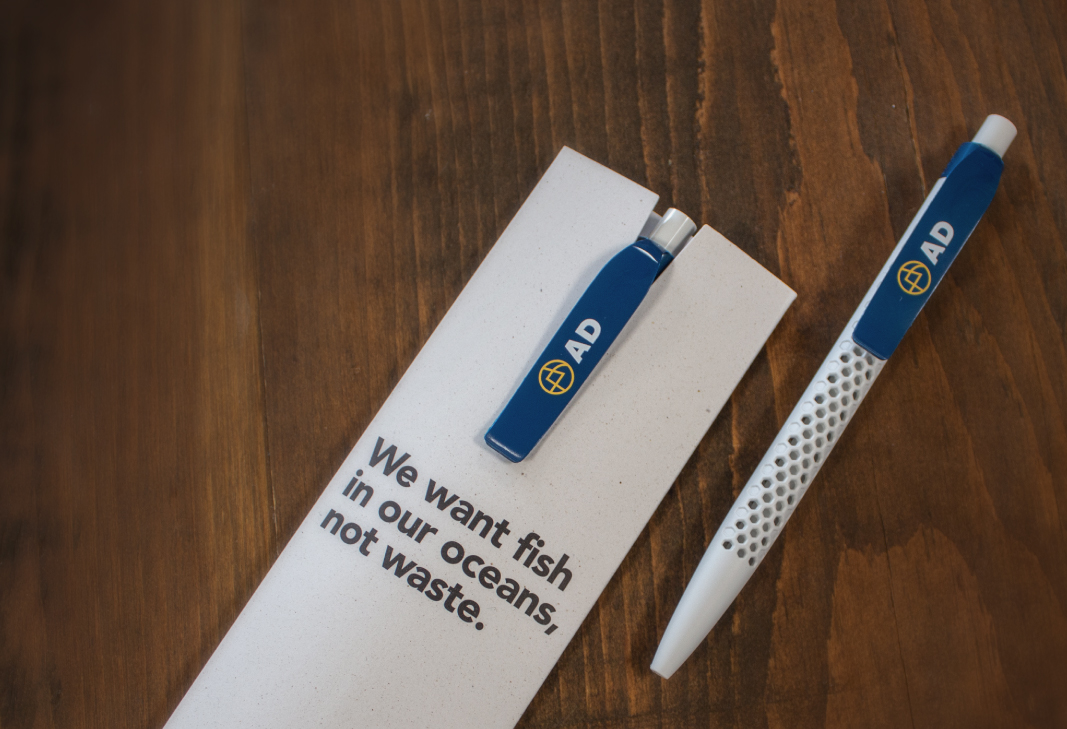 This pen reduces the amount of plastic being used for plastic pens by…. Being made of less plastic! It's made from polymers that are generated through natural processes like biosynthesis. Microorganisms that produce these polymers also rapidly degrade them. Everywhere – even in the oceans.
If that isn't enough, it also comes with free refills, which means it has more than one lifetime.
Reuse
E.g. Reusable drinkware
Americano Recycled 350 ml insulated tumbler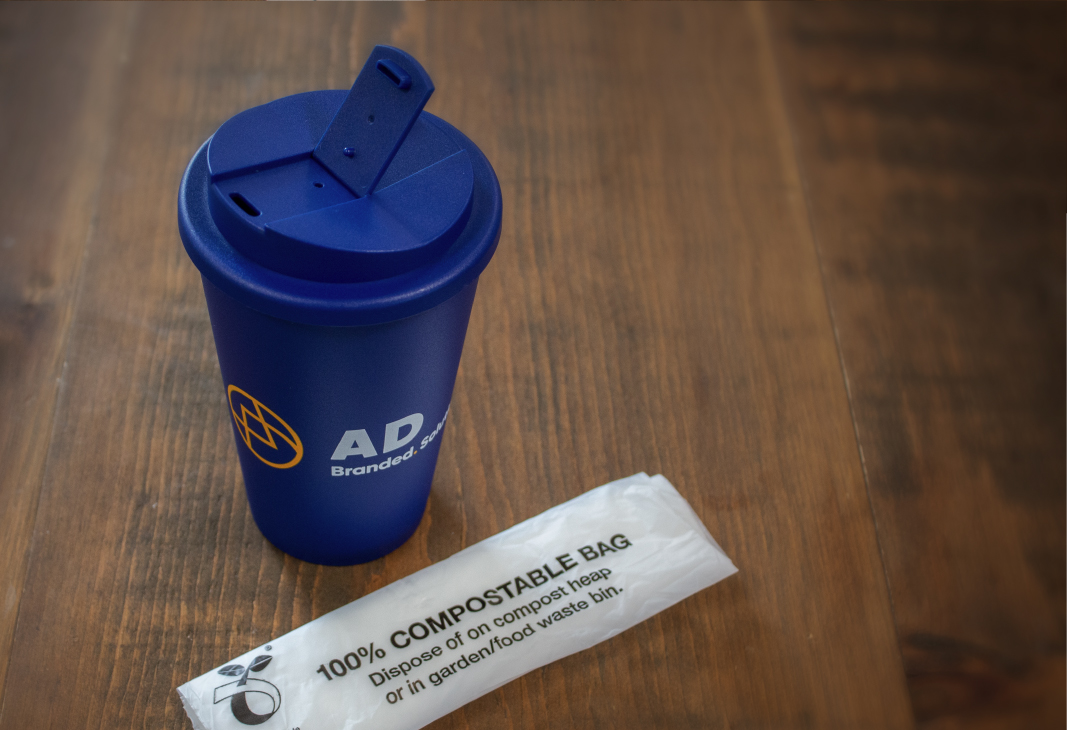 It's a no-brainer that reusable cups, etc. prevent disposable ones from being used as much. But on top of that, this cup is made of 100% recycled material and it's 100% recyclable. Plus – it comes packed in a home-compostable bag. 
(Great for when you want money off or an extra loyalty stamp at your favourite coffee shop too!).
Recycle
E.g. Recycled bags
Impact AWARE™ Recycled cotton tote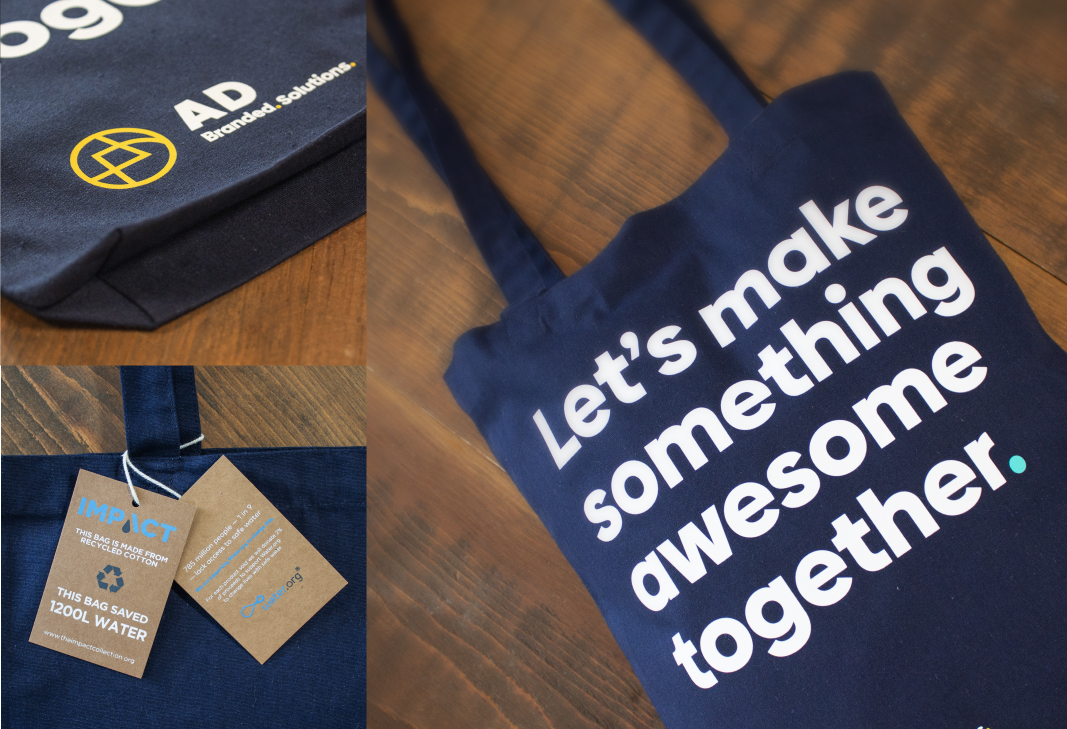 First off, reusable bags will help tackle single-use plastic bag waste. Simples. But (because we're A.D.), this particular bag is also 30% rPET, which is made from plastic bottles recycled into polyester fibres. PLUS, produced with less water. Much less –  cotton tote uses 1200 litres of water to produce, but this bag uses almost none (and 2% of the profit goes to Water.org).
How we can help you and your brand
Since prioritising our planet is so important to us, Team A.D. is committed to offering eco-friendly options across our branded merchandise solutions – to help clients achieve their ESG (Environment, Social, and Governance) goals. You can rely on us for solutions of real value and impact across a range of green categories, including:
Reusable

Recycled

Biodegradable

Fairtrade

Global Recycle Standard (GRS)

Global Organic Textile Standard (GOTS)
We're realists, and we can't ignore the fact that everything, from production to delivery, has an impact on the planet. Our eco-rating system lets you know what a product is sustainable based on clear criteria.
Conscious Lifestyle – Non-single-use items that have a longer life span.
Recycled or Biodegradable Content – This item is made from recycled or biodegradable materials.
Sustainably Managed resource – Made from sustainably managed materials, like FSC paper, bamboo, or produced in zero-waste factories.
Reducing Carbon Footprint – By manufacturing in the UK or Western Europe, we reduce transportation in the manufacturing process.
Socially Responsible Content – Materials collected as part of an environmental or social initiative that benefits the local community.
You can learn more from our sustainable solutions page. 
As part of the bigger picture, we greenify too, which means we take real responsibility for our actions. Every person on our team has a portfolio of climate solutions to help them rebalance their ecological footprint, so each month, for each employee, we fund:
1.1 tonnes of nature-based carbon credits.

3kg of nature-bound plastic waste recovered and repurposed.

1 tree planted.
You can find out more information about this and download the factsheet on our dedicated greenify page.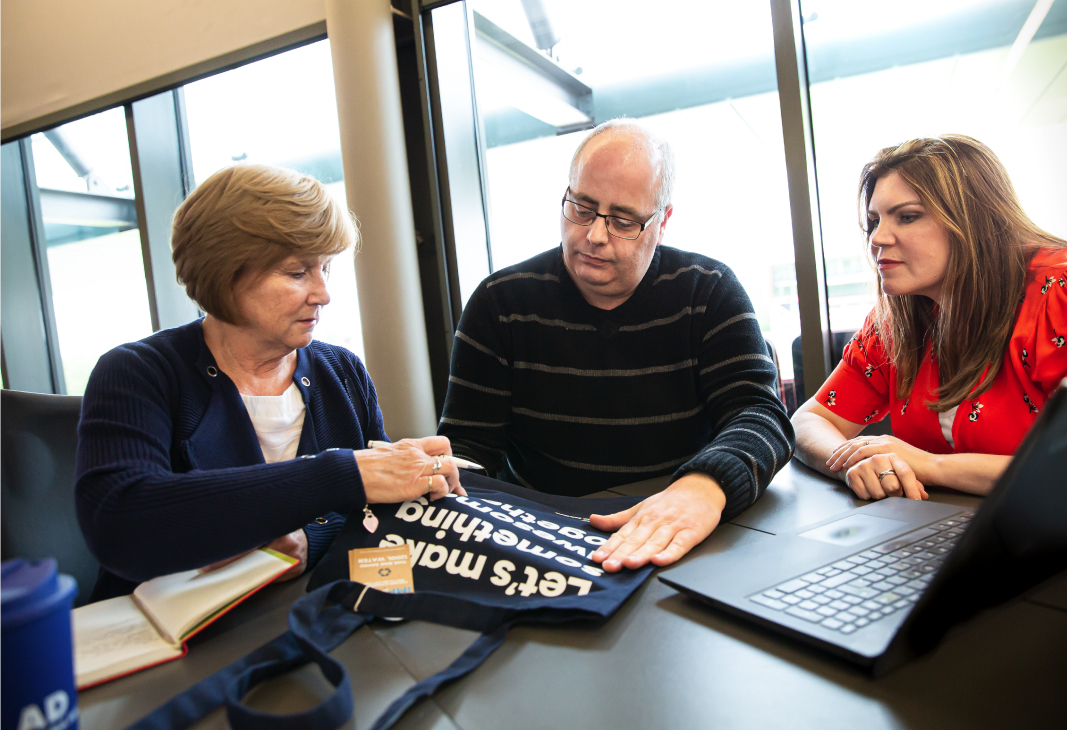 Want to know more?
We provide a broad spectrum of 'green' branded merchandise made from a range of innovative and eco-friendly materials. Whether you are looking for solutions made from recycled content, sourced from sustainable supply routes or using materials collected by "green" social enterprise, we can supply it. 
Just get in touch with us when you are ready. 
Let's make a difference together.
Sources:
1 https://transform.iema.net/article/just-9-discarded-plastic-recycled-1950s
2 https://www.worldwildlife.org/stories/what-do-sea-turtles-eat-unfortunately-plastic-bags
4 https://www.breakfreefromplastic.org/
Ocean images from Unsplash:
1 Turtle image by Kris Mikael Krister on Unsplash
2 Ocean plastic image by Naja Bertolt Jensen 
Blog
Read all about it! Check out what Team A.D. has to say.
Learn more
Our solutions
Discover the ways that we can make your brand stand out and connect with people.
Learn more
hide